ReliantSouth
A Commercial Contractor You Can Trust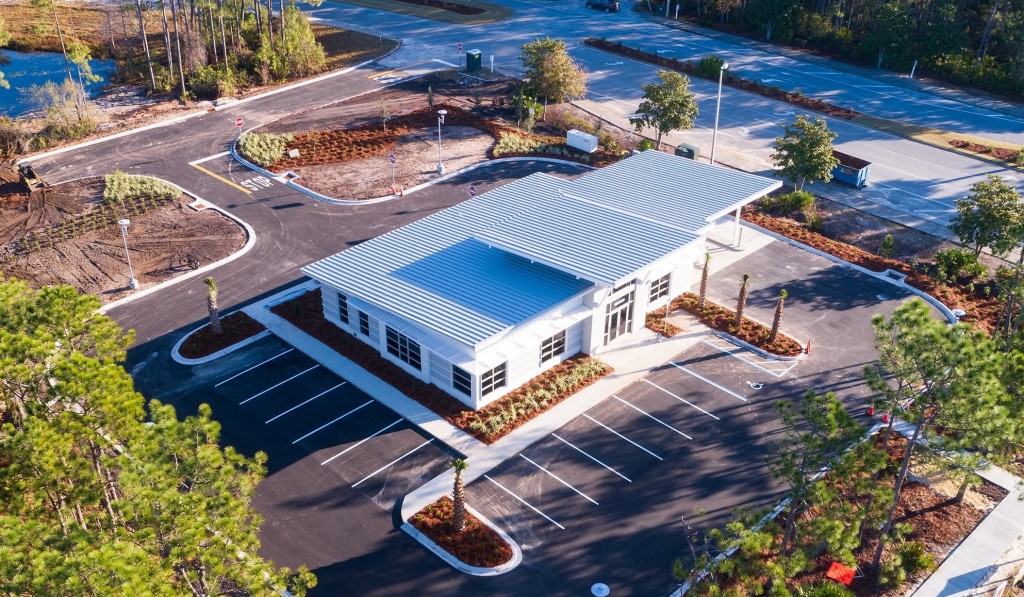 When businesses have commercial construction needs, they often rely on the construction professionals at ReliantSouth Construction Group. A full-service, commercial general contractor/construction management firm, ReliantSouth has offices in Panama City and Miramar Beach. Led by professional engineer Richard Dodd, ReliantSouth has successfully completed numerous projects throughout Northwest Florida and the entire Southeast. Having started his construction career 37 years ago in Northwest Florida, Dodd has been leading successful and award-winning construction companies for 30 years.
When asked about the primary mission of ReliantSouth, Dodd stated:
"Our mission is quite simple. We provide solutions and value to our clients while working collaboratively with all of our stakeholders."
Though the past two years have dealt some unexpected hardships, ReliantSouth has both persevered and excelled. Between Hurricane Michael and a global pandemic, contracting has been anything but ordinary.
Their secret? Perspective. "Life is truly a gift and should be appreciated all the time," Dodd says. "Perspective makes you appreciate the little things." ReliantSouth takes pride in adapting to circumstances, remaining steady in uncertainty and building quality projects that exceed client expectations.
ReliantSouth is blessed with a rich legacy and is composed of seasoned, integrity-filled construction professionals who have worked together for years.
Longtime client of ReliantSouth and owner of Sonny's BBQ, Wayne Lindsay, shared the following: "I have been in the restaurant business for 35 years. Once I found ReliantSouth, I knew I could quit looking for a contractor who was honest and had my best interest at heart. They do business the right way. Their attention to detail is second to none." With a proven track record like that, ReliantSouth was entrusted by Bay District Schools to build their new $37 million elementary school in Panama City Beach.
It is ReliantSouth's continuous mission, hardships and all, to provide their clients with solutions, value and trust. Whether a client needs a general contractor, a design-builder, or a construction manager, ReliantSouth has the expertise to make a dream become a reality.
ReliantSouth  |  230 W. 5th St., Panama City  |  (850) 215-5540  |  ReliantSouth.com