Rebuild 850 Maintains Focus on Needs of Post-Hurricane Michael
The initiative seeks to address priorities of the panhandle communities affected by the storm.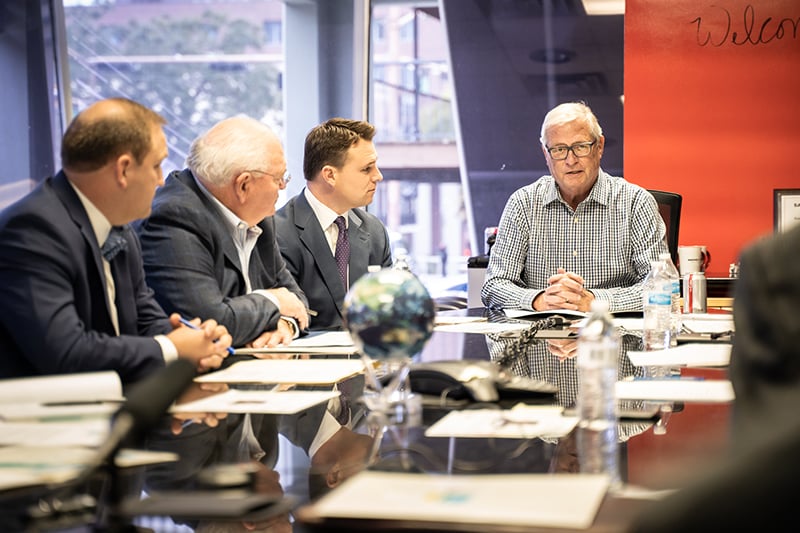 Hurricane Michael's massive destruction in Florida's Panhandle is hard to describe to anyone who hasn't actually seen it.
Among our neighbors in the region, we see so many people on the streets with vacant, far-away stares, tens of thousands rendered instantly homeless or living in broken houses.
We can't let them and so many others hurting in the region be forgotten.
This week, we launched an initiative that aims to keep the region's ongoing needs, challenges and opportunities in the statewide and national spotlight.
In partnership with Sachs Media Group, Rebuild 850 will keep the long-developing story of the Florida Panhandle's recovery before the public for as long as it takes.
It seeks to galvanize support to meet the long-term needs of the region that aren't covered in any other way.
It's gratifying that so many partners instantly stepped forward to pledge their resources to this effort, including Volunteer Florida, the Florida Chamber of Commerce, the Florida Chamber Foundation, the Florida League of Cities, the Florida Association of Counties, the Florida Association of District School Superintendents, United Way of Florida, the American Red Cross, Get Ready Florida!, the FAIR Foundation, the Florida Press Association, United Way of the Big Bend, and the Greater Tallahassee Chamber of Commerce.
The people of North Florida have always been proudly self-reliant, but in the unprecedented aftermath of Hurricane Michael, they need all of Florida to pull together on their behalf. REBUILD 850 will play an important role in rebuilding our communities and helping the families hit hardest by the storm
Rebuild 850 has a four-part message that gives the public clear and impactful ways that they can help.
Donate. Financial support is needed to solve myriad problems and meet scores of human needs.
Contributions to Rebuild 850, administered by the Volunteer Florida Foundation, will be directed to non-profit groups that are meeting critical human needs, such as temporary housing for the nearly 20,000 people rendered homeless.
Volunteer. Volunteer Florida is the state's central organization to recruit volunteers and match them to community needs.
Rebuild 850 will let people know where to best focus and apply their helpful efforts.
Visit. While Panama City proper was decimated by Hurricane Michael and faces a long-term recovery, nearby Panama City Beach was largely spared.
Coastal Panhandle towns depend on tourism for survival.
If vacationers stay away thinking that all their favorite beach towns were hit, that would bring a second economic blow to the region.
So, let's all plan a next vacation in a Panhandle Florida coastal community that is open for business — Rebuild850.org can help you find them.
Invest. Florida Chamber of Commerce President and CEO Mark Wilson notes that this is an ideal time for Panhandle investment.
Significant federal recovery dollars will be flowing into the region, a large workforce has been displaced and is ready to work at new jobs, and some beach communities need to rebuild.
Those who have private funds to invest can be part of reimagining and boosting the future.
If you drive past the miles of snapped pine trees and tarped roofs, surveying Hurricane Michael damage, you come to a stretch that's nicknamed Florida's "Forgotten Coast."
Rebuild 850 seeks to make sure our beloved Panhandle is never forgotten and that we keep the region's needs front and center until its recovery and rebirth are complete.
Allan Bense and Will Weatherford are former Speakers of the Florida House of Representatives who created REBUILD 850 to maintain focus on Hurricane Michael-damaged communities' ongoing needs. Gwen Graham served from 2015-2017 as U.S. representative for Florida's 2nd Congressional District, which includes many of the counties hardest hit by Hurricane Michael.