Real Estate is on the Rebound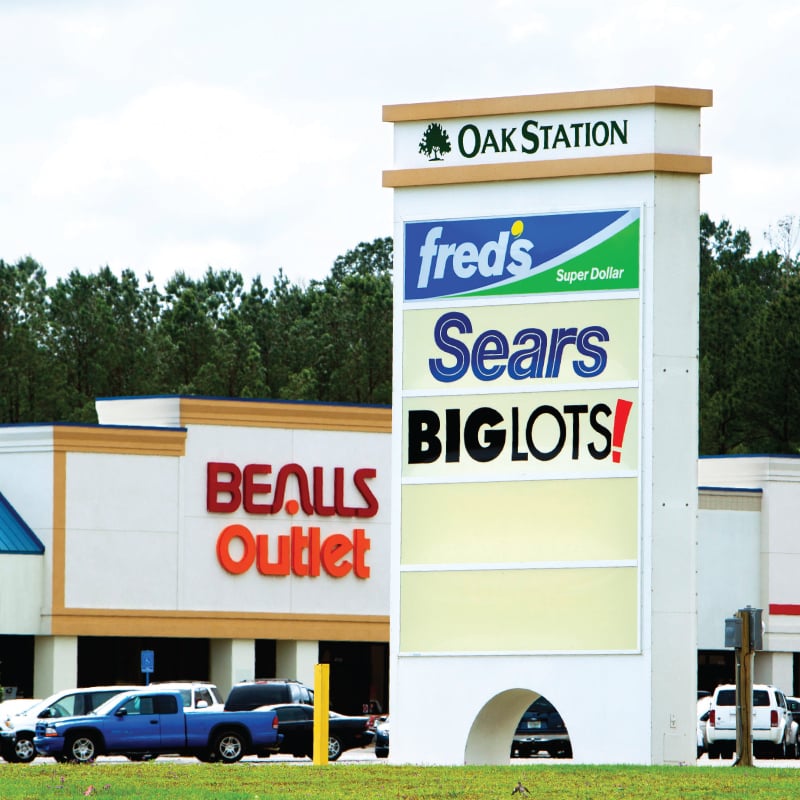 During the real estate boom in the mid- and late-2000s, prices for homes and land in Jackson County soared to astronomical highs. Then the crash came, hitting even this rural area with unusual speed and bringing those prices down — way down.
Byron Ward, owner of Chipola Property Development, explained that as a more rural, agricultural market, Jackson County usually has about a 6-month lag before feeling such economic effects. But with the real estate crash, "the banks stopped lending here just as quickly as they stopped lending in Chicago or anywhere else. And they also started freezing lines of credit, which is not what we're used to."
But now, banks are lending and prices are beginning a slow rebound, meaning there is still plenty to choose from for buyers seeking a home bargain. Acreage is selling, and commercial real estate — especially redevelopment — is on the upswing.
As a slower market, Jackson County's commercial real estate is primarily redevelopment. "If a new company comes here, typically you don't have to buy a new building," Ward explained. Instead, existing spaces are redeveloped to suit new tenants. These projects are being undertaken by local — and national — development companies.
Brad Combs, president of Combs Development Company in Phoenix, Ariz., has worked on two redevelopment projects in the area: the Oak Station shopping center and the old Walmart across the street. Combs recalled that the Oak Station redevelopment in 2010 followed a wave of commercial venture companies stepping back off the sidelines and investing again.
"The fact that businesses are opening is always a good indicator," he said. "Certainly, people have confidence in the market. From a national retailer standpoint, that's a really good indicator because national retailers are doing an awful lot of research."
The Oak Station redevelopment created space for many national retailers to move into Jackson County — the project was so successful that it necessitated a second redevelopment nearby.
"We took [the Oak Station's] occupancy level from 50 percent to 100 percent pretty quickly within that first 12 months, and we actually had a waiting list. There were some national guys that wanted to be in there, so we ended up buying the old Walmart building, too, across the street," Combs recalled.
B and K Properties owner and founder Bob Pforte believes that ventures and growth like this are not only a good sign about the present, but also a positive motivation for the future, as they increase confidence in the market and encourage further growth.
"When people see all those things happening … they get a better attitude and they get more optimistic," Pforte explained. "When people's attitudes are better and they feel more optimistic, they have a tendency to get out and take a chance, and spend some money."
The real estate crash brought with it one benefit for commercial real estate: The scrutiny on lending now forces businesses to be very cautious in expanding and moving, which means that the ventures undertaken now are likely to prove stable in the years to come, keeping the economy strong in the long term.
"There's activity … creeping back, but it's only in places where it really makes sense for the commercial development," said David Melvin, president of Melvin Engineering. In 2009, in contrast, Melvin points out that both the commercial and residential real estate markets were driven by "a lot of speculating."
The residential market was especially "out of control" prior to the crash, Melvin said, adding that residential subdivision development was overbuilt for the local population.
Pforte explained that while the residential market is creeping back, the gains are still limited: "The high-end homes are kind of slow; most of the homes that are selling are in the $75,000 to $150,000 mark."
However difficult the hit to the economy has been, however, Robby Roberts, broker and president of Prudential Jim Roberts Realty, pointed out that it was vital — particularly for the next generation of homebuyers.
"If things had kept going like they were, our children would never be able to afford a home," said Roberts. "Something had to bring it back to common sense. There was a lot of craziness going on."
Kathryn Milton, owner and broker of ERA Chipola Realty, said that the crash did not hit Jackson County any harder than other residential markets, and it might actually have had a less shocking impact than in other, faster markets.
"We really never have been what you'd consider a high-commodity area," she pointed out, adding that the residential market's comeback is already underway. "There's been a lot more demand from individuals looking for more land," she explained, suggesting that the migration of bigger-city dwellers back to Jackson County in search of space is a great sign for the future.
Regardless of the recovery's pace, both the commercial and residential real estate markets are poised for positive growth in the coming years. Commercial redevelopments will continue to increase confidence and draw more local and national businesses into the fold, boosting the local economy and, in turn, encouraging more residential purchases. In addition to these ongoing sources of growth, Melvin added that there is another economic stimulus on the horizon that might catalyze this growth even further.
"When some of the settlements from BP start getting in the hands of the people in our area, I think they'll start looking at places to invest those," he said. "And I think that will add to our recovery in the real estate area."