Putting Patients First
New additions to M.T. Mustian Center has patients and families in mind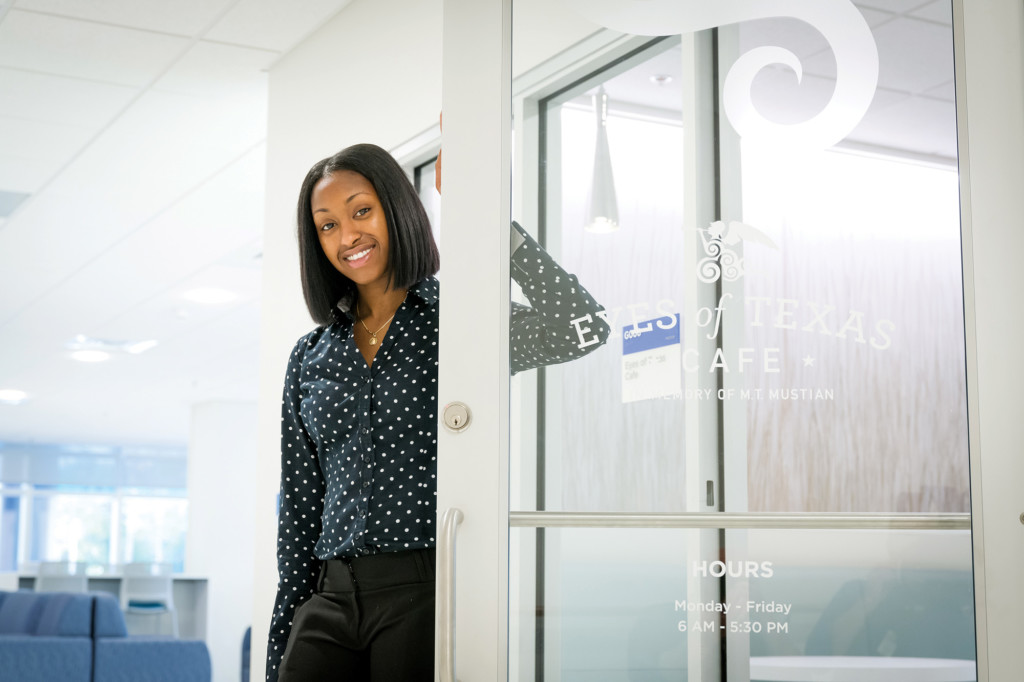 Checking in for surgery can be nerve-wracking when an already uneasy patient and their concerned family members have to navigate a bewildering labyrinth of hallways, elevators and procedures.
Administrators knew that years of additions and remodels at Tallahassee Memorial HealthCare (TMH) had made the hospital one of those less-than-user-friendly spaces.
So years ago, when plans were being formulated for the M.T. Mustian Center, right at the top of leadership's to-do list was to create a welcoming, easy-to-navigate facility staffed with colleagues who would make a visit there as smooth and easy as possible.
But when it gets down to the nitty gritty, who better to ask than the patients and families themselves?
TMH already had a Patient Family Advisory Council, and the architect was meeting with the group even before ground had been broken on the M.T. Mustian Center.
Planners and staff had already suggested some improvements, but changes big and small were incorporated into designs of the Intensive Care Unit (ICU) at the group's suggestion.
"They definitely wanted to have a separate consultation room instead of standing in the hallway or talking to the doctors inside the room when the patient was there … which we don't have currently," said Patricia Kenney, Executive Director of Patient-Centered Care at TMH. "That was something they were excited (to learn) was on the plans initially."
Another request was a "nice-sized waiting room … that was family-friendly with bathrooms and even showers," she said. As the service area of TMH expands across the Panhandle and into Georgia and Alabama, "a lot of times you come from out of town and you might want to sleep
beside your family member. They even have washer and dryer hookup so they can wash their clothes."
Again, early on in the process, the lay advisors were taken to an off-site warehouse facility that housed a mock-up of an ICU room and immediately noticed a big problem: The bathroom — something rare in ICU rooms to begin with — was inconveniently placed, right by the room's entrance.
Designers moved the bathroom to the back of the room, which created three distinct areas in the ICU room: the clinical space for nurses to do their work, the patient's bed and a place for family along the back wall that could accommodate up to five visitors.
The council also suggested larger windows and OK'd the murals of nature scenes from in and around Tallahassee taken by local photographer David Barfield.
Other small but convenient additions include a reading light for guests, a shelf for flowers, a lockable closet, controls for the TV and blinds, USB ports and a cabinet for hiding trash cans and laundry baskets.
"It sounds like a simple thing, but they won't have to look at it, they won't have to smell it," Kenney said of the hidden receptacles. "Again, the architect said 'Whoa, that's not something I would have thought about.' "
The couch has a pop-up table that can be lifted and lowered. Like a futon, the couch can transform into a full-sized bed for family members that prefer to stay overnight.
TMH already has implemented changes that allow 24/7 visitation in the ICU rooms, a huge departure from most others, which greatly restrict the number and duration of visits.
"The evidence shows that patients' families want to be with their loved ones," Kenny said. "Many times they would bend the rules. But then we said, 'Why are we bending the rules? Why don't we just make the rules that we are a welcoming facility.' "
It wasn't done at the behest of patient advocates, but a major design innovation in the ICU units is the addition of a central corridor so that everything the patient needs — dietary, trash, linen, pharmacy, supplies — comes to the unit but doesn't have to be pushed past the patient rooms. It added square footage, and cost, to the project but was an innovation suggested by evidence-based studies.
"The environmental stressors — there's evidence to show all of the traffic and noise really do take their toll on patients and families and staff and physicians," said TMH's former Vice President, Chief Clinical and Nursing Officer Barbara Alford.
"That's important because that central corridor will then afford patients the quiet, the peace and really healing environment they don't get now with everything twirling past them, with carts and people hustling and bustling."
Those coming to the new facility for surgery can say goodbye to the old upstairs/downstairs arrangement that was confusing and, at times, isolating for patients.
Now, one can walk in the door and be greeted by a person who will direct them to either the first or second floor — they're identical, once you get on the floor, you stay there — for check-in and pre-op.
The patient is taken to a room, and the family can stay there up until the time of surgery, during surgery, recovery and then after the patient has been returned to the room post-op.
"What I am just thrilled about from our patient and family standpoint is that separation won't occur. All rooms in our surgical care unit are private rooms, and family members are going to be able to stay with the patient until they actually leave for surgery," said Linda Fox, TMH Service Line Administrator of Surgical Services.
"They'll be able to see the anesthesiologist, they'll be able to see the surgeon, meet … the team that's going to be caring for that family member in surgery and really stay connected."
New tracking technology will allow the family to know where their loved one is at all times, and photographic equipment in the operating room allows surgeons to show actual photos to better inform them about the procedure that just occurred.
"It is very important to us that the family always feels connected to the experience that their loved one is going through," Fox said.
For those leaving after surgery rather than being hospitalized, a separate back entrance allows for fast and easy pickups.
"To be a part of creating what that patient-centered care area is going to look like, the family area is going to look like, it's just exciting," said Alford. "To be able to create something that's state of the art and that's evidence-based has been really important for us."