People of Passion
No one exudes it more than small business owners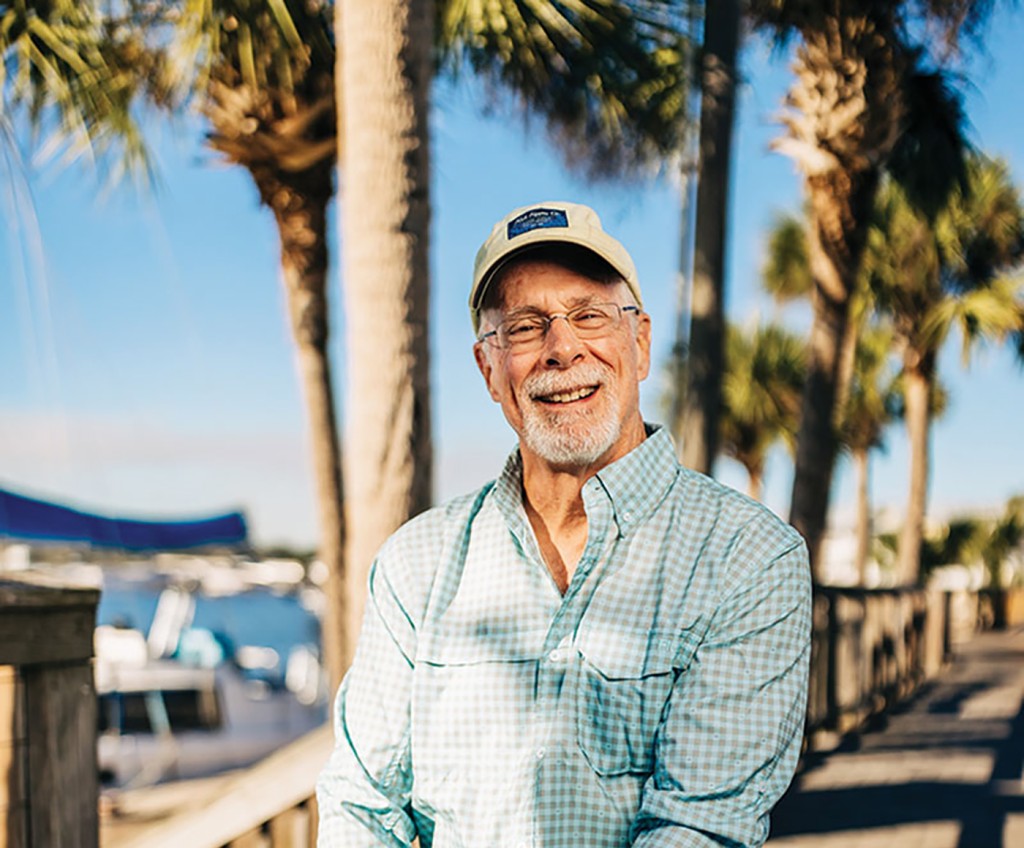 My boat has become temperamental — slow to start some days and engaging in maddening work slowdowns on others when its exertion level tops out at 1,200 rpm — and I have gotten to know, better than I would have intended, the owner of a small business who makes his living working on outboard engines.
In Bay County where I live, there is far from a surfeit of boat mechanics, and as the dean among their small number — a man of my age for gosh sake — has begun to slow down, Daniel Thompson's shop has become oh so busy. Getting an appointment with him can be something like getting in to see a leading cardiologist.
We chatted the other day for a few minutes, Thompson and I, after I dropped off my modest vessel, the Bullpen, for servicing. We spoke about TechFarms, a business incubator located next door to Thompson Marine Services.
I had recently interviewed TechFarms' founder Steve Millaway, and Thompson said he has gotten to know his mad entrepreneur neighbors.
He sees them venture outdoors to test their drones from time to time.
On one such occasion, the TechFarmers couldn't get a large drone to fly right. Thompson took the liberty of happening by and inspecting the machine. It seemed to him that one of its flight levelers — the part resembles a gyroscope if I had to guess — needed to be adjusted. The drone pilots took Thompson's suggestion, and the problem was solved.
Thompson knows a lot about how things work and he has, too, mechanical instincts that he draws upon. Call them a knack. He was a nerd in high school, he confessed, and designed a better mechanical pencil, one whose lead was advanced by a tiny cam and lever. He later sold the patent for the design for — let's just say — a tidy sum.
Mr. Millaway, a venture capitalist among various things, might do well to further make Mr. Thompson's acquaintance.
Not long ago, I asked St. Joe Company president/CEO Jorge Gonzalez to name people he admires. He did not list Elon Musk or Warren Buffett or Jimmy Buffett, for that matter. Rather, he said, he admires small-business owners, people "who risk their savings and their family's well-being and are driven to pursue an idea or a concept and make a business work."
Their passion, he said, is exceptional.
Gonzalez said he likes living in Northwest Florida in part because it is home to a good many small businesses, owned by people like Thompson who are passionately invested in what they do.
I have a grandson, Miles, who at this writing is about to start kindergarten. Smiley, I call him, is a cerebral kid content to entertain himself. He devotes hours to domino toppling and reading books intended for third graders. He and his parents are about to learn how a kindergarten teacher goes about simultaneously addressing precocious children and kids just beginning to learn the alphabet.
Mr. Millaway might do well one day to make Smiley's acquaintance, but today the boy is far from ready to enter the world and start whatever his enterprise will be. Teachers will have much to do in preparing him for living.
As someone who has taught classes at Gulf Coast State College, Flagler College and Florida State University, I am disturbed these days to hear teachers maligned as contaminators versus revered as educators.
Teachers deserve our support, the kind of backing they receive from the St. Joe Community Foundation.
This fall, find a way to invest in the classroom of your choice. Rest assured, the teacher at the front of that classroom is investing her own dollars in it.
Be well,
Steve Bornhoft
EDITOR 850 MAGAZINE
sbornhoft@rowlandpublishing.com