Pensacola Has Much To Offer Retirees
Retirees are adding to Pensacola's vitality and success story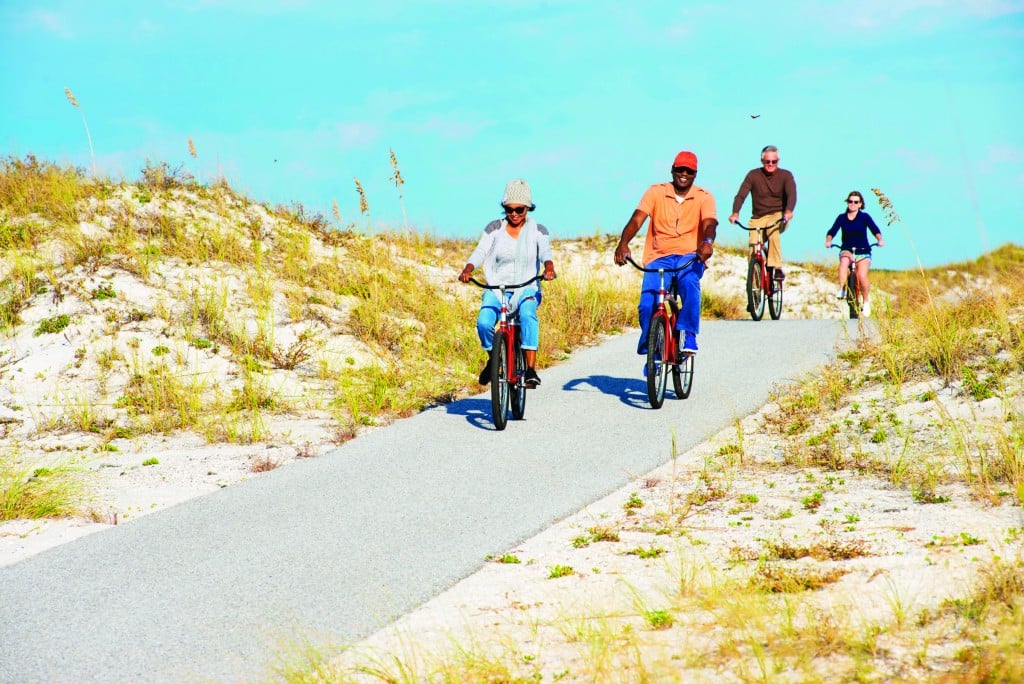 Pensacola has generated a lot of history in the centuries since Tristan de Luna made it Spain's first New World settlement in 1559.
Among the most notable developments in the 20th century were the establishment of the Naval Air Station in 1913 and the arrival of the Blue Angels in 1955.
Since the 21st century began, there have been dramatic improvements in and around the downtown area.
As a result, Pensacola's population has grown in the past 10 years from 450,947 to 509,995, according to the website World Population Review. That's an increase of more than 11 percent. Persons of age 65 or older comprised 17.3 percent of the city's population in 2019, according to the U.S. Census Bureau.
In 2018, Where to Retire magazine featured Pensacola on its cover and ran a highly complimentary profile of the city. U.S. News and World Report listed Pensacola as one of the top 25 places to retire in the United States.
Attention like that led developer and entrepreneur Quint Studer, whose major projects have included Community Maritime Park and the Southtowne Apartments, to ask in commentary published by the Pensacola News Journal column last November: "Can this be Pensacola's golden era? The answer is yes. Will it be? That is the question we all need to answer."
Maritime Park contains the Hunter Amphitheater, exhibition grounds, the Rotary Centennial Playground and the Blue Wahoos baseball stadium. Built between 2009 and 2012 at a cost of $53 million, the CMP was honored in 2016 with an "open space" category award from the Urban Land Institute.
Southtowne, built on the former News Journal site, includes 259 units on six stories.
What would Studer, a Wisconsin native, advise someone who is approaching retirement and thinking about moving south to Pensacola?
"What I like about Pensacola is you get courtesy, kindness and sincerity in addition to great weather," Studer said. "Not everybody wants one climate all the time. So, if you love three seasons, if you love a community that's on the way up, it's really sort of a renaissance-type community. So that's what I'd say. There's something here that you'll find that you can enjoy."
Mayor Grover Robinson is a seventh-generation Pensacola resident who has served as chairman of the Escambia County Commission.
"We're blessed with a waterfront location and certainly abundant sunshine and good temperatures, but in addition we have wonderful buildings, a wonderful community and just a wonderful culture that all make this a great place to live," Robinson said.
"We have people telling other people, 'You want to come on and live here' and retirees are an element that helps make us successful," Robinson said, adding, "At the same time I don't think all retirees are looking to be in a community that's all retirees. I think Pensacola has all ages and all working groups, and I think that helps attract more people, retired or otherwise."
Robinson said Pensacola is exceptionally well focused on civic engagement and involvement.
"That's something that's also been a very strong attractant, especially for retirees, to have a community that has so much civic participation," Robinson said. "That's part of what Quint has added to our community."
Todd Thomson, CEO of Pensacola's Chamber of Commerce, spoke to the impact of NAS Pensacola.
"There's a $9 million a year impact between Escambia and Santa Rosa counties, so the military is important to our economy as well as the protection of our nation," Thomson said. "We look for that to increase with the Coast Guard and their new cutters coming to NAS Pensacola."
Many people who serve in Pensacola in the course of their military careers eventually make it their permanent home.
"They may have served all over the world," Thomson said, "but a number of folks I have talked to have said, 'We knew once we were in Pensacola, we would be coming back once we finished our service.' "
"Bringing new residents to Escambia County is a plus to bolster our economy," said Nicole Stacey of Visit Pensacola. "Retirees are part of that growth, and we welcome them. The Pensacola Bay area is a place we hope many will call home for various reasons — the miles and miles of beautiful beaches, our vibrant downtown, the variety of arts, culture, history and museums.
"It is a community full of pride and hospitality and one that welcomes all with open arms. While it is our mission to invite guests to visit, I think we are always hopeful they will love our city so much they will want to call it home."