Pensacola is Focusing On Quality of Place
To secure talent, first create a highly desirable place to live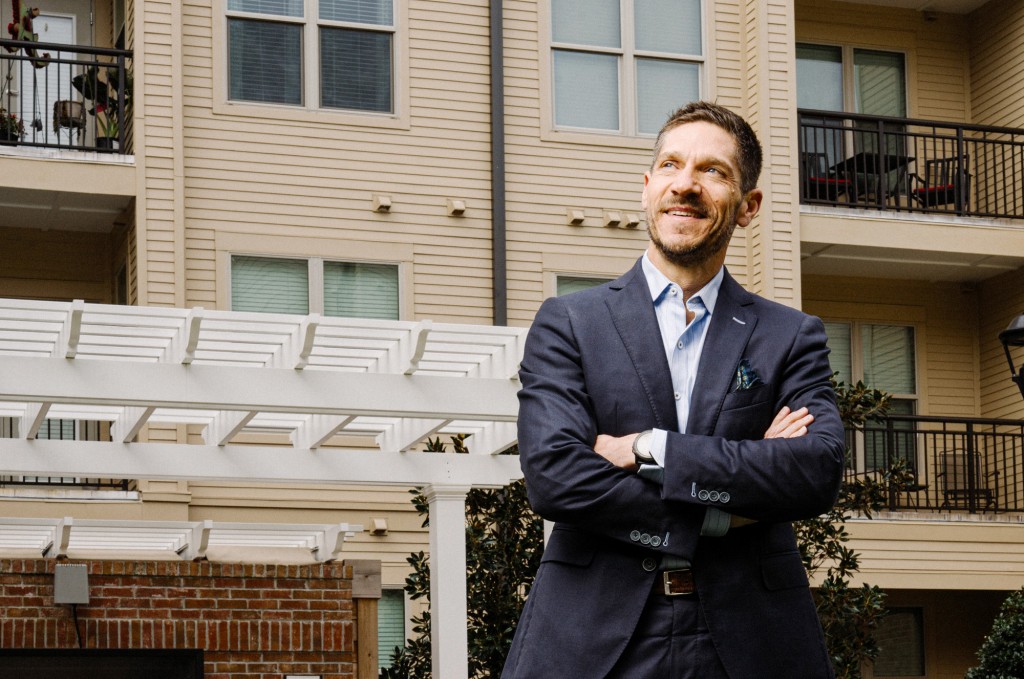 In his book, Building a Vibrant Community, Quint Studer, a Pensacola businessman and founder of the Studer Community Institute, recounts a meeting with Jim Clifton, the chairman and CEO of Gallup, an organization best known for its public opinion research.
Clifton mentioned to Studer that Gallup had conducted a study aimed at discovering why some cities thrive and others do not.
Among factors accounting for municipal success, Gallup identified a vibrant downtown as highly important.
"And a big takeaway from this meeting was that four elements are needed to create a vibrant downtown," Studer writes.
They are, Clifton relayed:
Programming (events and gatherings) that attracts people downtown on a regular basis.

Retail and entertainment options.

Office space options.

Diverse residential options.
Regarding the latter, Studer notes, "If there is not a stable residential foundation downtown, the community gets very dependent on the state of the economy. When the economy gets tough, non-residents stop coming to bars and restaurants. This is less likely to happen if they live nearby."
"Today, all of greater Pensacola is celebrating the vibrancy of our downtown," said Andrew Rothfeder, the CEO of Studer Properties.
"But nine years ago, our downtown was not what it is today, despite a lot of entrepreneurs who came before us and did a lot of great stuff to try to make it better. Sometimes, the moon and stars just don't align, so we started to do a bunch of homework and visiting other cities."
That is, Studer Properties, for a time, became an anthropological research team, searching for the secret sauce that enabled some Southern downtowns to rebound and succeed while others continue to deteriorate.
The team visited cities including Charleston and Greenville in South Carolina; Asheville, North Carolina; and St. Petersburg, Florida.
"For thousands of years, we all lived in close, tight clusters," Rothfeder said, almost as if reciting the opening line in a dissertation.
"We lived around the city center where all the commercial activity took place. The markets and residences were separated by just a few feet. Then we invented this thing called a car, and it changed everything.
"Throughout the South, downtowns died as we suburbanized."
For generations, idle Schwinns rusted in dusty garage corners. The car, as a conveyance, was king. Of late, however, baby boomers have relinquished the driver's seat to millennials.
"If you are raising kids, you are probably OK living in the suburbs," Rothfeder said.
"You want a house with a yard near the mall and the schools and the soccer fields. But millennials are saying, 'This is not the way we want to live; we don't want to live in our cars.' Today's younger generation — and the data is there — want to live in a walkable, vibrant downtown where they don't have to rely on automobiles."
The Studer anthropologists processed the lessons they learned and asked themselves what role they might play in revitalizing Pensacola.
"We felt like we now had the recipe," Rothfeder said.
"We had a formula made up of three components: live, work and play. They all support each other, and you have to have all three. It's a three-legged stool."
The Studer team deemed that, in downtown Pensacola, "work" and "play" were decent, but "live" was nonexistent despite market research data and anecdotes from the road that pointed to a strong appetite among people for living near the center of town.
Studer Properties conducted more market research and discovered a demand for downtown housing across a spectrum that included all income levels and types of housing — for rent, for sale, townhomes, single family, condos, apartments.
The fattest part of that demand, Rothfeder found, was for multi-family, mixed-use development.
"Downtown apartment buildings were what was most needed to raise the quality of life and lift the residential leg of the stool," Rothfeder said. "Then the challenge became, if it's so obvious, how come no one has done it?"
The short answer: It was hard to make the numbers work.
"The cost to build a large apartment complex with a parking garage downtown, given the established market rents, was very risky," Rothfeder said.
The result, he said, was that many business people kept to the sidelines waiting for someone to assume that risk and make a big, bold first move.
In cities visited by the Studer team, a family or an individual, typically with multi-generational ties to their community, had emerged as a pioneer.
And because they were wealthy, they could proceed without profit being a necessary or their principal motive.
In Pensacola, Rishy and Quint Studer would lead the revitalization charge. Personally, they didn't have generations of history in Pensacola, but they had resources.
So it was that Studer Properties, on four acres obtained from the Pensacola News Journal, undertook the development of Southtowne, a project that would become the largest residential project ever built in Pensacola at $58 million and 258 apartment units.
"We don't view the business that we are in as the real estate development business," Rothfeder said.
"We see it as the community development business, and building buildings is just a tactic in pursuit of the vision of making Pensacola the greatest city in the world."
Southtowne has been an unqualified success. Two years ago, Studer Properties pre-leased all units.
Today, when a unit becomes available, it remains on the market for an average of 22 minutes. Rather like trying to reserve a court at a popular tennis club.
"I guess there are people who are set up to get alerts on their phones," Rothfeder said.
For Rothfeder and Studer Properties, building buildings is just one tactic required to move a community forward.
"Our goal from the beginning has been to do enough tactically to seed downtown redevelopment to the point where other investors would say to themselves, 'The water's fine, let's jump in.'  " Rothfeder said.
"Now, we are seeing so much development, and Quint is just a part of it. Tax revenue is up over 30 percent. There are tons of new housing and offices. Downtown is having its moment right now."
Momentum has been achieved. Growing tax revenues enable the city to make infrastructure improvements and funds the enhancement of public education.
"And, the better that stuff gets, the more development you see," Rothfeder said.
The Southtowne project at the old newspaper plant produced three wins, Rothfeder said.
It addressed the "live" leg, eliminated a blighted area that isolated downtown from residential areas and resulted in the environmental clean-up of the project site.
That blighted area was so bad that people would get in their cars and drive two blocks to avoid walking through it.
"It offered nothing interesting, just old, falling down brick walls," Rothfeder said. "A walkable, safe, stimulating downtown is important."
Studer Properties isn't resting on Southtowne laurels and plaudits, far from it.
In the Belmont-DeVilliers neighborhood of Pensacola, the historic center of the city's African American community and a one-time stop on a Southern blues trail, the Chitlin' Circuit, Studer Properties has completed two projects and is at work on a third.
Savoy Place, like Southtowne, is a residential-over-restaurant/retail development, and it will include 24 apartments.
"There is tremendous, authentic history there," Rothfeder said.
"And, you can't fake that kind of character anymore, not in the era of the Internet. Belmont-Devilliers is a hip, up-and-coming neighborhood. You can't find a parking place there after 9 o'clock at night."
Studer Properties also has acquired a 19-acre waterfront parcel that was home to a wastewater treatment plant until 15 years ago when Hurricane Ivan walloped the facility.
The acreage is located just two blocks west of downtown's chief north-south artery, Palafox Street.
"We are working with the city on how best to develop the property, and we have solicited input from the community," Rothfeder said.
"This is big. It is going to be Pensacola's next mixed-use neighborhood of real consequence."
Studer Properties has retained as a project partner DPZ, a placemaker out of Miami that shaped the development of Seaside, Rosemary Beach and Alys Beach in Walton County.
"Capital follows talent, but talent follows place, and that's a relatively new dynamic," Rothfeder said.
"It used to be that young people entering the workforce went where they could find a job. Now, they go to where they want to live and figure they will find a job when they get there. They are deciding where to live based on quality of life."
So it is that Studer Properties is focused on talent.
"Smaller cities all need to get the work-play-live playbook and figure that out," Rothfeder said.
"At Studer Properties, we are always working to determine what we can do — be it properties, leadership development, philanthropy, retail, entertainment, entrepreneurial institutes — to make Pensacola a place where talented people want to live and start a business."
Not long ago a researcher seeking secret sauce, Rothfeder now finds himself fielding calls from other cities curious to learn about the keys to Pensacola's recent success.
"Our phone is ringing," Rothfeder said. "At first, I was like, 'You want to know how we did it?' The interest from other cities is blowing my head off."
Downtown living is among 10 cornerstone ideas that undergird a strategic vision for historic downtown Panama City and its waterfront, prepared by Dover, Kohl & Partners.
Associated concepts, much like those at play in Pensacola, are:
The active downtown has a mix of uses that draws and supports a residential community.

Downtown offers many types of housing (apartments, accessory units, cottages, townhouses) for students, seniors, all ages.

Investigation of potential for uses that support residents — grocery, pharmacy, etc. — is warranted.
The vision document stresses that new housing construction is a critical element in Panama City's recovery from Hurricane Michael.
"With appropriate zoning changes and utilization of opportunity sites, downtown can provide suitable sites for new construction," the report notes.
"A larger downtown residential population is needed to support area businesses and provide 24-hour activity.
"Planned public improvements and safety/security upgrades will give people the confidence to live downtown. The return of more people downtown can then make viable the return of businesses that can support them. There are many opportunity sites that can support future development, and a primary focus of these sites should be housing. There is capacity to add a lot of development to the downtown in a variety of building and unit types."
In 2004, efforts to revitalize Pensacola's downtown had just begun to gain traction when Hurricane Ivan struck the city.
Community leaders got together to discuss a now urgent rebuilding effort and to study how other cities had responded to disasters.
"We realized," Studer writes, "that the hurricane had not stopped plans after all. It was not a roadblock, but an opportunity.
In fact, it had become the springboard for bringing big, real, meaningful change to Pensacola."
Building lasting success would require creating a community capable of attracting and retaining young talent.
And that would mean furnishing them with desirable places to live, consistent with their lifestyles.
"Hurricane Ivan did have a silver lining for Pensacola," Rothfeder said. "But it was not worth those gray clouds in the middle."