Northwest Florida should diversify its industries and invest in small businesses
Without the investment needed to grow, small businesses cannot increase hiring as much as Florida needs.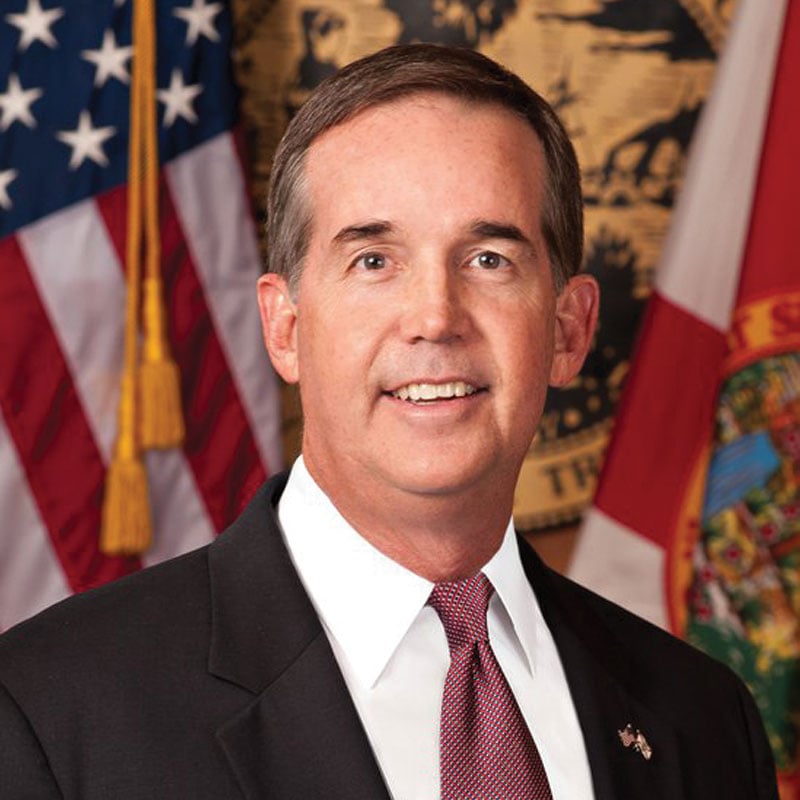 It is hard to imagine that just five years ago Florida's unemployment was 3.5 percent. The economy was expanding, incomes were rising and home prices were ballooning. This period was a boon for the tourism industry, especially in Northwest Florida, as the number of visitors to Florida was increasing by millions.
However, these gilded times ended with a financial and housing market crisis which proved to be a devastating combination for our state. With the onset of the recession, the economy throughout Florida began shrinking. The unemployment rate surpassed double digits and remained above 11 percent throughout 2010.
Our beautiful Panhandle has felt the impact of these challenging economic times even more so. A vibrant economy that reaps the benefits of a thriving tourism industry, the area was hit hard by the down-turned economy and then served another blow by a man-made disaster that devastated the Emerald Coast. It's because of the strength, resolve and pure grit of these Floridians that we are able to see a budding economy once again.
Halfway into 2012, the economy is already looking up across The Big Bend, Northwest Florida and our entire state. Unemployment rates are significantly lower than this time last year and are continuing to improve. Although the economy has made progress this year, every Floridian continues to feel the effects of a strained economy.
In spite of these challenging economic conditions, I am proud that Florida has maintained stable finances and preserved its prized AAA rating. By keeping spending under control and maintaining low taxes, state legislators have protected taxpayers' money when they need it most. These decisions have furthered Florida's reputation as a business-friendly state. Chief Executive magazine ranked Florida as one of the top three states in the country for business.
Looking to the future, we must not abandon the industries that have been the economic life blood of Florida and our Panhandle communities for decades. However, investing in diverse industries such as technology, manufacturing and trade will help lay the foundation for an innovative economy that will deliver future economic growth. This region already has all the tools available to foster these industries — first-rate universities, community colleges, an ongoing commitment to a strong military presence, a relatively low cost of living and welcoming communities.
Small businesses are a crucial part of this vision. They are a significant employer in Northwest Florida, with more than 27,000 establishments and nearly 100,000 employed in Escambia County alone. However, without the investment needed to grow, small businesses cannot increase hiring as much as Florida needs.
As I travel across the state, I routinely visit with entrepreneurs and small business owners. One of the chief problems I hear is that they cannot expand their businesses because they lack access to capital. Community banks can help fill this gap; traditionally, they have played an important role in our local economies by investing in homegrown entrepreneurs. During the recession, many of them were forced to close their doors, reducing the amount of capital available to businesses. Between 2002 and 2008, there were just five bank failures in Florida. From 2009 to today, this number jumped to 58, a historic high.
Local community banks were not responsible for the financial crisis, but their ability to succeed post-crisis will have larger implications for employment in the state. Unfortunately, the Dodd-Frank Act that Congress passed in 2010 has already resulted in 3,900 pages of burdensome regulations. These regulations will weigh heavy on community banks, impacting their ability to lend money to entrepreneurs, and job growth will ultimately suffer.
The economy in the Big Bend and Northwest Florida has improved since the height of the recession and is following a steady path of recovery. Now is the time to prepare and protect our treasured communities from future economic stagnation by adding to their local economies. I believe that through both diversification and investing in our small businesses, our region will flourish.
Jeff Atwater, a banker and a fifth-generation Floridian, was elected Florida's Chief Financial Officer in November 2010. He spent 10 years in the Florida Legislature, the last two as president of the state Senate. As CFO, his duties include overseeing the state's accounting and auditing systems, monitoring investment of state funds, investigating insurance fraud and serving as one of the three members of the elected state Cabinet. Some of his top priorities include fighting financial fraud, abuse and government waste, reducing regulatory burdens that stifle business growth, providing for transparency and accountability in government spending and creating the conditions for economic development and prosperity in Florida.