Northwest Florida is Poised for Growth
Gray Swoope, Florida's Secretary of Commerce and the CEO of Enterprise Florida, talks of job creation and state/local partnerships.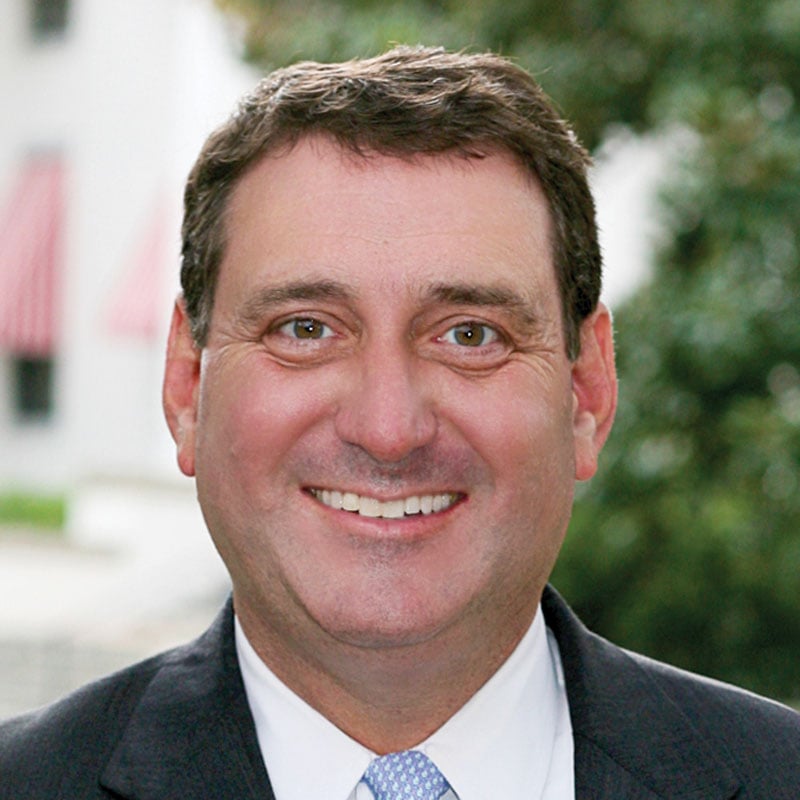 This is an exciting time for Florida and particularly for Northwest Florida. As the U.S. economy shows signs of a cautious recovery, our state leads the nation in job creation, having achieved the greatest drop in unemployment among all states since the national downturn. It has decreased from nearly 12 percent to 8 percent since Gov. Rick Scott took office. In November 2012 alone, Florida gained 12,100 jobs, which is placing thousands of individuals and families back on track for economic security. In October, the state's 24 Regional Workforce Boards reported a record of more than 50,423 Floridians placed into jobs.
Even more, people once again are moving to Florida. Net immigration for 2012 is up to an estimated 134,500, almost doubling 2011's 68,000 total. Florida's housing starts also increased by more than 29 percent from September 2011 to September 2012. And median home prices rose by 7.4 percent during that period.
Many of these improvement indicators resulted from three distinct actions centered on the state's economic development: conscious decisions and strategies directed toward job creation, enhancing the state's competitive landscape and improving Florida's business climate.
Before taking office, Gov. Scott interviewed a group of leading site selection consultants — professionals who are vital to bringing competitive projects to the state — to learn their opinions about Florida's competitiveness. Their feedback was significant concerning various factors that prompted the governor and the Legislature to improve economic development processes and practices. One notable outcome was legislation that established the Department of Economic Opportunity.
Look at what has happened in the last two years. We are different. We are stronger. State agency heads are communicating and working together as never before to create opportunities and solve problems.
Successful economic development requires this type of seamless coordination across all entities involved, not just at the state level.
Northwest Florida is fortunate to have outstanding, high-performing economic development organizations and elected officials who understand their importance to the region's growth, prosperity and vibrancy. Enterprise Florida works hand-in-hand with its economic development partner Florida's Great Northwest, which markets the 16-county region as a globally competitive location for business and recruits jobs and investment here. In each of those counties, we work with our designated partner economic development office to generate interest in the region from corporate decision-makers and present the most compelling proposition possible for why businesses should select Northwest Florida for expansion and investment.
The Panhandle's adjacency to Alabama and Georgia and its connection to Mississippi and Louisiana through the I-10 corridor naturally spark competition among these states for economic development projects. It has also led to tremendous opportunities to promote the region's greater resources in sectors the state specifically targets for economic development. Aviation-aerospace is an example. The desire among Alabama, Florida, Louisiana and Mississippi to market their common aerospace resources and assets found along the I-10 corridor led to the development of The Aerospace Alliance, a public-private coalition that works to position the southeast U.S. region as a pre-eminent aviation-aerospace corridor. This unprecedented partnership among the states is enhancing Florida's job-recruitment and industry diversification efforts.
Northwest Florida is well placed to maximize these opportunities because of the strength of its legacy and growth of new industries, with aerospace and military-defense among them. Already deemed by many as the foundation of the region's economy, these sectors stand to gain tremendously through our ties to our military installations and aggressive recruitment by Enterprise Florida and its Northwest partners to generate more business — and jobs — in these sectors. There is a highly qualified workforce coming out of the military that wants to remain in the area as well, which makes the region attractive to major manufacturers. Again, recruitment efforts are bearing more fruit, thanks to our seamless approach.
Manufacturing is an up-and-coming target area not to be overlooked as a viable prospect for new business in Northwest Florida. During the past year alone, the region has benefited greatly from quite a few economic development projects centered on manufacturing operations.
They range from smaller but lucrative ventures like 8-year-old electrical equipment manufacturer Custom Control Solutions' expansion in Cantonment, a $520,000 investment in that Escambia County community with 15 new jobs that set the stage for many more; to Atlanta-based Home Source International's establishment of a manufacturing and distribution facility in Marianna, a $2.3 million capital investment with 303 jobs forthcoming.
Northwest Florida is on target for further growth, because its favorable business climate and strategic partnerships are resulting in job and economic growth. Working together as we are on a state to local level is demonstrating the region's capabilities, which makes Florida more competitive.