Nikki Fried Visits With The Community of Mexico Beach
The commissioner visited local businesses impacted by Hurricane Michael.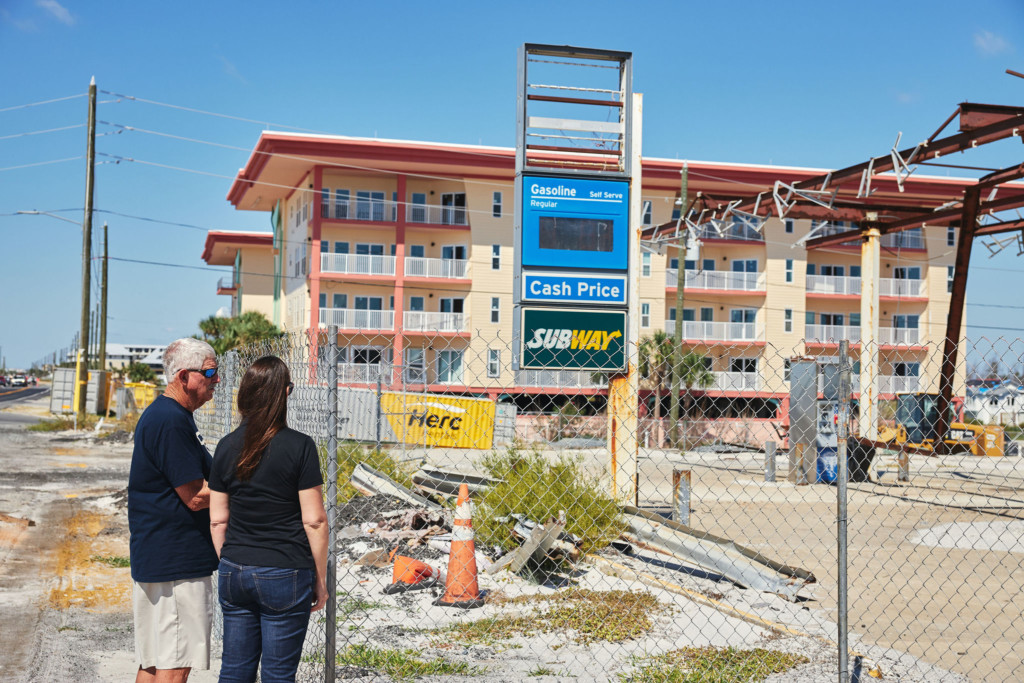 I met then Commissioner-elect Nikki Fried early on the morning before her inauguration. I spent two days in the car with her, capturing and telling the story of the inauguration festivities from her perspective.
During that time, I also shared with her and her team about the #NeverForgottenCoast project and all of the work needed in Mexico Beach.
As the one year anniversary approached, she expressed the desire to go see the community of Mexico Beach, meet business owners, help champion a community that has been through so much and do her part to aid in the recovery.
Two major things still missing in Mexico Beach are a gas station and a grocery store. Commissioner Fried is passionate about eliminating "food deserts," and her office is a huge part of the regulation of gas stations.
On October 10, 2019, I joined Commissioner Fried and a few members of her team and helped show them around a community that has come to mean so much to me.
We visited some businesses who have already opened their doors, made an unexpected pit stop with WFSU as they were broadcasting live from Mexico Beach and visited with Mayor Al Cathey, who showed the team the two gas stations which are still completely destroyed.
Here are some images from our morning in Mexico Beach. There is still so much to be done, but it is amazing to see Mexico Beach open for business!