New Tallahassee Outlet Mall Set to Break Ground in 2019
Economic growth to come from new outlet development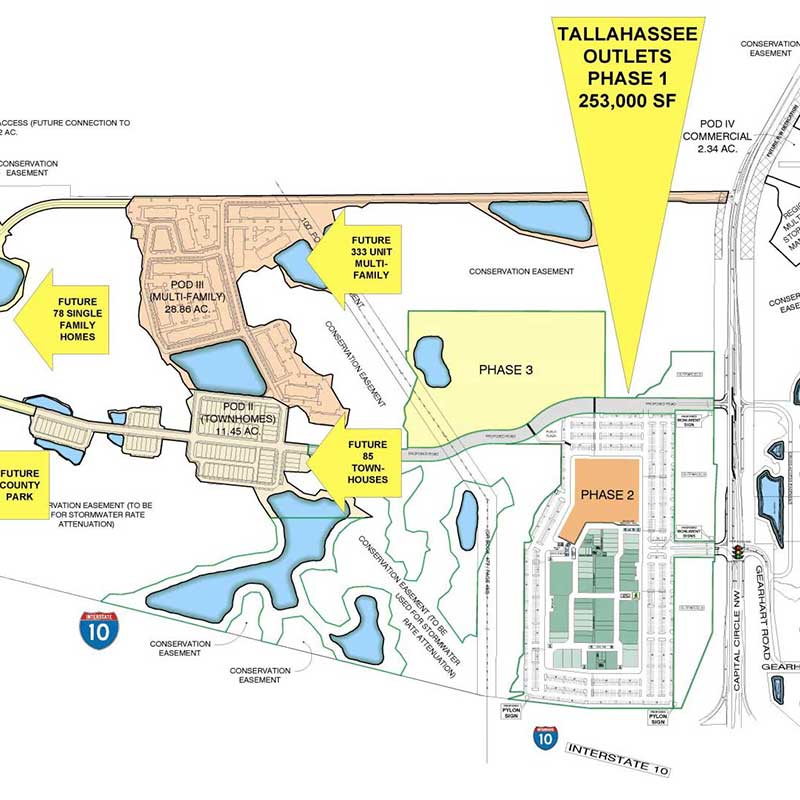 Unless you're a shopaholic, you might not have realized that there are no outlet malls along I-10 in Florida. That appears to be changing.
A newly proposed outlet mall, Park Place, aims to become north Florida's first outlet mall outside of Jacksonville and Destin, and that could mean more economic growth for Tallahassee.
Tallahassee has experienced a lot of growth in recent years, including the boom of the downtown and CollegeTown area, new projects in medicine such as the M.T. Mustian Center and the revitalization of Railroad Square.
Now, Park Place aims to claim some of the last untouched commercial space along I-10 with a project site estimated to include 300 acres.
The project had been on the shelf since it was approved in 2011, and Meyer Development was scheduled to begin production two years ago.
While this project won't begin construction until next year — most likely opening in late 2019 or early 2020 — it's a promising new development that is expected to have an immediate impact on the local economy and the residential composition of the city's northwest quadrant.
Park Place's master concept highlights four uses: commercial, residential, community service and open space for conservation purposes.
Beyond shopping and dining, other components will include the development of single family homes, apartments, a hotel, office space and entertainment.
Park Place residents will have easy access to its neighborhoods and shopping areas via internal streets, pedestrian walkways, trails and bikeways.
These additions are expected to transform the city's northwest and draw in interstate travelers.
Park Place's goal is to start construction by the start of 2019 and have the outlets running by the end of 2019