2023 Professional Profile: Loyalty Credit Union
Lisa Brown, President and CEO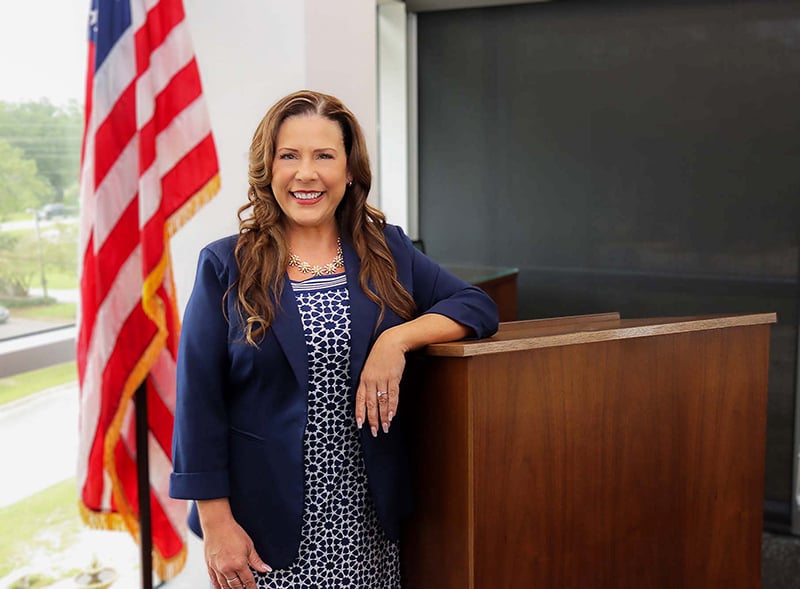 A name is a defining feature. Often, it establishes a reputation and equates to an understanding before business proceedings even begin. Loyalty Credit Union is a company whose intentions and expectations are understood from its name.
In August of 2023, Central Credit Union of Florida officially announced their new name as Loyalty Credit Union. This decision came after much deliberation and consideration from the credit union's board, leadership, staff and members.
"As we discussed who we are and what we do, the word loyal kept coming up," said Lisa Brown, president and CEO of Loyalty Credit Union. "It's a reciprocal relationship where we are loyal to our members and they are loyal to us."
This member and community loyalty dates back to 1936 for Tallahassee Leon Credit Union and 1962 for Central Credit Union​ of Florida. Eventually, the name evolved to Central Credit Union of Florida serving Escambia, Santa Rosa, Okaloosa, Walton, Washington, Bay, Calhoun, Gulf, Liberty, Leon, Gadsden, Wakulla, Jefferson, Franklin and Duval counties for over 60 years.
In January of 2022, Brown, who had been CEO of Tallahassee Leon Credit Union, merged the two credit unions, bringing together two entities that held long histories. The merging of the two credit unions brought an awareness of employee loyalty, as many employees had been with the company for 20 to 50 years.
Being a community-minded credit union, they strive to help those who are most loyal to their communities — first responders. Loyalty Credit Union is a proud financial partner to the Florida Sheriffs Association, providing services to deputies across the state.
As a full-service financial institution that is a Community Development Financial Institution (CDFI), they provide services that include checking, savings, retirement planning, investment services, loans, credit cards and more. With the merger and a new name, Brown is looking forward to being able to expand their business-lending services, especially to small businesses.
Whether you are a couple seeking out a small business loan to begin your first bakery or a longtime business owner beginning your transition into retirement, Loyalty Credit Union desires to set you up for financial success.
Helping members achieve their financial goals has been the mission and vision that Brown has advocated for ever since obtaining her first credit union job at the age of 17. In her 30 years since, she has traveled worldwide, from conferences in Belfast to speaking as the first female commencement speaker at the African Credit Union Development Educators Program in Nairobi, promoting the fundamental importance of credit unions.
"My travels have changed my life giving me a deep awareness and appreciation of the power that having access to savings, to capital, to starting your own business can have to fundamentally change communities," said Brown. "It inspires me to make change within my own community. Those are the kinds of things this credit union is passionate about."