Let's Share Our Secret With The World
A real long-term economic opportunity may lie with the international tourist market.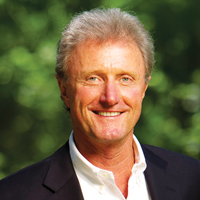 As we all know, Northwest Florida is probably one of the state's best-kept secrets. For many, that's a joy because of the quality of life a region enjoys when it is not a booming business metropolis or year-round tourist mecca, like Central and South Florida.
Of course, our secret is not going to stay ours forever. Northwest Florida is already beginning to emerge as a region ripe with assets that make it attractive for smart business development. Indeed, we have a very attractive landscape to build on. The 850 has four major airports, three seaports, an interstate corridor, affordable and available land, a good climate, universities and good medical care.
And, without question, our natural resource of beaches, pristine ecosystems, wide expanses of state and national forests, historical sites and cultural offerings are a drawing card for the millions of American tourists who visit our region each year, the great majority of them driving in from throughout the southeastern U.S.
But, I would propose, a real long-term economic opportunity may lie with the international tourist market.
During a recent desk-side chat with Martin Owen, the regional marketing director, Gulf Region, for Wyndham Vacation Rentals in Fort Walton Beach, I became more aware of the opportunity that lies at the doorstep of Northwest Florida's 16 counties. This opportunity will take six to eight years to play out, and it will take the commitment and investment of today's regional leadership to develop and execute a plan, but there is a potential to bring billions of new economic dollars to the region.
Let's begin with some facts. In 2011, Florida saw record high numbers of overseas and Canadian visitors. Canada, the United Kingdom, France and Germany accounted for 53 percent of Florida's international visitors and they spent just over $7 billion in the state. England, Germany and France spent approximately $1.5 billion of those dollars, and I would venture to say most of that money was spent from Orlando south to Miami.
According to Martin, the European tourist is totally unaware of what our region has to offer, which is the core of our challenge as well as our opportunity. Consider:
The European tourist typically vacations four to six weeks a year and spends somewhere in the range of

$15,000

.

Europeans love beaches, ecotourism, historical and cultural vacation opportunities.

Europeans most often travel on group charters.
What Northwest Florida does not have is brand awareness to attract this audience of super consumers. What will it take to get this awareness? Time, financial resources, solid leadership and a long-term laser focused marketing campaign.
Let's look at a realistic timeline.
Year 1: The regional commitment to a plan and resources is made to capture a share of the European tourist market.
Year 2: A dedicated team of marketing professionals representing the region meets with tour operators and the European media and attends trade shows to sell Northwest Florida.
Year 3 to 4: The region hosts trips for European operators and media to showcase what we have here.
Year 5: Tour operators determine there is a new market and begin to integrate Northwest Florida into their annual vacation catalogues. And they invest in an aircraft that comes once or twice a week to a 10,000-foot runway. (Those new airplanes take 24 to 36 months to come online.)
Year 6 to 8: Northwest Florida getaways appear in the catalogues and the first jumbo jet touches down, with 350 European travelers ready to stay for three or four weeks, each family leaving $15,000 behind. Conservatively, say this happens once or twice a week for 25 weeks a year. We could soon see an annual economic impact in the billions. And that wouldn't just affect the tourism industry — those dollars would flow into every community and business sector of Northwest Florida.
Now, back to square one.
Wyndham has more than 3,000 rooms in Northwest Florida and has the financial motivation — and appears to be ready — to be a player in this endeavor. What we need is for the public and private sector in our region to come together to invest in a six-to-eight year plan. And just make it happen.
This is certainly more prudent than buying a yacht or putting on a one-day concert or handing out a $50 Visa gift card for coming to the best kept secret in a state that is an internationally known and established brand.
It's time to start working on our plan. It just makes good cents.