Learning To Zig While Others Zag
Take good care of your customers and employees. Without them, your company is an empty shell.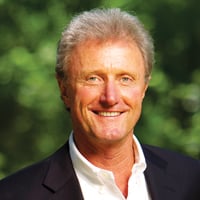 The Jim Moran Institute for Global Entrepreneurship and the Florida State University College of Business this summer introduced a four-part lecture program — the Advice Straight Up Speaker Series — to bring nationally-known business experts to town to share their insights and advice on the fine art of running and operating a business with our region's entrepreneurs. The idea is to provide practical advice for surviving and thriving in today's aggressive business marketplace.
Rowland Publishing and 850 — The Business Magazine of Northwest Florida immediately agreed to become a sponsor because it was so obviously a perfect fit for our brand.
The first speaker in the series was Dana Williams, director of marketing and communications for Southwest Airlines, who provided a candid account of Southwest Airlines' efforts to build brand awareness and offered her view on steps that companies should take to build their identity in the marketplace from the "inside out."
Williams has more than 20 years of marketing and management experience, including 17 years at Southwest Airlines in various management positions. In her current role she heads the company's local brand management strategy and overall local communications efforts.
There was no question from the moment she took the stage about her feelings for Southwest Airlines (where her mother also worked) and her passion for the job she has.
She shared the corporate priorities of Southwest, the top priority being the company's customers, followed by employees and then the company itself. Philosophically, the company believes that if customers are well taken care of at every level of their interaction with Southwest, a strong bond of loyalty develops. This creates a solid block of support that will not be eroded by industry adjustments or "deals" offered by other airlines to lure away customers.
Southwest works hard during the hiring period to find and hire "happy people" who can deliver in a corporate culture that believes dedicated employees are a critical factor in achieving success in customer satisfaction. If you have ever flown Southwest, you immediately feel this with every employee you encounter. If the top two priorities involving customers and employees are successfully accomplished, then the third priority will take care of itself. And, it has.
Southwest acquired Air Tran and is now on a growth curve at a time when most of the competition is trying to maintain their market share.
Not long ago, Southwest was faced with a critical decision as other members of the airline industry began to charge baggage fees. After doing its research, the company quickly determined the public was outraged about the charge and opted to avoid the add-on fee. Company leaders calculated this decision would result in the loss of about $500 million in potential new revenue the bag fees could have provided. But after much high level discussion, during which senior managers struggled with the balance between increased revenue and customer satisfaction, Southwest decided to "zig" when the rest of the airlines "zagged." And the company pumped millions of dollars into advertising that decision to its customers and general public. It worked, in a big way. Southwest has stayed on top of the airline industry while others were caught in a downward spiral.
Williams didn't reveal specifics, but she shared that Southwest is gaining market share. And each point it gains is a huge number.
So, as you lead your business it's important to keep in mind lessons learned from Southwest. Do not be a follower. Think about what is best for your customers and what effect your decision will have on them. Believe in what your guts tell you. Do your homework. And when you make a decision, follow through with 150 percent of your effort.
Take good care of your customers and employees. Without them, your company is an empty shell.