Kickstarter Matches Idea People with Micro-Capitalists
A Little Help From Your Friends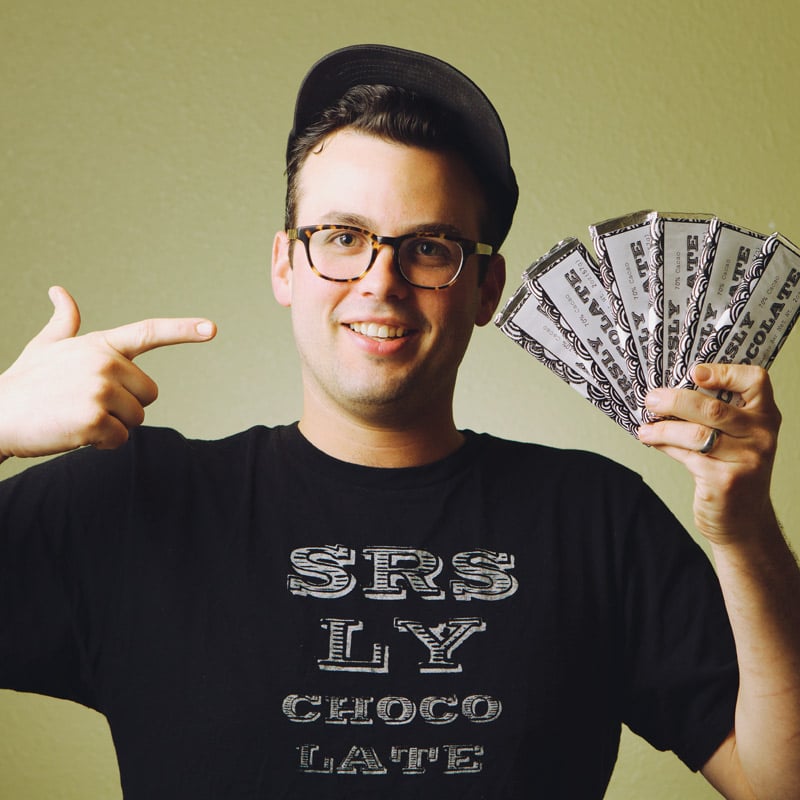 Having an awesome idea and no cash to fund it is not a great place to be.
Back in 2009, something truly revolutionary happened for all the idea men and women out there; something that would place creativity and passion above conventional business models. Something called Kickstarter.
Kickstarter.com is an online funding platform for creative projects. In laymen's terms, it allows people with ambitions bigger than their wallets to spread the word of their business venture to the masses, and lets the public decide if the concept is worth funding. Funders can offer up anything from $1 and beyond — some have even given thousands — to help meet the project's goal.
But wait, there's a catch.
Before any money can be received, the askers must set a financial goal, which must be met in its entirety within a certain period of time. Funding is all or nothing. So, if an aspiring boy band lays out a goal of $5,000 to cover the cost of their debut album, but only receives $1,000 by the time their deadline rolls around, all bets are off. The dough stays with its prospective funders and said boy band will simply have to save up to sing another day.
Don't worry, the project founders aren't the only ones taking something away from this surprisingly symbiotic relationship. In exchange for their financial support, backers are presented with levels of rewards to both entice and acknowledge their contribution. Potential rewards include a signed original print from an artist's personal collection, a film credit, a handmade thank you card or a set of tickets to a band's opening show. The more you give, the more you get.
Now, what can be funded on Kickstarter? Almost anything. Anything, so long as it has a certain je ne sais quoi and lands in the creative groove the folks at Kickstarter have etched out for themselves. Areas of interest for the site include art, comics, dance, design, fashion, film, food, games, music, photography, publishing, technology and theater.
Since its inception on April 28, 2009, more than five million people, funding more than 58,000 creative projects, have pledged more than a billion dollars. In return for its role as the middleman, Kickstarter receives 5 percent of every successful project. For those of you doing the math, that's approximately $50 million.
Even people around the 850 are reaping the rewards of this "power-to-the-people" inspired website.
Here, meet some of our local Kickstarters.
---
Scott Holstein
Chocolate Maker Bob Williamson
SRSLY CHOCOLATE, Inc., Tallahassee
Bob Williamson found his niche as Tallahassee's very first bean-to-bar chocolate maker. To put his dreams in motion, Williamson's first course of action was getting involved in local farmers markets, including the Growers Market at Lake Ella.
In just a few short months the demand for his tasty treats began to rise. Soon, Williamson had a difficult decision to make — either find the cash to take SRSLY Chocolate Inc. to the next level, or risk turning customers away.
For Williamson, the problem had a simple solution: Kickstarter.
"I didn't really want to have a silent partner," said Williamson. "I wanted to raise all the funds myself but just didn't have them. Kickstarter was really the only way to go."
Williamson, who initially asked for $5,000 from his Kickstarter supporters, ended up walking away just three weeks after the launch of his project with $6,336. The funds from his Kickstarter adventure not only helped to purchase SRSLY the appropriate tools to continue growing but also aided in the jump to retail space.
Today, Williamson's concoctions are available across the region — including at New Leaf Market.
Runaway Imagination, Fort Walton Beach
As an elementary school teacher, Lori Dierig is familiar with creative kids who have wacky imaginations.
When she decided to pen a story about one little (fictional) boy in particular, she knew she'd need some help making her tale come to life. After imploring the artistic abilities of Charlie Padgett, the illustrator behind The 3feet Factory, Dierig was determined to publish her children's book (titled "Runaway Imagination") one way or the other.
MARI DARR~WELCH AND COURTESY 3FEETFACTORY.COM
Lori Dierig, Writer
Charlie Padgett, Illustrator
Following a series of setbacks in the publishing world, Dierig and Padgett found their way on to Kickstarter. After $3,449 worth of backing and 200 colorful copies, their masterpiece was complete.
"I had no idea what Kickstarter was, to be honest," admitted Dierig. "It was my illustrator who suggested we try it out."
"It was easier than I thought it would be," she continued. "I know there are some projects that don't raise the money, but our project wasn't a hugely expensive project anyways. We only had to raise about $2,600. Everything turned out great. For us, it was a cut-and-dry, simple thing that really worked well."
Runaway Imagination is available online at Amazon.com.
The Chris Martin Band, Pensacola
The Chris Martin Band may be new to the music scene, but their sound has plenty of old school soul. A country music ensemble hailing from Pensacola, this group's tunes rival anything playing on today's radio.
For the past year, festivals and county fairs have been the Chris Martin Band's stomping ground. With a growing fan base and loads of local support, the band members were eager to take their act to the next level. Releasing their debut single would be a necessary step towards a prosperous career, but first there was the issue of financials.
"It wouldn't have been impossible," admitted Mark White, the group's bass guitarist and background vocalist. "But it sure would have been financially trying to make it happen."
Unlike many of their fellow Kickstarters, their cause had no problem getting funded. Twenty-four backers quickly gave the band $2,055 to put towards their production costs. In exchange for the dough, investors received a variety of band-related paraphernalia, ranging from posters to an early edition of their extended play single.
With a little extra cash in their pocket, the guys were able to shimmy on up to Nashville where they spent a week in the studio with a producer recording their five-song EP.
"It worked out well for us," said White. "It was a successful project; we hit our goal."
East Hill Honey Co., Pensacola
Thomas and Emily Van Horn
Thomas and Emily Van Horn are a professional beekeeping duo, healthful entrepreneurs and major activists in the food artisan movement.
Not so long ago though, their business venture was nothing more than a sweet weekend hobby for a charming young couple in Pensacola's East Hill community. Thanks to their successful Kickstarter campaign and widespread community support, East Hill Honey Co. quickly turned into something much, much more.
After just 30 days on Kickstarter, on Aug 6, 2012, 309 backers contributed $22,701 to help bring the couple's dreams to fruition. More valuable than their financial support, Thomas said, was the exposure it gave his young company.
"I could have easily taken out a loan," explained Thomas. "In the grand scheme of things, it's not that much money. But the thing that was invaluable is the marketing. It forces you to sit down and make a video about your mission and who you are."
The funds from their Kickstarter campaign went to constructing a "honey house," a certified building where they can bottle and extract honey in order to sell it to a third party distributor. Today, their products can be found in nearly 30 grocery stores throughout the region.