'Kelly Tough' Tackles Adversity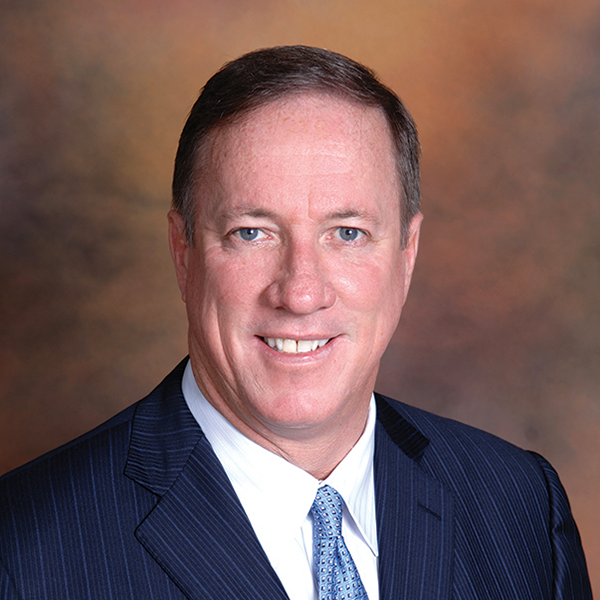 NFL Hall of Fame quarterback Jim Kelly is the First Commerce Credit Union "Power Forward" speaker for 2016. Kelly, who played college football at the University of Miami, led the Buffalo Bills to six divisional championships and four consecutive Super Bowls. Today, he is a successful businessman, author and children's advocate. The Power Forward event will be held Wednesday, Oct. 5, at the Ruby Diamond Concert Hall. Tickets may be purchased at FirstCommerceCU.org/PowerForward.
Kelly spoke recently with Steve Bornhoft, Rowland Publishing's director of editorial services.
---
SB : You have had to deal with four Super Bowl losses and the death of your son, Hunter, when he was just 8 years old, and you've had two bouts with cancer. "Kelly Tough" is the phrase you use for the posture you assume in response to difficulty. Is Kelly Tough a product of adversity or was it inherent in you — or maybe it helps to have grown up in Pittsburgh?
JK: A little bit of all of that. I grew up in a family of six boys. My dad was a machinist and he taught us that it's all about your attitude when you encounter tough times. Things aren't always going to be great, and you have to turn negatives into positives. My daughter Erin watched her little brother suffer with his illness, and I had to teach her what my dad taught me.
SB: Tell me about the work of the foundation named for your son.
JK: The Hunter's Hope Foundation is trying to get every state in the country to require that all available screens for treatable diseases are performed at birth. My wife and I were devastated when we found out that thousands of babies die because they are born in the wrong state. We thought Hunter was perfectly healthy, and when we found out about his illness (Krabbe leukodystrophy) at four months, it was too late.
SB: At your Hall of Fame induction ceremony, Marv Levy, your coach in Buffalo, said he was luckier than good because he had you as his quarterback.
How fortunate were you to have him as your coach?
JK: I was blessed in football from start to finish with great mentors. My coach in high school, Terry Henry, set me straight and told me what I had to do if I wanted to achieve my goals. At Miami, Howard Schnellenberger was a drill sergeant who taught me discipline and Marv Levy taught me how to play well with others. You can have a collection of great players, but if you don't come together, you're not going to succeed. That's as true in business as it is in sports.
SB: If you were playing today, would you still be calling your own plays or would you make concessions to technology such as a radio in your helmet?
JK: I'd be calling my own plays, no question. I know where I like players to be on the field and I know when you are in the flow of a game, the feeling that you have.
SB: Have you ever considered a run for public office?
JK: One of my brothers told me never to even think about it. He said, "You don't have a closet with a skeleton in it, you have a warehouse."