Karen B. Moore
CEO/Founder, Moore Communications Group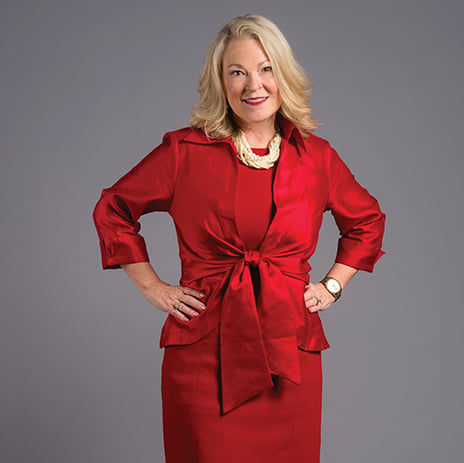 It would be fitting, if in Karen Moore's case, the "B" stood for beneficent.
I am fortunate to have her as a friend. Karen graciously agreed to serve as a guest speaker at a class I teach in the Strategic Communications Department at Flagler College in Tallahassee. As students arrived that night, I watched Karen as she approached each of them, shook his or her hand and introduced herself.
These were second-semester seniors, most all of them engaged in job searches. I told them to regard Karen's visit as an opportunity to meet someone who is supremely well connected in the communications field and beyond. They dressed for class that night as I had never seen them dress before.
We had a spirited conversation about a scenario involving a man who needed to reinvent himself because circumstances had evolved to invalidate his business model.
At the end of class, Karen turned to my students and said she had something she needed to tell them.
"Remember when you first got here tonight, I shook your hand," Karen said. "Well, based on your handshakes alone, there is not a student here that I would hire." The oxygen briefly went out of the room as Karen admonished the students to make sure their handshakes are "firm, but not punishing, and to look the person you are meeting right in the eye."
Later, as I walked Karen to her car, I had the temerity to ask her how she had found my handshake when she first met me.
"Oh, it was just perfect," she said, and I Iearned at that moment that Karen has a sharp personal politics acumen, too.
Karen authored a book last year titled Behind the Red Door. Yes, it sounds slightly illicit. But the connotations of red door are not the same as red light. A red door, traditionally, signifies welcome, whereas a red light signifies, yes, welcome, but of a different sort.
Behind the red door, Karen comes to understand her clients' needs and goals and dreams and, on strategic and tactical levels, leads people to success. She has been a driving force behind many advances at Tallahassee Community College and has always made service to nonprofit organizations a big part of her thriving business.
Many are in her debt.