It's all about the team …
I can proudly say we came out of the gate as a winner with this magazine.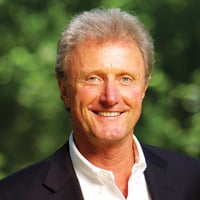 This summer, Rowland Publishing won five awards from the Florida Magazine Association, which annually recognizes excellence in the magazine industry. Three were first-place "Charlie" awards — and two of those went to 850.
850's honors were for Best Written and Best Overall magazine in our circulation category.
The judges called it a "very appealing, well-designed publication" and added, "Of all the entries, this one offered the most meat to its audience. Each issue had several timely, well-written and well-reported pieces of journalism that offered solid information and insights into the business and political environment of the region and the state."
I can proudly say we came out of the gate as a winner with this magazine, which circulates to business and community leaders from Monticello to Pensacola and has published for only a year.
Members of our staff also won three individual writing honors. Beth Nabi's humorous (and true) tale about finding a squirrel in her toilet, which ran in Tallahassee Magazine, won first place as the best humor column in the state.
In the feature-writing category, we took two out of three top awards. Linda Kleindienst, editor of 850 and Rowland's Director of Editorial Services, won a second-place award for her story about Seaside creators Robert and Daryl Davis, featured on the cover of Emerald Coast Magazine's April/May issue. And Tallahassee Magazine Editor Rosanne Dunkelberger took third-place honors for her story on Caboodle Ranch, a refuge for abandoned and stray cats.
Words cannot express how excited and happy I am for our professional staff of more than 30 members. Rowland Publishing plays in a very big arena of magazine publishing in Florida and without the staff's expertise, focus and dedication to excellence, this kind of recognition and acknowledgement would never be possible.
Our editorial and photography team, with eight decades of combined journalistic experience, works diligently to craft the many stories for each issue, hopefully challenging your intellect and enlightening you about new ideas, people and programs. We maintain high professional standards, know our editorial mission and have a very strong sense of our identity in each marketplace we serve.
Look at the work of our creative and design team and you will immediately notice the difference between a Rowland Publishing product and any other publication in the region. Designers make the difference, building good ads and producing attractive publications that readers are anxious to read.
When we bring these departments together toward the end of a publishing cycle — when the imagery, the words and the design elements come together — music happens. What the reader gets is unique and special. That is what separates us from the pack.
The sales team, where I began my career, consists of 11 road warriors who hit the street each day and tell our story to the lifeblood of every publication — the advertising community. They walk a difficult road, especially these days when dollars are scarce. But they sell with integrity, maintaining that clear line between advertising and editorial. We could double our sales each issue if we ran "puff" stories about advertisers, as we are asked to do almost every day. But while that may generate short-term gain, it will be a long-term loss in this world of professional publishing.
Simply put, advertisers cannot buy stories with their advertising dollars. This may be the business model of others, but we feel that's the easy way. We expect advertisers to select our magazines based on our quality and because we are straightforward about how many of our magazines are delivered directly into the hands of business owners and leaders in 16 counties spread across the region. That is why we have advertisers such as St. Joe, IBM, Regions Bank, Porsche, Mercedes Benz and Hilton.
Our management and support teams in administration and finance help keep our publications on schedule and supported, each and every day.
These awards are earned recognition from the top national professionals in our industry. Today I stand in the shadow behind my team, humbled by their drive, intelligence and quest for making each publication coming out the door just one notch better than the last.