Introducing 850 — The Business Magazine of Northwest Florida
Our mission is to be the "gold standard" of reporting business news in Northwest Florida.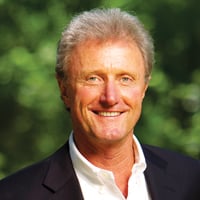 The largest transference of wealth in American history is currently under way to a generation called "The Baby Boomers." Over the next 20 years a tsunami wave of this generation will be seeking a place to retire and call home.
Today, Northwest Florida stands at the dawn of an unprecedented period of growth, preparing to lay out a welcome mat to this migrating population. We have the climate, the beaches and the affordable land. We also have the knowledge and opportunity to develop that land wisely and be respectful to the natural eco-system that has been protected by the state and federal governments.
Rowland Publishing has the privilege of producing Tallahassee, Bay Life and Emerald Coast magazines. In addition, the firm has provided publishing services for leaders in the resort and hospitality industry in Northwest Florida.
Through these relationships, I discovered one critical disconnect which motivated me to bring 850 – The Business Magazine of Northwest Florida to the market this fall. I found a common denominator was the lack of business knowledge one market had about the others and the low level of communication occurring between them.
In Northwest Florida we have several developed business regions – the Capital, Panama City-Bay County, Destin-Fort Walton Beach and South Walton County, and Pensacola. And there are emerging markets along I-10/U.S. 90, the Forgotten Coast, Navarre and towns in rural county areas. But there has been no publication like this dedicated to filling the regional communication gap – until today.
This past January I began a series of desk-side chats with the region's business leaders to get a pulse on the need and timing of bringing 850 to the market. When all 200-plus people I met with repeated the same mantra – "long overdue and a much needed resource" – I set the goal of launching in 2009.
To my pleasant surprise, when Gov. Charlie Crist accepted our request for the cover story and 58 corporate visionaries gladly agreed to be represented in this first issue, I adjusted the launch sequence clock.
We begin as a quarterly, evolving to a bimonthly magazine late next year.
Our editorial format is simple: We will bring you a cover story and a feature about the 850 region from a big picture perspective. We have broken the region into four corridors – the Capital, Forgotten Coast, Bay and Emerald Coast. In 2010, perhaps even sooner, we will debut the I-10 corridor. Each corridor will have its own "Business Bytes" section. We will serve up departments in Finance, Executive Health, Business Operations, Legal and Human Resources. We will bring the untold business stories – and the people behind those stories – alive with each issue.
I encourage you to visit our Web site, www.850businessmagazine.com, and let us know your news so we can share it. We have included a reader survey in this issue because we want to know what stories interest you most.
Our mission is to be the "gold standard" of reporting business news in Northwest Florida. Our content will be current, quotable, well read. Our editorial will be fair, truthful, informative and sometimes edgy.
Keep in mind at all times that we are and need to be a region. Our assets include three deep-water ports, the I-10 corridor, regional airports on the east and west and construction is under way on the first new international airport built in America in decades. We have a strong university and community college presence.
Our challenges include better east-west transportation along the coast and north-south evacuation routes. We must diversify our business portfolio and develop a cultural arts base.
But our biggest challenge is to begin thinking and acting as one region, allowing us to reach our potential quicker, with more resolve.
I am pleased to announce our new editor, Linda Kleindienst, who began as we prepared this issue for press. Linda comes from the Capital Press Corps and has had a 27-year, award-winning career covering the business of the state.
Welcome to the first edition of 850. I look forward to your comments and feedback.