Hemp is On The Way
Crop of many uses is expected to assist struggling timber farmers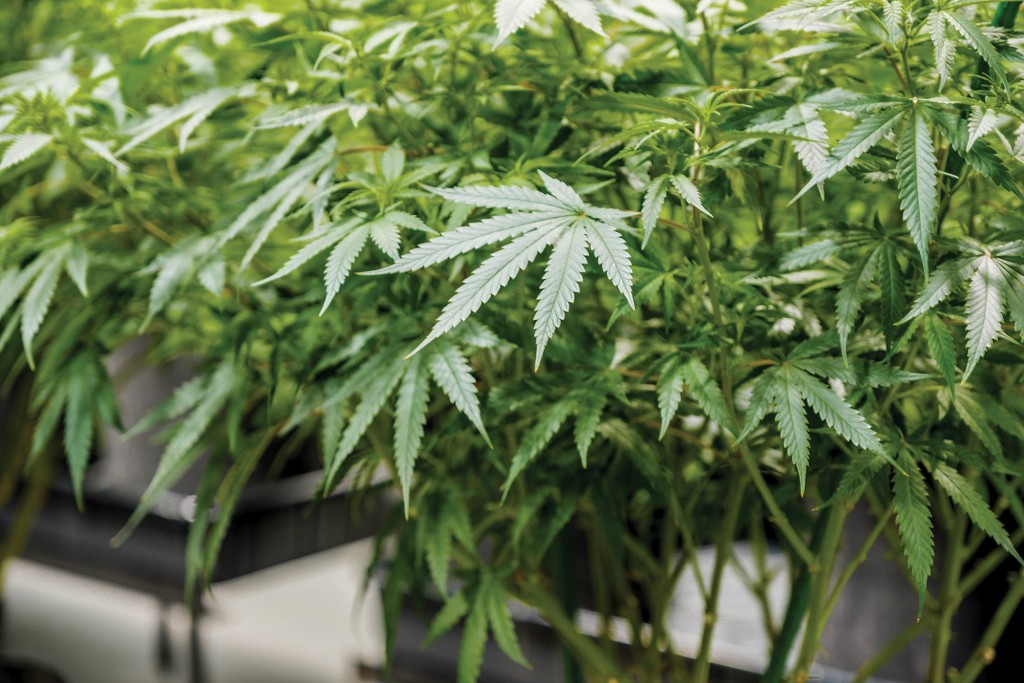 Farmers whose lives are tied to trees are hurting in the Sunshine State.
In Central Florida, a pathogen that originated in China is devastating the citrus industry.
The bacterium huang long bing prevents fruit from ripening or may cause ripening fruit to fall to the ground prematurely.
A few hours north and west of the state's orange groves, timber growers took a big hit in October 2018.
The penultimate cause may have been global warming — who knows? — but the immediate cause was winds that blew too darn hard.
Timber farmers and citrus growers, then, are united in a quest to find a replacement crop that doesn't require years to mature. Hemp, some believe, may be an answer.
State Sen. George Gainer (R-Panama City) is optimistic about hemp, which interests him from two perspectives: He is the vice chairman of the Senate Committee on Agriculture, and he represents a district that was molested
by Michael.
"I think it's got all kinda possibilities," said Gainer, quickly adding, "What I like about it is that it doesn't really have an addiction danger to it."
The Senate Agriculture Committee, Gainer said, has taken in several presentations on hemp, and he has grown convinced that a hemp industry could flourish in Florida.
"We're tryin' to get this thing hurried up, so that they can at least get a test crop planted in the spring," Gainer said in December.
He noted that Kentucky got a head start on hemp production due in part to the influence of Mitch McConnell, the majority leader in the U.S. Senate.
In Kentucky, the issue was not green oranges or fallen trees, but a disappearing tobacco industry.
"We're going to make an official request to Sen. McConnell to do what he can to give Florida the same green light," Gainer said.
Gainer noted that FAMU has been engaged in hemp research for years and has a test farm in Gadsden County for that purpose.
He said the presence of that farm may affect the location of a hemp receiving or production facility.
Robert Presnell is the city manager in Chattahoochee and was county administrator in Gadsden County when it landed the Trulieve medical marijuana production facility. Three plant nursery owners, including two in Gadsden County, combined to bring about that project, he said. Presnell was instrumental in getting the approval process fast tracked.
"The medical marijuana business has been a tremendous boost for us," said Presnell, who estimated that it employs 1,000 Gadsden County residents.
State Agriculture Commissioner Nikki Fried has predicted that hemp could become a $20 billion to $30 billion a year industry in Florida.
"It's going to be something that is going to replace all of our Styrofoam, our plastics, our paper," Fried has said. "Hemp is going to be what I call an industrial revolution in our state and across the country, and it's all biodegradable."
"Any time you have that much money on the table, things get very competitive," Presnell said. "Growing hemp will only be successful in areas reasonably close to receiving facilities. I could grow 40 acres of it here in Gadsden County, but if I have to take it to Atlanta, that's not a very viable option."
Presnell can relate to farmers who lost timber crops to Michael. He grows "trees and cows" on a farm a couple of miles east of Chattahoochee.
"I was lucky," he said. "I cut my trees and replanted a few years ago, so I had a lot of young, limber trees in rotation. Timing is everything."
Presnell likes a suggestion made by Beth Cicchetti, executive director of the Gadsden County Development Council. Cicchetti is hopeful that Cal-Maine's egg-producing facilities in Quincy, shuttered after Hurricane Michael, might be converted to hemp industry use.
"If that could happen, Gadsden County might become a hemp industry hub for a multi-county region," Presnell said.
Taylor Biehl is a co-founder and the vice president of the Florida Hemp Association, based in Tallahassee.
He said that, in Florida, the Department of Agriculture and Consumer Services (FDACS) will regulate the hemp industry and has been responsible for developing rules regarding hemp for approval by the federal government.
"The rules have been finalized and they have made it through a challenge period," Biehl said in December.
Still being worked on was a concern on the part of the federal government that the hemp crop in Florida might run "too hot," that is, it might exceed the federally imposed THC limit of 0.3 percent. Tetrahydrocannabinol (THC) is the psychoactive ingredient in cannabis; hemp and marijuana are classifications of cannabis.
Biehl relayed to 850 Magazine an update supplied by FDACS.
In it, the department clarified that permits to engage in any aspect of the hemp business in Florida will not be limited, and the industry will be horizontal in character.
That is, a business may choose to participate in a single part of the hemp business, a few parts or all of them.
In this regard, the hemp industry, as proposed, differs from the vertically integrated medical marijuana industry.
Also, according to FDACS:
A rule governing the use of hemp extract in animal feed was set to become effective Jan. 1.
A rule to allow university research pilot projects to certify seeds under Florida law was due to be filed for final adoption in January.
FDACS's proposed cultivation rule was being revised to align it with U.S. Department of Agriculture rules.
FDACS was recommending to USDA sampling and testing methodologies designed to lower the incidence of "hot plants" and subsequent requirements to destroy crops.
FDACS said that, consistent with Gainer's wishes, it expected cultivation to occur in the first quarter of 2020.
"People are heavily focused on revitalizing the timber industry, and we have received many, many calls from timber farmers," Biehl said.
Citrus growers and entrepreneurs, too, are ringing the Florida Hemp Association's phones.