Has the time come to buy your own office space?
A little-known loan program offers long-term financing at below-market fixed rates.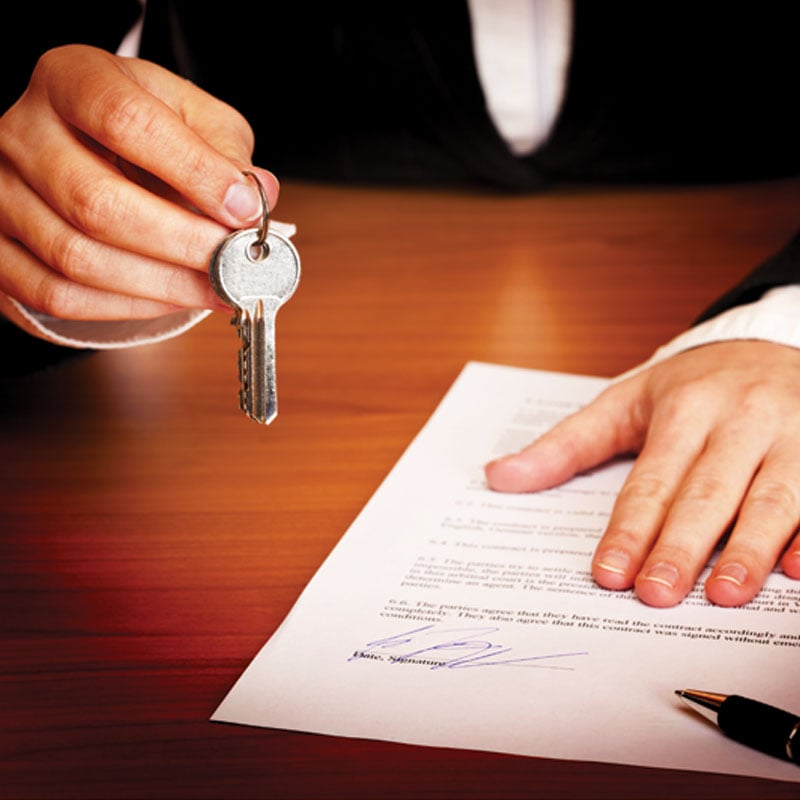 It's not a question of if, but when most business owners should think about owning commercial property.
Owning your workplace is a path toward long-term wealth — one that doesn't rely on constantly bringing in new income.
Once you've established your business, usually after about three to six years of operation, look into property ownership — owning your store, office or other workspace.
The smartest way to do that is through the SBA 504 — a little-known loan program administered by the Small Business Administration. It offers long-term financing at below-market fixed rates, which businesses generally can't get through banks.
Whether or not business owners qualify for the SBA 504, they will benefit by knowing the "five Cs" lenders look at when considering loans.
Collateral: Lenders — usually banks — will want to know that the property in question is worth the loan. The property to be purchased is the lender's collateral, so it must have the potential to cover the loan if for some reason owners can't. Lenders will consider the age of a property and other factors, including whatever equipment may be involved.
Cash flow (or capacity): The lender will look to see how much cash the business generates along with the amount of existing and proposed debt. In other words, they'll want to know the cash available to service the total debt. A lender will also consider current rental payments, plus noncash expenses such as depreciation, amortization and interest costs.
Credit analysis: This reveals the business owner's history of making good on debts and other obligations. The higher the credit scores, the better.
Lenders generally shy away from credit scores lower than 650, however, they will often listen to credible explanations on lower scores.
Character: Numerous late payments, for example, suggest that owners do not manage debts responsibly, which will likely be indicated in a credit score. Factors that determine character judgment are largely subjective. An applicant can supply evidence in his or her favor.
Conditions: What are the conditions in the industry and the economy? The better those conditions, the more likely lenders are to give applicants a plus in this bracket. Conditions are often out of a borrower's control, which makes a positive showing of the other four factors that much more important.
Financial expert and small business advocate Chris Hurn is CEO and co-founder of Mercantile Capital Corp. based in Orlando, Fla. MCC has been featured in the Wall Street Journal, the New York Times, Bloomberg Businessweek magazine, Forbes and SmartMoney, among others. Hurn has been a frequent guest on Fox Business News and PBS and is author of "The Entrepreneur's Secret to Creating Wealth: How the Smartest Business Owners Build Their Fortune." He is also the CEO, chairman and co-founder of an upscale men's barbershop franchise called Kennedy's All-American Barber Club.
---
The Ins and Outs of 504 Loans
How Funds May Be Used
Loan proceeds must be used for fixed assets (and certain soft costs), including:
The purchase of existing buildings;
The purchase of land and land improvements, including grading, street improvements, utilities, parking lots and landscaping;
The construction of new facilities or modernizing, renovating or converting existing facilities;
The purchase of long-term machinery*; or
The refinancing of debt in connection with an expansion of the business through new or renovated facilities or equipment*.
* — The 504 Program cannot be used for working capital or inventory, consolidating or repaying debt, or refinancing (except for projects with an expansion component or that meet the temporary refinancing provisions of the Small Business Jobs Act of 2010).
Benefits for the Small Business
The 504 Loan program offers small businesses both immediate and long-term benefits, so business owners can focus on growing their business. Some of the top-level benefits include:
90% financing;
Longer loan amortizations, no balloon payments;
Fixed-rate interest rates; and
Savings that result in improved cash flow for small businesses.
Loan Eligibility
To be eligible, your business must be operated for profit and fall within the size standards set by the SBA. Under the 504 Program, a business qualifies if it has a tangible net worth not more than $15 million, and an average net income of $5 million or less after federal income taxes for the preceding two years prior to application.
Loan Specifics
Maximum Loan Amount (Debenture): While there is no maximum project size, the maximum SBA loan amount (debenture) is $5 million. Small manufacturers or specific types of energy projects may qualify for a $5.5 million debenture. Generally, a business must create or retain one job for every $65,000 guaranteed by the SBA. Small manufacturers must create or retain a ratio of one job for every $100,000. As an alternative to job creation or retention, your business may qualify if it meets a community development or public policy goal.
Community Development Goals
Improving, diversifying or stabilizing the local economy;
Stimulating other business development;
Bringing new income into the community;
Assisting manufacturing firms (North American Industry Classification System, Sectors 31 to 33) and all of its production facilities located in the United States; or
Assisting businesses in Labor Surplus Areas.
Public Policy Goals
Revitalizing a business district of a community with a written revitalization or redevelopment plan;
Expanding exports;
Expanding small businesses owned and controlled by women;
Expanding small businesses owned and controlled by veterans (especially service-disabled veterans);
Expanding minority business development;
Aiding rural development;
Increasing productivity and competitiveness (retooling, robotics, modernization, competition with imports).
For more information, contact
James Hosman, VP & Loan Officer
Florida First Capital Finance Corporation Inc.
1351 N. Gadsden, Tallahassee, FL 32315
(850) 393-0496
Email: james@ffcfc.com