Gulf Power steps up support
Utility makes contributions, plans rate cut in response to pandemic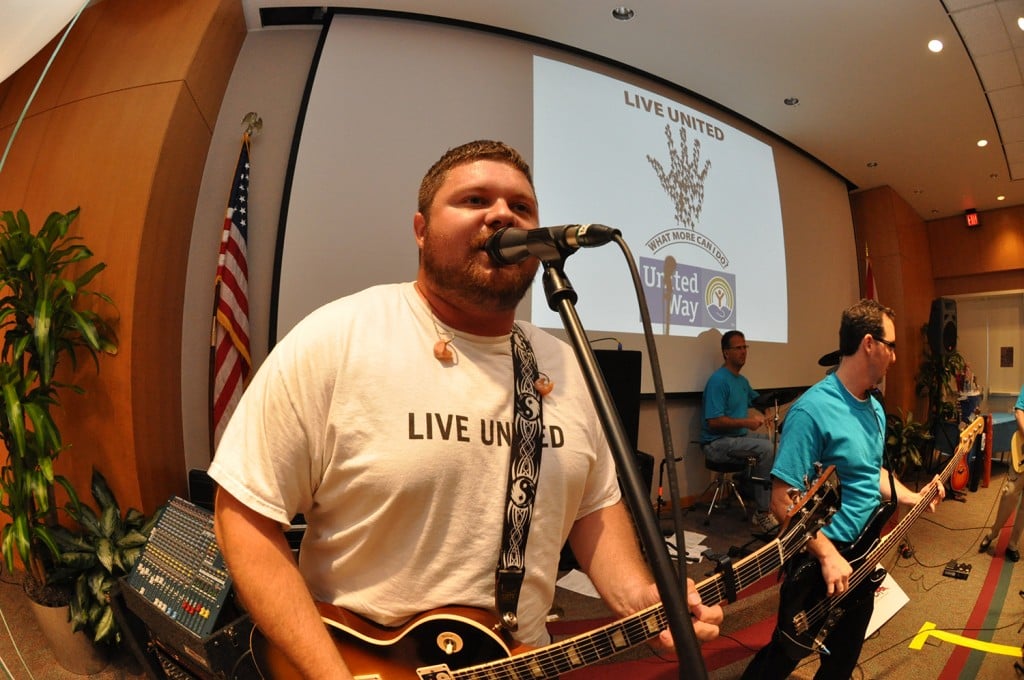 From news release
Gulf Power has distributed a newsletter to Northwest Florida business leaders as a way of sharing information about the utility's response to the COVID-19 pandemic and new steps taken to support businesses, communities and individual ratepayers.
"As you know, planning for unexpected storms and disasters is part of our culture at Gulf Power," wrote Sandy Sims, the external relations director for Gulf Power, wrote in a note that topped the newsletter. "I like to think because of our experience with major hurricanes in the past, it makes our employees, and our communities, more resilient. And, I'm always overwhelmed by how quickly our communities come together during these extreme times of need."
Newsletter items included the following:
Gulf Power to provide May bill relief
This week we announced our plan to significantly lower bills for all customers amid the ongoing COVID-19 pandemic. Subject to Florida Public Service Commission approval, beginning May 1, Gulf Power plans to issue a one-time decrease of approximately 40% for the typical May residential customer bill as a result of lower fuel costs.
Gulf Power commits $500,000 to United Way
As communities around the world grapple with the lasting economic and health impacts of the coronavirus pandemic, community support organizations like the United Way are in need more than ever. The Gulf Power Foundation has committed $500,000 to the United Way organizations serving Northwest Florida to help members of our communities impacted by COVID-19.
The financial commitment will be divided among three United Way organizations serving the region:
United Way of West Florida – $250,0000
United Way Emerald Coast – $125,000
United Way of Northwest Florida – $250,000
Individuals in need of immediate assistance accessing food, paying housing or utility bills, or other essential services are urged to dial 211 from their phones. You can visit 211nwfl.org for Escambia, Santa Rosa, Bay, Calhoun, Gulf, Holmes, Jackson and Washington counties; or panhandle211.communityos.org for Okaloosa and Walton counties. These services provide information and referral services.
SBDC, Gulf Power support small businesses with $250,000 grant
The Florida Small Business Development Center (SBDC) at the University of West Florida (UWF) has launched the Northwest Florida Small Business COVID-19 Recovery Grant Program to assist businesses across our communities impacted by the ongoing COVID-19 pandemic.
The grant program was made possible by an initial grant of $250,000 from Gulf Power through its economic development fund and will provide up to $5,000 to help offset losses that small businesses may currently be experiencing as a result of the COVID-19 pandemic. Grant applications will be accepted April 8-14, 2020, and will be made available to download at sbdc.uwf.edu. For more information about the program or assistance with completing the grant application, contact the Florida SBDC at UWF at 850-586-7802 or ahaider@uwf.edu.
Haas Center COVID-19 impact survey
The Haas Center at the University of West Florida is conducting a study of the economic impacts of the COVID-19 pandemic. The survey can be accessed at uwf.edu/coronavirussurvey between March 16 – April 6, and is available in English and Spanish.
The survey aims to understand the types of travel and spending changes Florida residents will make during the COVID-19 outbreak in the U.S. While the results will be shared publicly to provide information about potential financial impacts of the pandemic in Florida, all data obtained from participants will be kept confidential.