Grooming Tomorrow's Talent
A Zen approach to the national pastime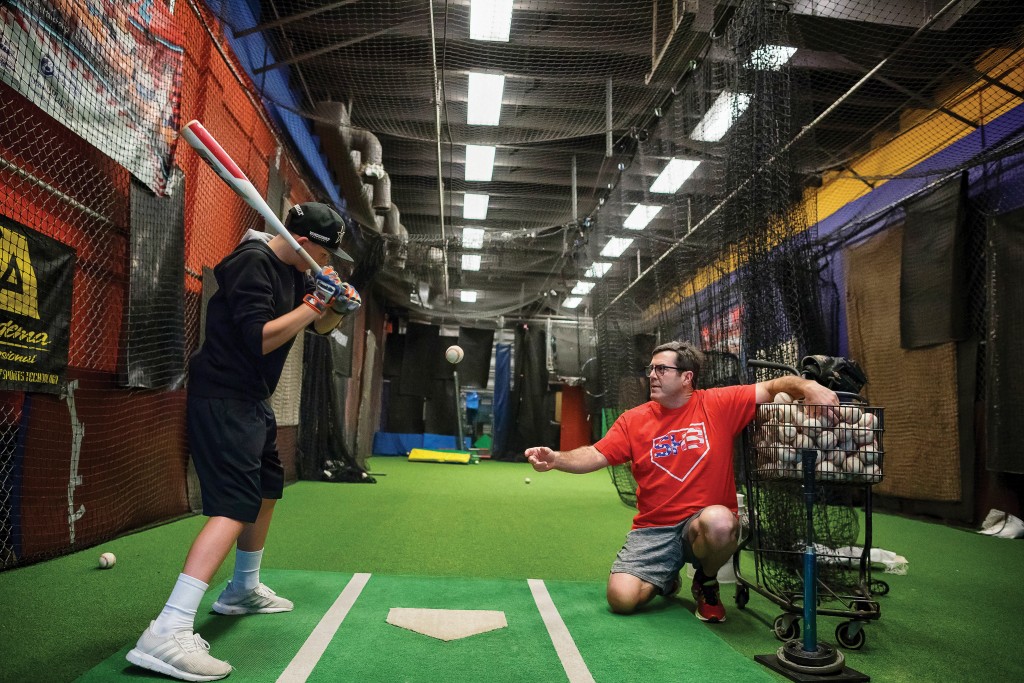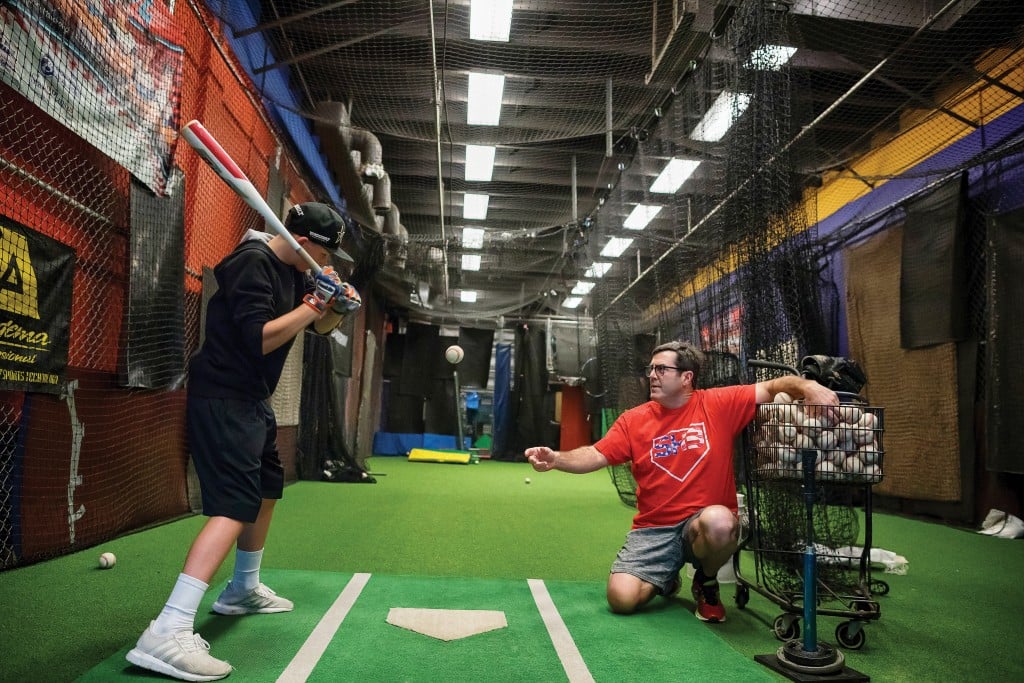 Scott Hemond meets me outside his business, Strike Zone, with the unlighted stump of a fat cigar between his teeth, and sporting a 5 o'clock shadow.
Looking every inch like the major league catcher out of a Robert Redford movie, he checks his watch when he sees me. "That's cutting it close!" he says, and we shake hands. He grins big like a kid when I reflexively check my watch. Suckered into a "made you look" for the first time since grade school, I can't help grinning back.
Sixth-grade tricks aside, Hemond is the real deal: a former fifth-round MLB draft pick with an awesome reputation as a catcher and the speed to have set a single-season Oakland A's stolen base record for backstops. He swiped 14 bags in 1993.
Beginning in 1989, Hemond played for the A's, the Chicago White Sox and the St. Louis Cardinals. While playing primarily at catcher, Hemond saw action at every other position on the diamond except for pitcher.
When he retired in 1995, "Hemo" might have kidded himself about satisfying his inborn athleticism with his love of bicycling and an off-the-wall notion of "backwards walking," which he advocates to me, quite seriously, as a way to improve agility. But it wasn't long before the man whose rookie cards included Upper Deck #727 was being button-holed by eager parents wanting private lessons for their sons and daughters.
Where "The Game" was concerned, it was a button-holing he couldn't refuse.
After doing one-on-one coaching for a while, Hemond began working with some Panhandle baseball schools, enthused to be coaching a larger number of young hopefuls. Yet, a gradual dissatisfaction set in with what he came to regard as "old school" curricula at the existing programs. He developed a serious itch to put his own evolving concepts for training young wanna-be sluggers, boys and girls alike, into practice.
In 2005, he decided it was time to start his own school in Destin.
So Strike Zone came to be not just a second career, but also the next chapter in Hemond's vocation. Outside, sandwiched between a paint store and construction office, the "Zone" is easy to overlook. Inside it's an Aladdin's cave of athletic equipment, including net cages for baseball and softball batting practice and weights for leg work. What I take for heavy boxing bags turn out to be batting bags instead.
"The conventional way to train beginners in good form uses a ball and a tee," Scott explains, picking up a bat. "Using the bag alone (Whack!) focuses on the swing (Whack!) without the distraction of the ball (Whack!), and there's that satisfying 'whack' to it. I can watch the kids swing over and over, and tell them how to correct their head and pelvis and bat positioning."
Hemond employs the CRUSH list, an acronym to help the kids remember their training:
Confident & Collected
Relax & Review
Utilize & Understand
Smooth & Swift
Hone Head
The most off-the-wall equipment that Hemond uses are music players and what looks like something that should be rotating over a disco dance floor. Hemond shrugs a little.
"Yeah, I know, right? So in batting practice you tell the kids, 'When you swing, as important as it is to keep your head on the right plane, you gotta rotate at the waist, like this.'" He demonstrates, bending his knees and rotating, proper belly-dance style, from the waist down.
"Only instead of from the waist down, they do this." Laughing, Hemond rotates from the waist up wobbling like a top as it loses spin. He steps over and flips a switch on the wall. The puzzling fixture comes alive and turns the room into a disco-gym multicolored light storm.
"Add music and they begin to get it! Gotta make it fun! In one of the skills clinics, we might take a break from baseball stuff and do a tug of war, or Whiffleball or backward walking! At their ages, kids shouldn't get into a rut or be locked into some kind of grim do-or-die mentality in a single sport. I encourage them to be well rounded: athleticism in general, not one-trick ponies! It will stand them in good stead the rest of their lives."
Hemond's CRUSH system and his lighthearted "Zen" approach to teaching baseball and softball skills are augmented by a top-notch staff: professionals including Rafael Bustamente, a former player with the Phillies; Issac Gonzalez, a recent graduate of the University of West Florida with three years of coaching experience in Pensacola training programs; and Phoenix Sanders, the Zone's pitching specialist, a player for the Triple-A Durham Bulls. It's apparently pretty effective. Parents and students alike give Hemond and his school rave reviews.
His training of Panhandle youths aged 7–ı4 has brought about standout players on elite regional teams such as Riptide and the Florida Grinders. So, it's not surprising that Strike Zone's successes include former students from Niceville and Fort Walton Beach who are with the Boston Red Sox and Pittsburgh Pirate organizations and European Pro Ball.
Our meeting complete, Hemond loads equipment into his pick-up. As I'm about to get in my car, he calls out, "Don't forget to do the backward walking!"