Goodwill Goes Entrepreneurial
An entrepreneurial Goodwill Industries expands its contract services in Northwest Florida, creating jobs and earning raves from employers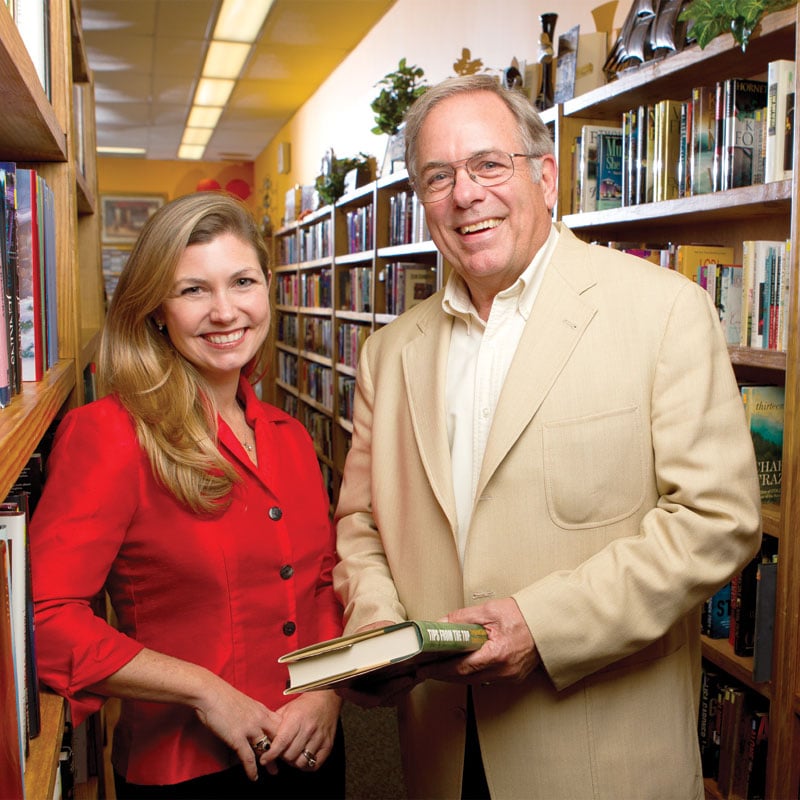 Joshua Hull has all the qualities an employer could wish for: He's punctual, devoted, energetic and upbeat. In December 2011, he won a "Rookie of the Year" award for his job performance at the Northwest Florida Beaches International Airport.
"I call the airport my third house," said Hull. "If there's handprints all over the elevator, I'm going to wipe it down … I love my job."
Hull's other two homes are his father's and, now, at 30, his own — and his first. He has Asperger Syndrome, a form of autism, and Hull concedes, "This is the only job I've ever held for a long time."
He is one of 16 workers on a Goodwill Industries crew that cleans the new airport in Bay County 24 hours a day, seven days a week, 365 days a year. And that makes him one of 38 employees servicing five contracts administered by Goodwill Industries — Big Bend, Inc., up from six employees and one employer when the agency opened its contract services arm on Jan. 1, 2010.
Although 75 percent of the workers have disabilities, the contracts are anything but charity. Goodwill's collaboration with RESPECT of Florida, a quasi-state organization that can negotiate contracts, allows the partners to save money by avoiding the bid process.
"Their costs are competitive," said Parker McClellan, deputy executive director of the airport, "and they're doing an outstanding job."
The operations are run in a businesslike manner, said John McBride, executive director of RESPECT of Florida, which awarded Goodwill the airport contract and others, all of which require that 75 percent of the workers have a demonstrable disability. "They do a lot of social good, but they temper that with making good business decisions."
According to Brooke Lochore, Big Bend Goodwill's vice president for public relations, last year the Florida Department of Transportation gave Goodwill's crew a 100 percent rating for its work on state highways in Bay and Calhoun counties. The contract called for picking up litter and mowing the grass around the state's holding ponds.
Transportation officials liked the crew's work enough to add a second contract, serving more highways and allowing for more employees to be hired. The agency also has a contract to keep the grounds at Maclay Gardens State Park in Tallahassee.
"They always did what they said they would," said Ian Satter, DOT's public information director for the district. "They were well-staffed, timely and interacted well with the public."
After more than a century, Goodwill's business model is changing — and growing fast.
"It allows us to hire more people with disabilities," Fred Shelfer, president and CEO of the Big Bend branch, said of the contract services program. "And they turn out to be great employees, because they value the opportunity to work so highly."
Entrepreneurial non-profit
Since 1902, when it was founded, Goodwill Industries International has sought donations, hired people in need to repair and sell the donated goods and used the proceeds to provide training, education and jobs to people with disabilities and other barriers to employment. Goodwill also provides apartments in which people with disabilities can live independently and, in Tallahassee, runs the Dick Howser Center, where services include early childhood education, childcare, early intervention, before- and after-school care and school readiness programs.
Its business model has been traditional: donations and retail, said Shelfer. But in the last few years, that's been changing to a more entrepreneurial model — a basic part of Goodwill International's strategy.
"It's not an original idea with us," Shelfer said. "Some Goodwills do millions of dollars a year in contract services."
He acknowledged that non-profits and entrepreneurship are an odd pairing — "people don't make that connection automatically" — but said Goodwill is growing quickly "because its leaders are thinking outside the box, and there's a great deal of entrepreneurism."
Currently there are more than 2,600 Goodwill stores throughout the U.S. and Canada — with 175 store openings in the first 11 months of 2011. Retail sales from donated goods grew 12.7 percent in the first 10 months of 2011, compared with the same period in 2010. And retail store sales increased 11.5 percent in the first 10 months of 2011, compared with the same period in 2010.
Yet while the jump in Goodwill's sales and donations may owe much to the lingering effects of the Great Recession, there's no arguing that most non-profits are struggling to survive the double whammy of budget cuts and skyrocketing need. Goodwill is thriving.
According to RESPECT's John McBride, the employment gap affects people with disabilities regardless of the economy. Unemployment in the general population is hovering between 9 and 10 percent, he said, while returning military veterans face a 30 percent jobless rate. But for people with disabilities, the jobless rate stays the same — about 70 percent — in good times and bad.
"We're looking for opportunities to expand our basic business model," said Shelfer, "and expand it into areas that afford us the opportunity to put people to work."
There are no qualifications for Goodwill services. At-risk youth, immigrants, people with criminal histories — if they're having trouble finding work, Goodwill will help them cross that divide. Services include aptitude assessments, GED prep, job training and barrier solutions for applicants and applicant screening and prep for employers.
On-site, on-the-job training serves both. In fact, it's the key to Goodwill's success in the Big Bend.
Everyone fits someplace
GIBB's Stan Womble, director of contract services, says that while his agency gets its contracts through RESPECT of Florida, "We keep them because of the quality of work we produce."
That's the beauty of it, said McBride, who loves to quote Ralph Shrader, the CEO of Booz Allen Hamilton: "Work provides more than a paycheck. It brings dignity and community. When businesses open job opportunities to men and women with disabilities, everyone benefits — the individual, the company and society at large."
But for such idealism to take root, it must be backed by consistent results: good service and competitive costs. Most employers, though, don't realize that people with disabilities can provide those things, said Benny Thompson, who oversees the highway maintenance contracts with FDOT in Bay and Calhoun counties.
"They want to be productive. They want to take care of themselves," he said. "Goodwill works real hard at training people and getting them acclimated to the job."
Josh Hull says his previous jobs didn't work out "because they didn't give me a chance to shine. But this job does."
According to Shelfer, employers fear that accommodations for people with disabilities will be too expensive, or that other problems will develop. "Those problems are not nearly so important as those people's desire to do a good job."
Kacey Wilson, Goodwill's contract manager for the Northwest Florida Beaches International Airport, says it's all a matter of finding the right fit — his biggest job. He's only had to fire one person in nearly two years.
"The biggest thing is that we strive not to give up," Wilson said. "Different people learn different ways, so you have to be flexible in how you train."
Womble cites teamwork and patience, especially the latter. The proof: Employees who started out picking up litter are now driving 100-horsepower tractors.
Goodwill hires locally and puts its best efforts towards training them. Larry Hull, Josh's father, said the screening and training are first-rate. They're not just asking, "Can you do this?" and checking it off on the form. "They seem to understand there are behavioral approaches and cognitive approaches."
Agrees the airport's Parker McClellan, "Overall, you would never know that these employees had disabilities."
"We say 'good morning' to the travelers," said Josh Hull. "They look at me amazed because I take so much pride in my work."
But more, as McBride points out, the economic downturn means that Goodwill jobs are helping more people meet their most basic needs. "They're not just going to work for dignity now," he said. "They're contributing a higher percentage of the household income."
For instance, if a family member with a disability has been sitting at home and is now employed, said McBride, "that frees up a family member to go to work and pay taxes and put money back into the community."
McClellan, for one, has made a point of telling Florida's aviation employers of Goodwill's success at his facility. "Because of the training that Goodwill's provided them," he said, "they're an asset to the community instead of a liability."
Above all, said Wilson, businesses "definitely don't tap into this resource like they should. They're missing out."
The job is what you make of it
Larry Hull is a professional working in the Panama City area. You wouldn't think that, as Josh's father, he'd be proud that his son earns a living as a custodian. But he is.
"It's a load off my mind," he said. "I've got to teach him to live independently because one day I won't be here." Josh had lived with his mother until she died several years ago.
Now Josh has his "Rookie of the Year" certificate from RESPECT of Florida and his sights set on a promotion. Kacey Wilson and Stan Womble, much as Josh admires them, "better watch out … I'm going to do what I can to be a team leader."
"It may be a custodial job, but to him, it's wonderful," said Larry Hull. "He'd work seven days a week if he could."
How does Josh Hull feel, knowing his dad is so proud of him?
"It's a deep feeling inside," he said. "I'm loving life right now."