Get What You Want From Your Business
Building a vision with Traction Strong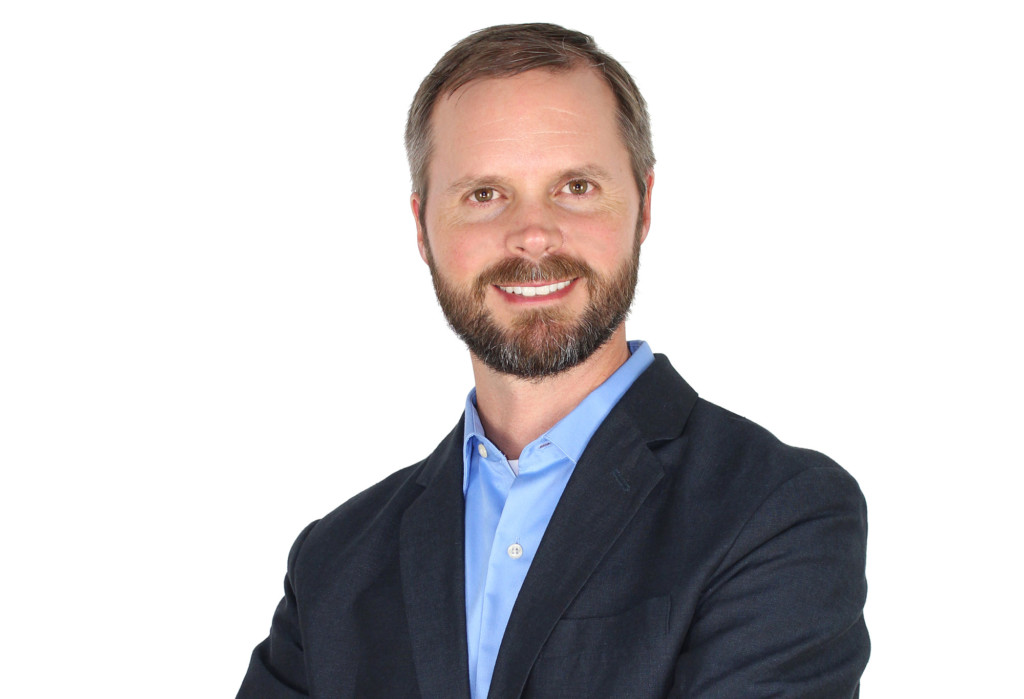 As a business owner, employer or anyone in a leadership position, it is normal to experience doubts or express concerns about your business. These could be simple questions. How can we create a company culture? How can we build a better marketing strategy? Or it could lead to more complicated questions. Is the right person in the right position? What is the purpose of our company? What is our 10-year goal? Ryan Giles, a certified Entrepreneurial Operating System® (EOS®) implementer, helps businesses answer these questions.
EOS® is a system, a framework, for helping business leaders get what they want from their businesses.  For this reason, EOS® can help you achieve your business goals, regardless of what they are. Giles offers a free 90-minute workshop that explains EOS® and allows leaders to find out if it's right for them.
Focus day
In the last issue of 850 Business Magazine, Giles introduced readers to a Pensacola-based engineering firm getting started on EOS®. The company's leaders were concerned that the team wasn't working well together. They also had people and process issues which ultimately led to low profits. During their first full EOS® session day (Focus Day™), the team built their first accountability chart, weekly scorecard, set quarterly goals and established a weekly meeting time.  During these weekly meetings, the team would begin to report on their scorecard, quarterly goals and weekly action items (to-dos) while solving issues.
Vision building – day 1
About a month after their Focus Day™, the team met with Giles again, this time to begin building their long-term vision. The day began with a recap from Focus Day™, and Giles helped the team make improvements to their scorecard and accountability chart. 
After answering a few questions, the team was ready to dive into Vision Building. Instead of a 50-page business plan, the EOS business-planning process consists of eight simple questions (we call these eight questions the Vision/Traction Organizer™…or V/TO™ for short). The team started with these four questions:
1. What are our Core Values? Though the team previously had core values, they realized that the values were aspirational and seldom used by the company for any meaningful purpose. Giles taught the team how to use their Core Values to hire, fire, reward and recognize their team members.  An exciting exercise followed with creative results. The team used their new values to grade each member of the leadership team.
2. What is our Core Focus™?  The Core Focus is similar to a mission statement and aligns the team around what we do and why we do it. Ray and Sarah jokingly admitted that John was constantly changing direction and often came back from tradeshows or industry events with 20 ideas to implement. Everyone agreed that the Core Focus could be used as a filter to keep the entire company moving in the right direction (and prevent John's "shiny object syndrome").
3. What is our 10-Year Target™?  While the team had previously set short-term goals, John mentioned that he had never looked 10 years into the future. With input from the entire leadership team, a 10-Year Target™ was set. This would give the entire company a rallying cry to get behind … a big goal to work toward.  The team was careful to choose a target that would energize all employees.  John would later tell the team how powerful this 10-Year Target™ had been while interviewing new potential hires.
4. What is our Marketing Strategy? Our Core Values are who we are (and allow us to make sure everyone is a "right person"), our Core Focus™ is what we do, and our 10-Year Target™ is where we're going. Our Marketing Strategy is how we get to our 10-Year Target™.  Giles led the team through an exercise to identify their ideal prospects. As the Sales Manager, Ray admitted that he had never really thought about how marketing dollars were spent. Often, they used their marketing budget for "branding" or pet projects that showed no actual results. After getting clear on their ideal customers, the team focused on their "uniques." Giles reminded the team that if we don't tell prospects how we're different than our competition, they only think about price. By focusing our marketing efforts on how we're different (and why this matters to our customers), we can position ourselves based on the value we create versus our cost. The team wrapped up their marketing discussion by mapping out their proven process to acquire new customers and keep those customers happy.
Giles ended the day by congratulating the team on their progress and giving them a preview of their next session. At their next session, Vision Building Day 2, the team would set a 3-Year Picture, 1-Year Plan, new 90-day goals and take their issue-solving to the next level.
The team was eager to get back and test their Core Values.  Giles also asked Sarah to bring financial reports to the next meeting as we'd be building our growth plan for the next year.  Vision Building Day 2 was scheduled for the following month.
tractionstrong.com  | (504) 500-1640  |  Ryan@TractionStrong.com