Get to Know Jackson County
Jackson County is seeing growth with a side of Southern charm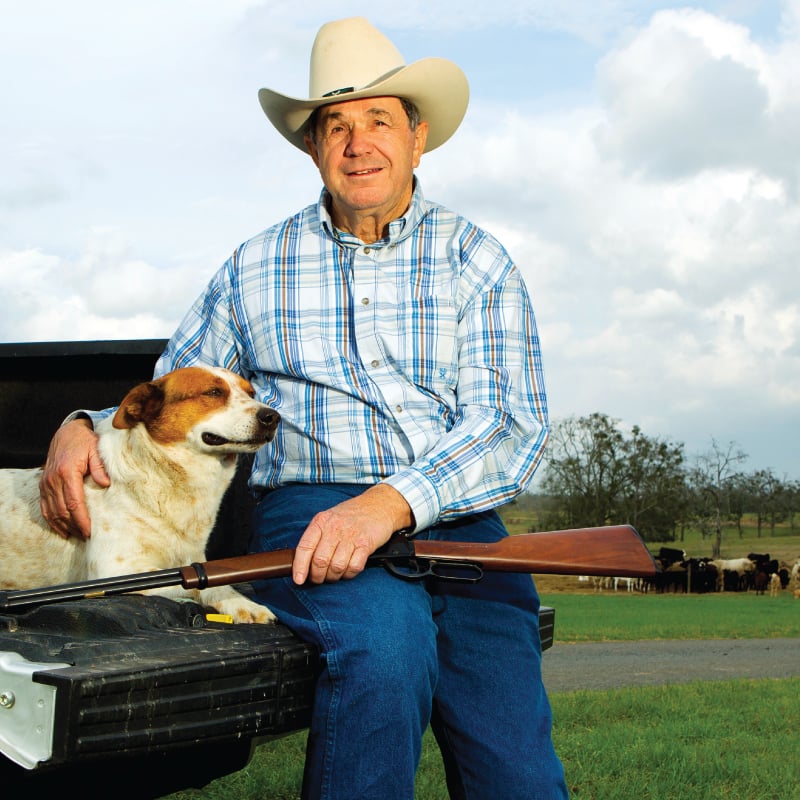 Antebellum homes line quaint streets. The atmosphere of small towns harkens back to the days of yesteryear. Bucolic scenes abound cattle and horses grazing in lush pastures, fields of cotton and peanuts stretching toward the horizon. Famous underground caves lure divers from around the world while area rivers offer plenty of recreation for locals and visitors alike.
Jackson County, only 65 miles west of Florida's state capital, Tallahassee, is located in the heart of Northwest Florida. It is close to the beach, close to major commercial airports and close to larger metropolitan markets and their varied offerings. While a mostly rural location, however, it offers a diverse and vibrant lifestyle that is comfortable and casual yet has robust cultural, educational and religious offerings.
"We'll never be Orlando, and we don't want to be," explained John Alter, the 2013 chairman of the Jackson Chamber of Commerce. "We've got natural Florida. I think there is a long range opportunity to take advantage of our geography, which isn't going to change."
Jackson County's mix of quality small town environment with wide-open spaces, colleges, cultural offerings and medical care are important selling points when the county is working to lure new businesses to town. A concerted, coordinated effort by local business, elected and community leaders is aimed at improving economic development in the county. And the lifestyle the region offers is not lost on corporate executives looking to expand or relocate.
"I go back seven generations," said David Melvin, who moved back to Marianna, the county seat, in 1992 to open his own engineering firm. "We have a small town atmosphere where everyone knows everyone and works together. But it's large enough that you have a lot of the essential things you like to have in a community — a college, a theater, a Walmart, a Lowes. To me, it's just the right size."
From Alford to Marianna
Jackson County has 11 incorporated cities of varying size and some unincorporated areas of note. One of the latter is Two Egg, the home of Academy Award-winning actress Faye Dunaway and the Two Egg stump-jumper, reportedly a mini-Bigfoot.
The muncipalities are: Alford, Bascom, Campbellton, Cottondale, Graceville, Grand Ridge, Greenwood, Jacob, Sneads, Malone and Marianna. Their populations range from about 100 into the thousands, but 66 percent of the population lives in the county's unincorporated area.
Marianna, with a population of about 7,000, is the county seat and the largest city in the county. Called by some the "Belle of the Panhandle," in 2010 it was named the Florida Rural Community of the Year by the U.S. Department of Agriculture.
Particularly in the past decade, the city has made use of state and federal grants to improve its appearance, putting a fresh touch on a downtown that 20 years ago had the downtrodden look taken on by so many small towns across the country. But investments in the renovation of old buildings, much done by local businesses, decorative street lighting, parks and a new farmer's market, among other things, have revitalized the area into a picturesque main street community.
Culture Abounds
In 2012, the Chipola Center for the Arts, located on the Marianna campus of Chipola College, opened. It provides the community with a 655-seat state-of-the-art main theater for performing arts; a 150-seat flexible experimental theater for intimate works, cutting-edge programs and recitals; an art gallery in which to show works by Chipola students and faculty, as well as local, national and internationally-recognized artists; plus a dance studio, teaching areas, costume and scenery shops and offices.
The Center is designed to serve the Chipola College community and local cultural organizations and is a welcome addition to a growing community looking for more cultural offerings.
Those offerings already include work by the Artists Guild of Northwest Florida, which promotes local artists, and Keith Martin Johns, a renowned professional artist who moved from South Florida to Graceville in 2011 to continue painting images of Florida both the guild and Johns work with students and help the Baptist College of Florida develop the school's new Fine Art Department.
"This vision was birthed during my tenure in the Tampa Bay area and is now manifesting itself in this small, peaceful town of Graceville," Johns has said of the move.
Natural Offerings
An outdoor person's paradise is an apt description for Jackson County.
Hunting and fishing opportunities abound. Pristine lakes like Lake Seminole, crystal clear springs like Blue Spring and meandering rivers like the Chipola also provide for recreational boating, swimming and tubing. State parks provide visitors with natural wonders, including the state's only public caverns, and camping that brings you face-to-face with the natural wonders of Florida.
The Chamber's Alter said he's amazed at the number of people he meets who are surprised to learn about Jackson County.
"Recently, a busload of folks coming back from Biloxi stopped in Jackson and got a tour of historic homes and a nice, catered dinner at the Russ House. They promised to come back," Alter added. "We think if people get a little taste of what's here, they'll come back."
The owner of a pine tree farm, he's particularly interested in developing more eco- and agri-tourism opportunities within the county. "I think people will get a real bang out of a peanut or a cotton harvest."
Jim Dean, Marianna city manager, shows off the new downtown farmers' market. Photo by Scott Holstein
Plenty of Diversity
Jackson offers a mix of longtime residents, new residents looking for the serenity of a bucolic community with a strong sense of place, young and old, including retirees from Northwest Florida's military bases.
And when it comes to churches, there's close to at least one of every kind — traditional and non-traditional. One list of churches shows 141 associated with a traditional Christian denomination, and 53 listed as "other."
"It's a Southern Bible Belt town with a wide diversity of religious expression," explained Art Kimbrough, who came home 10 years ago to head the Chamber of Commerce and only recently retired from that job.
Rivertown Community Church, which started in nearby Blountstown, is one of the newer offerings with its expansion into Marianna. A focus of the church is to create a more liveable community and, as such, has helped intersect faith with community and economic development in the region.
Civic organizations range from the NAACP to Children of the American Revolution to Partners for Pets and include service organizations like Rotary, Optimist, Pilot, Altrusa, Kiwanis and others.
Imagine Jackson
In 2001, community leaders decided it was time to establish a vision for Jackson 20 years out. Their top priorities were: liveable communities, a health economy and a high quality environment.
Some of their objectives have been accomplished in the first decade, including:
Better educational opportunities — All public schools in the county rate an A or B from the state, and Chipola College now offers four-year degrees.
Attract new jobs/Avoid intra-county competition — The collaboration between the cities, county and local elected, business and community officials has helped bring new business and jobs to Jackson, compensating for jobs lost during the recession.
Identify and evaluate natural assets — The new push from county tourism officials specifically targets the expansion of ecotourism.
In short, while keeping one eye on the past and protecting what makes Jackson special, the county is looking to a future that will continue to bring new business and new residents to its borders. Jackson's leaders think it has something special to offer that others will want to share.
"This is God's country," said Bill Stanton, director of the Jackson County Development Council, who has been working at building the county's business base for 42 years. "And I think it is the best place in the world to live and raise a family."