Gender Disparity Narrows in MBA Programs
What business schools are doing to shrink the gap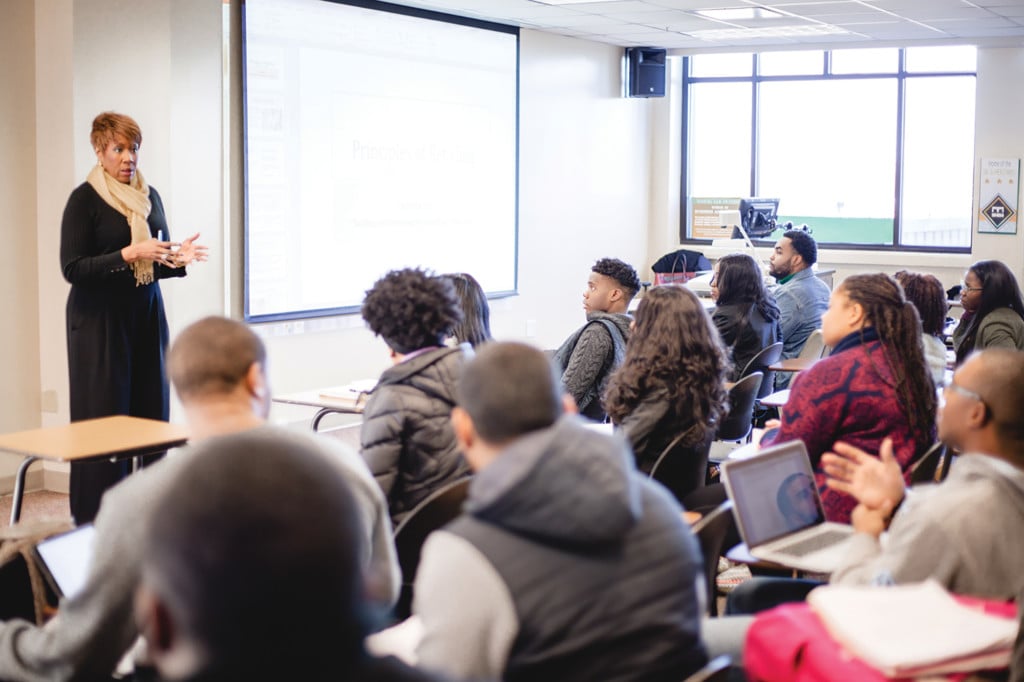 Not too long ago, women in business had a tough time earning the respect afforded men.
Consider Erin Ennis, president of Tallahassee-based Residential Elevators. She earned her MBA from Florida State University in 1990 and found that people were surprised to learn she had an advanced business degree.
"I remember when I was referred to as 'girl,' " she said. "Now I am president of a company in a very male-dominated industry. And I don't receive that any longer."
Business schools tout the strides they have made to close the gender gap — and to ensure that the business world takes women seriously. 
Over five recent testing years, the number of women who took the GMAT — a key business school admissions exam — increased 12 percent, according to a survey conducted by the Graduate Management Admission Council, or GMAC, an association of business schools.
GMAC, which administers the exam, also found that 35 percent of U.S. business schools saw growth in women's applications. Women accounted for 45 percent of applications to business programs, according to the organization's 2018 Application Trends Survey Report.
"While these numbers demonstrate important gains being made by business school programs around the world in growing women's representation," GMAC wrote on its website, "the findings of the survey also indicate that more work remains to be done."
There is the matter of compensation, for example.
In late 2018, the Wall Street Journal reported that a pay gap persisted for most women who earned their MBA. After earning the degree, women earned a median $130,000 a year compared with $140,000 for men, according to a survey of alumni that the newspaper did in partnership with Times Higher Education. 
Before entering business school, women earned a median $63,000 a year and men $67,000, the newspaper reported, citing the survey.
A survey by the Forté Foundation, a nonprofit organization that emphasizes women in leadership, reported that earning an MBA resulted in an average 63 percent salary increase for women and 76 percent for men. 
At the University of West Florida, women now make up 53 percent of MBA students, said UWF's MBA director Melissa Brode.
She also pointed to "very good representation across different races and ethnicities."
"I think it's important for us to have different perspectives," Brode said. "It's what students are going to experience out in the workplace. And what better environment than academia to engage with different people from different backgrounds and learn about them?"
Gina Kinchlow appreciates the changes she's seeing. 
She earned her MBA from the University of Florida about 20 years ago. She said her cohort included almost as many women as men but that she was one of only three people of color in her class of 40. 
She now teaches courses at Florida A&M University on marketing, advertising and retailing and sees a need for diversity in business and classroom settings.
Kinchlow said workplace diversity is good for the bottom line.
"I've always thought it's the right thing to do, and it's the smart business thing to do," Kinchlow said. "Your customer appreciates the fact that there are people working there who look like them. … It just makes business sense when you make the effort to be diverse."