Florida's Great Northwest Recruiting Jobs at Farnborough Airshow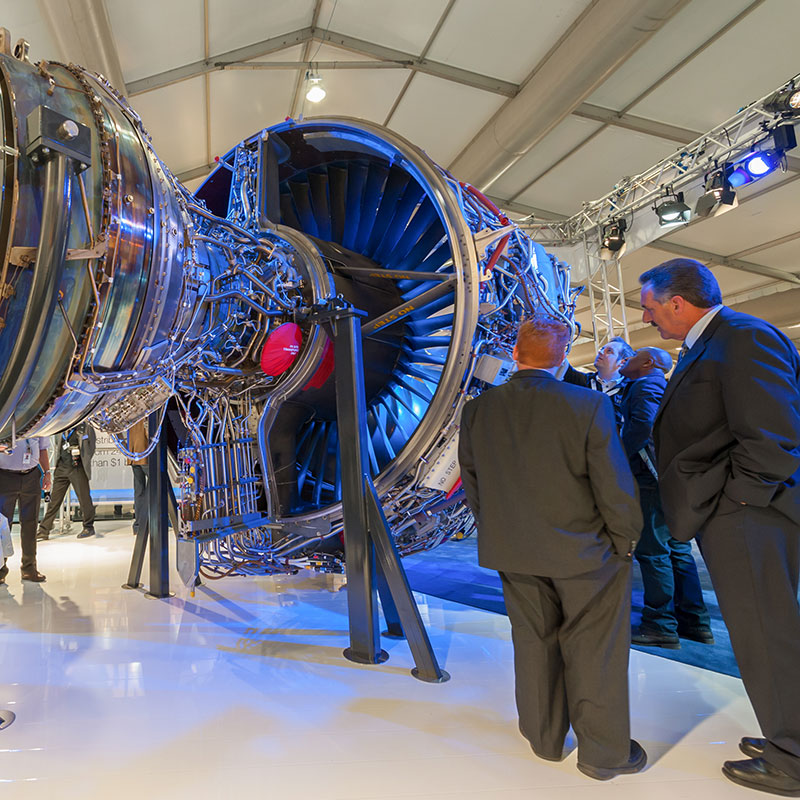 A five-member delegation from Northwest Florida is in London this week on a mission to bring aviation jobs to the region.
The group of economic development professionals is attending the Farnborough Airshow, where hundreds of aviation companies are meeting to buy, sell and demonstrate the latest in airplanes, helicopters and other aviation products and services.
Headed up by Florida's Great Northwest — the region's economic development marketing organization — the group has set up appointments over the four-day event with leading global aerospace companies.
"We will be meeting with the decision makers of aerospace OEMs and major suppliers to discuss why we believe they can be successful in Northwest Florida," said Larry Sassano, president of Florida's Great Northwest. "Aviation companies are one of our top targets and there is no better place than Farnborough to have a captive audience with this many companies."
Besides Sassano, the other members of the delegation are John Hutchinson with Gulf Power Company; Ed Gardner with PowerSouth Corp.; Scott Luth with the Greater Pensacola Area Chamber of Commerce; and Neal Wade with the Bay County Economic Development Alliance.
More than $70 billion in aviation transactions were made at the 2012 Farnborough Airshow, which is held every other year.
The state of Florida has two pavilions at the air show to promote incentives, workforce advantages, tax advantages and other business-friendly programs available to prospective aviation companies.
"Florida's aviation and aerospace industry has a commanding presence at Farnborough this year. We have the largest presence of any state and this is the first year we've had two pavilions," said Florida Secretary of Commerce and Enterprise Florida President and CEO Gray Swoope. "Our exhibit provides a great showcase for our small businesses and partners to promote their products and services. It also affords us the opportunity to share Florida's aviation and aerospace advantages with worldwide leaders of industry and encourage them to look at the state for their next location or expansion opportunity."
With approximately 1,500 exhibiting companies from nearly 50 countries and more than 107,000 trade visitors from all over the world, the Farnborough International Airshow is one of the world's largest exhibitions and air displays.
"Our region and our state will be well-represented," Sassano said. "It's a very competitive environment, but we have a great story to tell with our military-trained workforce, our local and state incentives, our site certification program and other critical business needs."