Florida needs to start growing talent
The recession has drawn new attention to the state's need to refocus on education as a way to attract new businesses.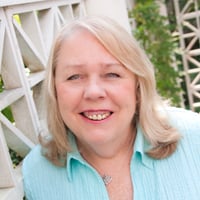 Florida has a great business tax climate, ranking fifth in the nation, according to the Washington-based Tax Foundation. That's good public-relations material for Northwest Florida's economic development quest.
And we're 47th out of 50 states for the amount of money each man, woman and child pays annually in state and local taxes. Does that not sound like nirvana for people (and businesses) looking to relocate here?
But here are some statistics that could cast a pall over the euphoria:
According to the Education Week's "Quality Counts 2009" report, Florida spends just 3.1 percent of its resources on education.
We rank 50th (out of 50 states) in per capita spending on education but 16th in spending on corrections, according to a 2008 report by the National Education Association.
Florida is 43rd in the number of students that graduate from high school, according to Education Week's 2009 report. That means fewer than two out of three students who enter high school actually graduate.
The Pew Center on the States gives Florida a C+ on education opportunities.
Florida lags behind the nation in the number of bachelor's degrees and Ph.D.s in science and engineering its residents earn.
This is sobering information in light of the concerted new push for our children to become the techno-savvy work force of tomorrow, trained to meet the needs of high-tech businesses that our state hopes to lure.
The idea of Florida turning out top-notch talent from a world- class education system isn't new. I remember writing stories about that back when Bob Graham first became governor three decades ago. Each governor afterward kept calling for the same — and stories were written each time, like it was news.
But now there is something new afoot. The Florida Chamber of Commerce, a powerful lobby that represents thousands of businesses across the state, is sending out a clarion call to action. And this time the recession, coupled with the state's high unemployment rate, may actually get people to listen.
"We need to focus on talent. Talent is the new economic development currency around the world. Education is what it's all about," Mark Wilson, Chamber president and CEO, told members at their recent annual meeting.
The message is clear: Companies will go wherever in the world the talent is. Florida needs to start growing that talent. Now.
The Chamber's campaign is coupled with an online Florida Scorecard that will keep track of six drivers of the state's economy — including education. (Check out flfoundation.com.) It also includes a "dashboard" of economic indicators to help you gauge whether things are getting better or worse (fldashboard.com). Warning: Some of the statistics aren't pretty.
The recession has dealt devastating blows to Florida's construction and tourism industries and drawn new attention to the state's need to refocus on education as a way to attract new businesses.
Perhaps State University System Chancellor Frank Brogan said it best: "Education has the opportunity to slingshot us out of the recession. Florida has ridden on the back of agriculture and tourism for too many years. Going into the 21st century, Florida has the opportunity to build a knowledge-based economy."
Of course, as Brogan so aptly points out, that's easy to say, but it's another thing to do.
A true test of Florida's willingness to invest in education will come during the spring legislative session, when state lawmakers will need to cut $2.6 billion in spending. And this year there won't be any federal stimulus money to offset cuts in public schools, community colleges and universities.
But for anyone seeking evidence of education's importance, all it takes is a look at some of Northwest Florida's unemployment numbers. The defense/aerospace clusters that have developed around the region's many military bases stand as a testament to how high-wage, high-tech jobs can moderate an economic downturn.
When Florida's September unemployment rate hit 11 percent, in Bay County — home to Tyndall Air Force Base and Naval Support Activity Panama City — it held steady at 8.9 percent. Walton and Okaloosa counties, home to Eglin Air Force base, posted among the lowest unemployment rates in the state — 6.8 percent for Walton, 7.2 percent for Okaloosa.
Food for thought.