Few Vacancies
Demand for office space remains strong, despite pandemic's impacts on the ways that businesses get their work done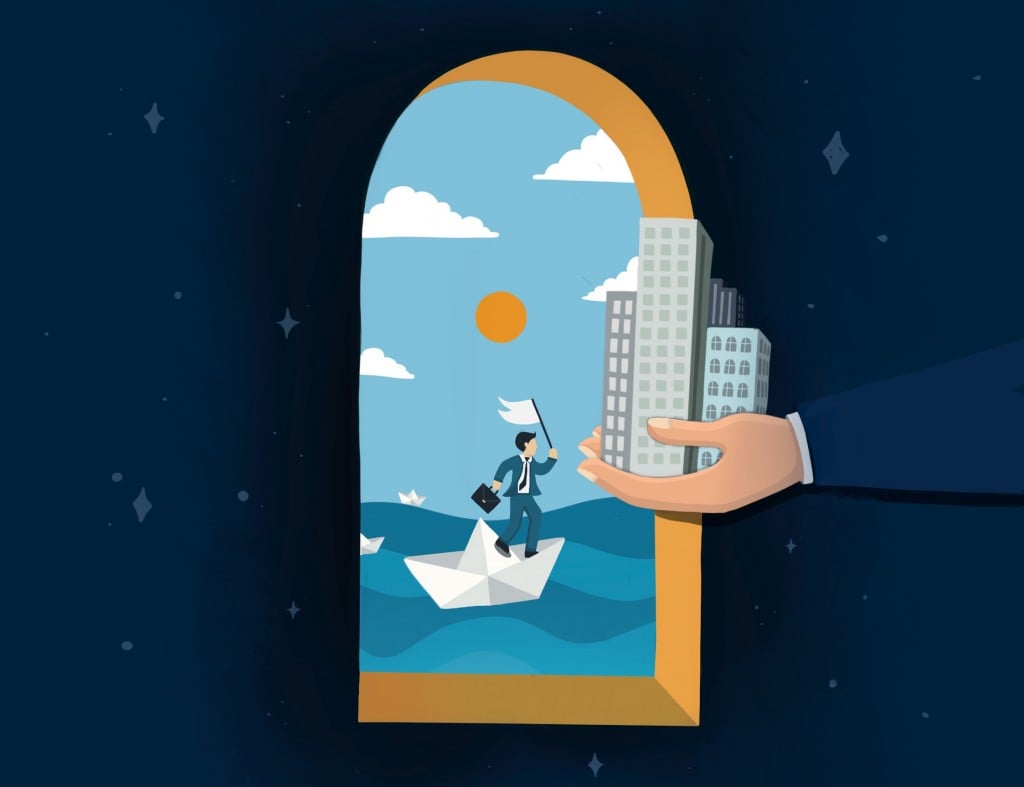 Even as a growing number of people adapted to working from home, Stacy Taylor never once entertained thoughts about a possible demise of the physical workplace.
At least not in his market.
Taylor, who is the president of commercial real estate at Beck Partners, a real estate, property management and insurance firm headquartered in Pensacola, said in September that demand for office space has been so strong that the vacancy rates had reached an all-time low. Pensacola is sitting at 3.3%, and neighboring markets are trending similarly.
"Part of that is attributed to the economy continuing to gain momentum and adding employees, but it's also because there's been very little new construction to offset that number," Taylor said. "That's something you'll find in tertiary markets such as Pensacola or Tallahassee. Less competition and construction means our market grows and expands as the economy does."
According to Beck Partners' third-quarter analytics report, ı30,65ı square feet of office space had been leased in Pensacola since January. Taylor said concerns spawned by the pandemic have waned, and "everybody seems to be back at work and moving in the right direction."
Beck Partners shares One Pensacola Plaza, a multi-story, Class "A" office building, with several other businesses in downtown Pensacola including New York Life Insurance, which went remote at the height of the pandemic. Taylor said New York Life recently returned to its space on the seventh floor and added that Beck Partners just leased 3,000 square feet at One Pensacola Plaza to Aerotek, a staffing and recruiting agency.
"Everyone I spoke to throughout the pandemic was tired of working at home and looking forward to a return to the office," Taylor said. "We had (Microsoft) Teams and Zoom to help ease the transition, but inevitably, you'd have technical issues, and it just wasn't the same as sitting in a room with others. I think that holds true even in larger markets where people may hate their long commute but still want to be around others to collaborate, communicate and live."
Though Taylor and other commercial leasing agents throughout Northwest Florida may not be feeling the pandemic's impact, metropolitan markets surely are. Long-distance commuters and those who have grown accustomed to solitary working environments may not be keen on dealing with traffic, cluttered cubicles and the workplace of yesteryear. Those people, Taylor said, won't be without options in the future.
"One trend I've been watching and paying attention to, especially in larger markets, is that of the satellite office," Taylor said. "I worked for a number of years in Atlanta and have talked to some people up there who have said many companies are opening satellite offices because they've seen that, while their companies were able to function remotely, people missed the human interaction. Versus having 30,000 square feet in midtown, they'll maybe open a couple of ı0,000-square-foot spaces to eliminate that long commute and give people options."
Satellite offices offer other conveniences, such as minimizing workplace distractions with a lower volume of employees and providing more space for projects. And, these cost-effective, smaller leases often lend themselves to the sharing of workspaces among businesses.
Shared office spaces, sometimes called executive suite leases or co-working spaces, aren't going away any time soon and will likely become more prevalent, Taylor said.
"When you're boxed in at home, it's difficult to connect with the outside world, while shared spaces invite collaboration and opportunities," Taylor said. "It's always good to poke your head out to see what others are working on and listen to their ideas."
Beck Partners' sister entity, Bayfront Capital Partners, specializes in entrepreneurial private real estate and oversees a 60,000-square-foot office park in Pensacola. Two buildings are in place for "executive suite leasing" and, as of early September, Bayfront Capital Partners signed two leases that brought them to ı00% occupancy.
Of course, even with increased vaccination rates and the prospective decline of COVID cases, there are those who have swapped stilettos and slacks for fuzzy slippers and PJs and won't ever look back. Luckily for them, many offices are adopting the hybrid work model.
The option affords people and businesses flexibility; some staff may work remotely, while others operate on-site. All staff may report to the office for one portion of the week and stay at home for the other. And, sometimes, it's a combination of the two.
"I think one of the biggest things to come out of all this is we've seen people have the ability to work from home without bending companies out of shape," Taylor said. "Last week, when we received warnings about Hurricane Ida, we told people to just stay at home because the pandemic taught us to use our technology remotely. We knew we could just hop on Teams if anyone needed to communicate.
"But while we don't have to be in an office to do our work, I do think, generally, people want to be here."
As vice president and CFO of OliverSperry Renovation, Todd Sperry's livelihood depends on demand for high-quality office space. He's in the business of optimizing and beautifying workplaces in a market that stretches from Thomasville, Georgia, to Tallahassee to Mexico Beach.
Like Taylor of Beck Partners, Sperry believes that the office has plenty of life left to live.
"There is a lot of work that can be done well from home," he said. "Filling out contracts, responding to email, preparing presentations — all of that can be done in your pajamas."
A healthy work environment, however, is not just about task completion.
"The office is the emotional center of the workforce," Sperry said. "People value connection with their co-workers and with leadership. This emotional side is where you care for the mental health and well-being of your people."
Riley Palmer Construction of Tallahassee attributes roughly 50 percent of its revenue to commercial office space, and like businesses around the world, it sent its staff home in March of last year. President and project manager Sutton Webb said his employees felt the drag of remote work taking its toll.
"We followed protocols and worked from home," said Riley Palmer president and project manager Sutton Webb. "But once things relaxed, everyone came back in. Everyone perked up a little bit more. They wanted to get back to work and see people. I felt like from our perspective, our office staff really longed to be here. Working from home, you lose that personal touch."
Sperry said that following a slowdown in 2020, his pipeline of projects is overflowing today. OliverSperry is turning business away, unable to commit to additional projects until well into 2022.
Riley Palmer Construction is experiencing record profits. No Riley Palmer staff member lost his job due to the pandemic, and the company is looking to grow.
Sperry said that future workplaces will include more sectioned off work areas, advanced ventilation systems and spacious welcome areas.
Sperry agrees with Taylor that co-working spaces will be prevalent.
"Seventy percent of communication isn't about information, it's about how you receive that information," Sperry said. "Tone of voice, gestures, body language or simply making eye contact are all important to accurately portraying ideas, whereas the written word is much more easily misinterpreted."