Entice, Excite and Expand Your Audience
How Rowland Publishing's custom options can elevate your business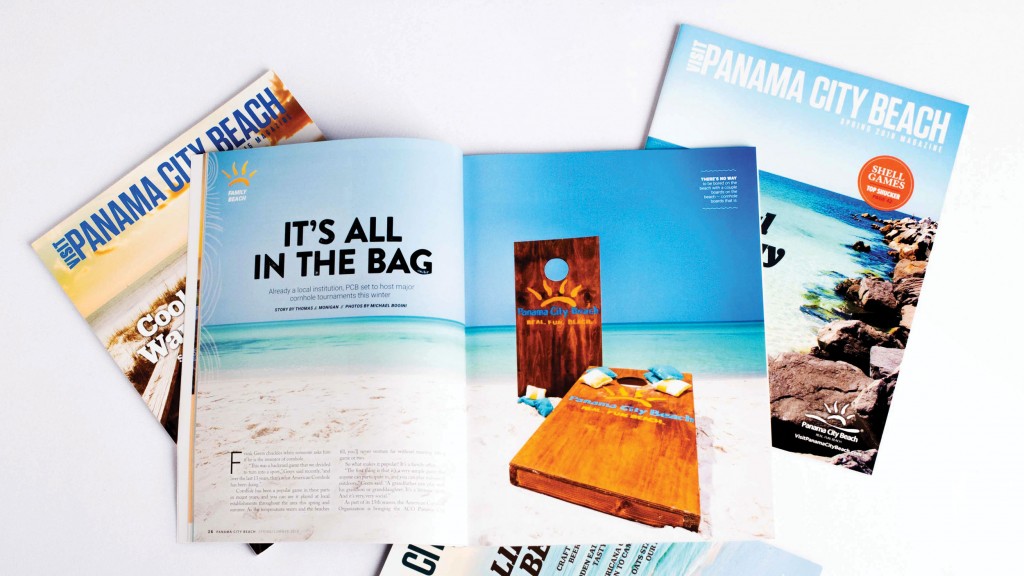 Rowland Publishing has long been a partner in the evolution of the Visitors Guide published by Visit Panama City Beach, the promotional arm of the Panama City Beach Convention & Visitors Bureau.
Today's brilliantly illustrated Visitor's Guide provides an inviting sampler of all that the home of the World's Most Beautiful Beaches offers, from events and attractions to accommodations and day trips and, of course, the glorious white sandy beach itself. RPI has worked with Visit Panama City Beach by generating content for the magazine, selling advertising and serving as a distribution consultant.
Throughout the relationship, RPI has joined in occasional redesigns of the publication to ensure that it remains fresh and consistent with Visit Panama City Beach's latest marketing campaigns. Thousands of people throughout the United States and beyond have used the Visitors Guide to plan some of the most memorable vacations of their lives.
Do you need help with a custom publishing project?
Contact us today to learn how Rowland Publishing can help make your upcoming project a success. For more information, visit RowlandPublishing.com.