Emerald Coast Mixologists Concoct a New Costal Inspired Cocktail
The Emerald Coast inspires friends to create a refreshing new coastal cocktail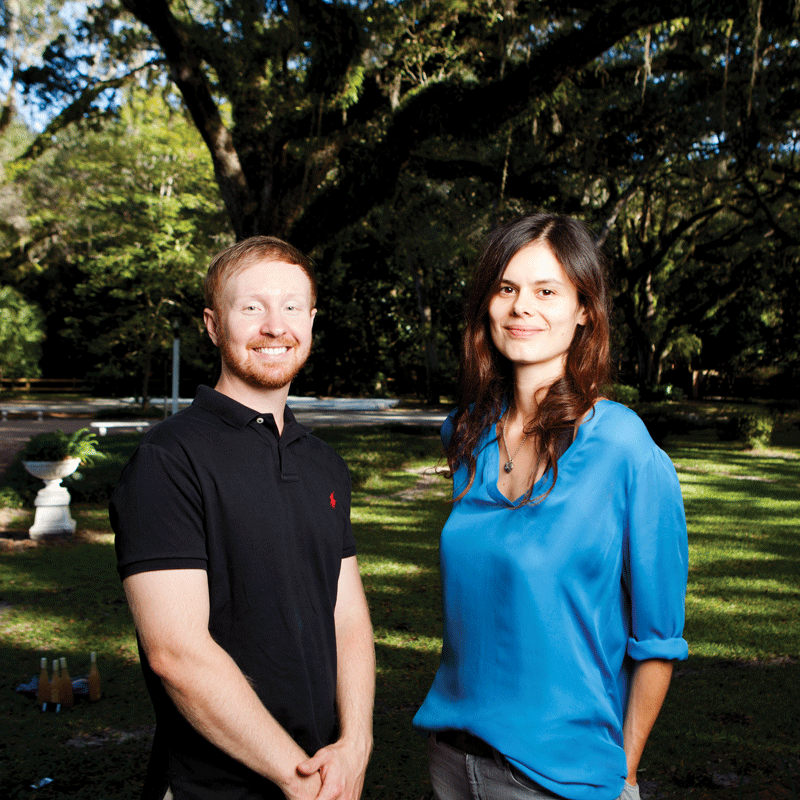 Clink! You're sitting on the beach and toasting to another day of life on the Emerald Coast. But what is it that you're sipping on? It should be an iced down cocktail that represents exactly what living on the Emerald Coast is like, but what drink represents the simple life of living on the coast? Two entrepreneurial Emerald Coast mixologists believe it should be No. 850, a 34 proof spirit that fuses rum with hints of citrus, pineapple and coconut concocted right here.
In 2011, Bess Grasswick of Freeport sat down at the bar where her childhood friend, Ricky Fannin, worked. It was there that the two creative-minded pals in their late twenties decided to become business partners and explore bottling a beachy adult beverage.
The ready-to-drink cocktail concocted by Fannin in his own home was not always named after the Emerald Coast's area code. It was named after its clever creator. Fannin, who while working as a bartender was asked to make a patron a beachy beverage she had never tried before. Impressed with the drink and its creator, she called it "The Ricky" in honor of the barkeep who served her the refreshing, fruit-infused cocktail.
The drink-inventing duo didn't really care to call it "The Ricky," so they looked to their community for inspiration for a new name. With the obvious parallels between the area and their drinkable invention, No. 850 was a keeper.
"We liked the fact that our area is really unique, but it's got these classic elements," said Grasswick.
However the two friends did not just bottle a cocktail. They opened a company, and the company had to be named, too. Grasswick and Fannin wanted another name that represented the area well, so they bounced ideas off each other and their friends. The Chaste Company became a contender, and after a friend made a joke about being chased (because chaste sounds like chased) off the beach, they knew it would be a great name. Chaste is defined as without unnecessary ordination, simple — and Fannin believes that the Emerald Coast is a simple living area.
"It (the name) really does reflect our area," said Fannin.
With support from local retailers, Fannin and Grasswick have expanded No. 850 to stores across North Florida. While they were supported by residents and locals alike, putting a bottle on a shelf was more difficult than they expected.
"It was a process," said Fannin.
It was a process that they couldn't have an ego with. And they have continued to grow their company, but they haven't been able to drink in their success just yet. Fannin still works as a bartender while Grasswick handles the day-to-day operation of the company.
They are focused on growing No. 850 into a staple behind the bar. Fannin and Grasswick made No. 850 a ready-to-drink beverage with the ability to allow bartenders to mix it up and make a number of other drinks with it, including mojitos and bloody beer.
And while there are always challenges in launching your own company, Fannin and Grasswick crack jokes and spend their time enjoying the progress of their dream. Even if it doesn't work out the way they hoped, they chased a dream and will never regret trying.
"We are really thankful for the opportunity that we got to do this," said Fannin.