During economic recovery, it's all about your brand
It is never too late to begin developing and nurturing your brand.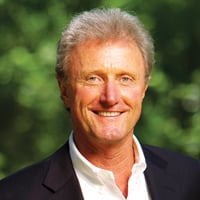 I recently came to the stark realization that I am guilty of not practicing what I have advised others over the past several decades — the value of promoting a corporate brand from the perspective of short- and long-term benefits.
It happened recently during a conversation with Tallahassee-based political consultant Gary Yordon. When I asked his impression of Rowland Publishing and what we do, his first thought was to mention Tallahassee Magazine. After that, he had little concept of all that we do as a regional publishing company.
Sitting at his conference table, I laid out examples of our proprietary magazines — 850, Tallahassee, Emerald Coast and Bay Life. Then I added five resort and visitor publications we produce, along with more than a dozen other titles we publish for the public and private sectors.
Yordon was obviously stunned by the range of our work. Then he admonished me for doing such a poor job of branding my own firm. Based on his reaction, I realized that many other decision-makers in Northwest Florida probably also do not know the depth of the services provided by Rowland Publishing.
Ironically, our sales reps hit the road each day, spreading the word to local businesses about using our publications to promote their brand through advertising. But we have not done a very good job for ourselves.
A majority of our revenue is derived from advertising sales in the business and consumer magazines owned by Rowland Publishing. A significant amount also comes from a host of publication, design and management projects that we produce on contract. This is the side of the business that we haven't done a good job of branding, outside of the small network of professionals we work with on a regular basis.
This fact was further reinforced recently when I left samples of our work with a prospective contract client. When I called to follow up, she told me she is completely satisfied with her printer. We don't print. And this reinforced the fact that we have a brand perception problem.
So I've decided that the time is right for us to embark on a well-orchestrated branding campaign of our own.
Beginning soon in 850 — and in the upcoming issues of our three consumer magazines — Rowland Publishing will embark on an educational and marketing campaign to build an increased awareness of our brand and our ability to produce complex printing and graphic projects that range from annual reports to catalogs to proprietary corporate publications. Look for the launch of our campaign in the next issue (August/September) of 850 and in our other magazine titles.
A company's brand is a critical component of its long-term success, especially as the economy begins to transition out of recession into recovery. Those national businesses that have invested billions to establish well-recognized brands will be the first in line to reap the benefits as we enter more stable financial times. Think about Nike, Mercedes, Apple, McDonald's, Coca-Cola, Southwest Airlines, IBM, Calvin Klein, Google and BMW. On a regional basis, successful branding has been accomplished by Silver Sands, Regions Bank, Hilton Sandestin Beach, Seaside and St. Joe.
Here's a simple analogy that I hope will bring this home to you.
Most people work a lifetime to establish their own personal brand — from the clothes they wear to the neighborhood and house they live in to their clubs and churches and the friends they gravitate toward. Much of what they do is driven by the thought of how they want others to perceive them. The business you own or lead deserves the same amount of thought, care and investment.
The bottom line is this: It's all about creating an image for the product you sell or service you provide and how good you will feel about yourself by investing in it. It all begins and ends with your brand.
This is a good time for you to think about your own company's brand. The 16-county marketplace of Northwest Florida will begin changing dramatically over the next decade. More competition will be arriving, trying to steal your market share. But having an established brand with a loyal following may be the key to maintaining and increasing your share of the market.
It is never too late to begin developing and nurturing your brand. It will be critical to your long-term success and survival.