Dave Hoxeng: High Voltage Entrepreneur
Dave Hoxeng's radio career started off with a crystal radio set.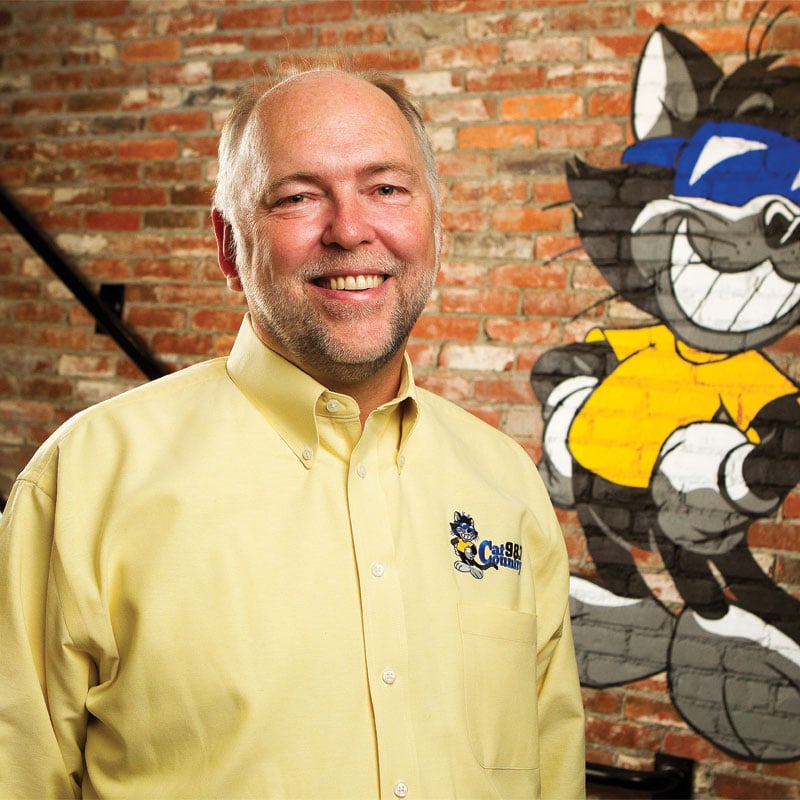 When he was 8 years old, Dave Hoxeng would drift off to sleep listening to his crystal radio set, his dial already set to a lifetime in the radio business.
Hoxeng founded and owns WYCT — Cat Country 98.7, one of the top stations in the Pensacola market. With a signal that can be heard from the Mississippi state line to Destin, Cat Country has won the prestigious Academy of Country Music Station of the Year for a small market three times, taking the top honor in 2006, 2009 and 2011.
"Radio is the opportunity for one personality to communicate with thousands in a very intimate setting," said Hoxeng, who also owns NewsRadio 1620.
It was a long road to get Cat Country on the air, with Hoxeng, 62, first applying for the license in 1987. The competitive process stretched until 2000 and once he secured the license, the next task was starting a radio station from scratch. He and his wife, station General Sales Manager Mary Hoxeng, spent another three years setting up the station, including the construction of a 940-foot tower.
"The radio station is our baby," he said. "To be successful in the radio business, it's all about the people and the team, and we are really blessed to have some great people."
1. First job: When I was 13, our church needed someone to record the church services and take the tape to be played at the local station. I got paid three bucks a Sunday.
2. Favorite vacation spot: Florence, Italy. The first time I was in Italy it struck me that I was walking down streets that were built before America even existed. It has a timeless feel to it, with the mix of old and new city and amazing art.
3. Biggest risk: Starting two radio stations in Pensacola from the ground up.
4. Favorite song: I knew for many years that one day we would turn on our radio transmitter and we would have to play a first song. I decided in 1988 that my first song would be "Dark Side of the Moon" by Pink Floyd. Sonically, it's extremely rich. When we first started to broadcast on Thanksgiving 2003, that was the first song we played, and then we played Christmas music until Christmas Day, when we switched to country.
5. Something people don't know about me: I enjoy digging into the nitty gritty of maintaining the high-voltage electronics we use in radio transmission.
6. Favorite meal: Rare steak at Jackson's Restaurant in Pensacola.
7. I was there at … The Munich Olympics (in 1972) with ABC — I had a side career in college doing television production. I was assigned to swimming. That was the year Mark Spitz won seven gold medals. In 1974, I was hired by Don King to be part of the broadcast team that covered the Rumble in the Jungle (the famed boxing match between Muhammad Ali and George Foreman in Zaire). I took a week of vacation from a new job to do that.
8. Best advice I've received: When you have an important goal, never give up.
9. Favorite sports team: Pensacola Blue Wahoos, of course!
10. Who inspired you? My former boss in San Antonio, WBBH-TV (Fort Myers) owner Bernie Waterman. He believed in putting the audience first by super-serving your community on and off the air.
11. iPhone or Blackberry? Blackberry. I love the new Blackberry Bold.
12. If I could be one television character … It would be Jack Bauer of 24. He never fails.