Tallahassee Office of Economic Vitality Leverages Data Control
Dissemination of information is key to attracting businesses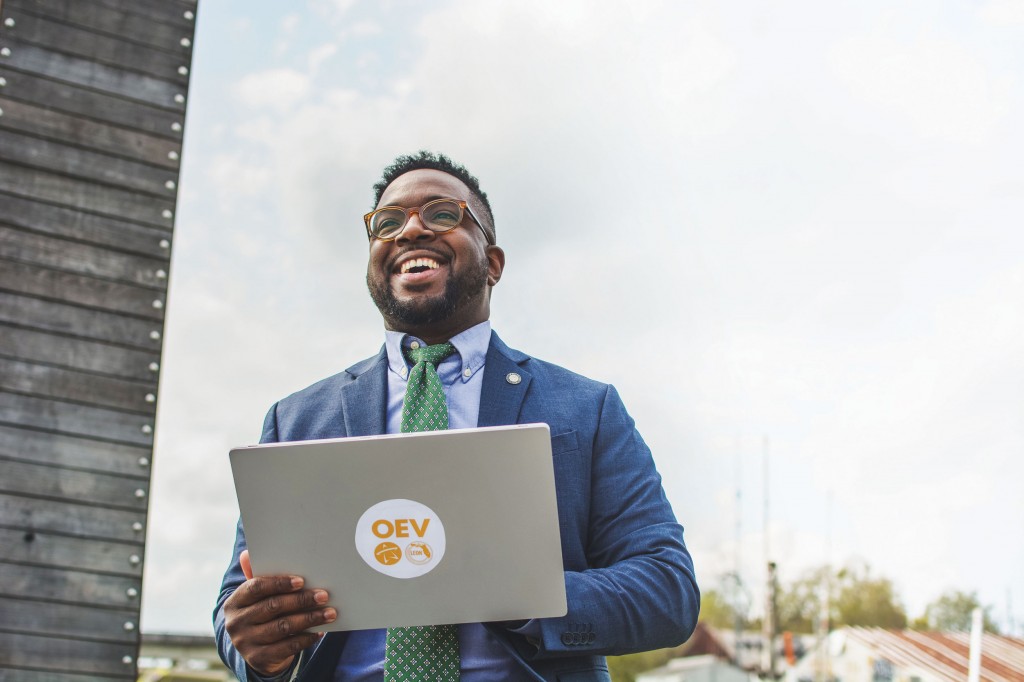 In conversation with real estate brokers, personnel at the Tallahassee-Leon County Office of Economic Vitality became aware of a disturbing reality.
Listed on the real estate platform that forms part of the Enterprise Florida website were properties throughout peninsular Florida and the Panhandle, but none from in or around Tallahassee.
Had there had been an innocent glitch or oversight? Brokers suggested otherwise.
"They told us that they reached out and tried to get their properties on there, but the criteria were too strict and the barrier to entry was too high," said T.J. Lewis, a business development manager with OEV.
OEV contacted Enterprise Florida, the Orlando-based economic development organization for the State of Florida, and had the same experience, according to Lewis. He said that when OEV asked how to go about getting Tallahassee-area properties listed, it was met with a non-answer of an answer.
But OEV wasn't done.
Lewis, himself, brought plenty of knowledge and experience to bear on the problem.
After earning a bachelor's degree in real estate, Lewis went to work for the state Division of Lands in 2007 and moved on to administer the real estate portfolio for the state Department of Highway Safety and Motor Vehicles.
He resigned his state job to run for a seat on the Leon County Commission in 2016, but his bid failed, and he went to work for NAI Talcor, a commercial real estate agency, before resuming state employment as a reviewer of comprehensive plans. In that role, he got to know folks with the Tallahassee-Leon County Planning Department and again departed his state job to work there.
In 2019, Cristina Paredes, the director of OEV, tempted Lewis over to her shop.
Even as Lewis was embarking upon his first state job, he was building a website, urbantallahassee.com, that was devoted to economic development news in Tallahassee. Lewis did so, he said, as a computer hobbyist with a passion for site development.
"I made a reputation for myself through my hobby more than I had with my career," Lewis said.
To overcome the competitive disadvantage that Enterprise Florida had created for Tallahassee, OEV partnered with the company that powered the Enterprise Florida platform and integrated that platform into its own website.
The result?
"We built not only a robust listing service for our own community, but everything that we put on our website also appears on the Enterprise Florida site," Lewis said. "It felt good."
The impact of the workaround was felt almost immediately.
"Within a week, we were getting calls from site selectors looking at Florida," Lewis said, "people whom we had never heard from before."
After OEV launched its real estate platform in January, its leadership team had a meeting with local brokers to deliver good news.
"Now they are able to get their listings onto the Enterprise Florida website through our website, and it's free of charge," said Lewis, noting that the cost to establish an account on a national real estate platform can cost thousands of dollars and that additional charges are assessed on a per-listing basis.
The effort to get Tallahassee represented on the Enterprise Florida site was consistent with Lewis' role as a business development manager at OEV. Among the organization's four industry targets, Lewis concentrates on health care, professional services/IT and applied sciences/innovation. Kevin Gehrke, who also works for OEV in a business development role, focuses on the fourth target: applied sciences/manufacturing. Gehrke migrated south to Florida from Michigan and worked for Danfoss Turbocor before OEV put the arm on him.
Lewis, Gehrke and OEV business intelligence manager Richard Fetchik also work in concentration areas related to employers' needs. Lewis specializes in land, Gehrke focuses on talent and Fetchik on capital.
The talent/labor piece can be a critical one.
"One of the reasons that we don't land some of the industries that we have targeted is because we don't have a skills match," Lewis said. "We have low unemployment, and those who are unemployed do not have experience in manufacturing. We have to start identifying and attracting to our area people who can fill the jobs that our target industries have to offer."
In those regards, Lewis singles out the work of Diverse Computing's Lester Hunt whose initiative, Tallahassee Welcomes U, strives to link university students with tech companies looking to fill jobs in their areas of study.
"He acts as a conduit," Lewis said. "He's a perfect example of what we are trying to do community-wide: attract and retain talent, slow the brain drain."
Too often, Lewis said, university faculty who come from out of the area to teach at FSU or FAMU don't get to know the Tallahassee community and steer job-seeking seniors and graduates to opportunities out of town. The people, he said, who are most likely to remain in jobs in Tallahassee are those with ties to the community.
Lewis emphasizes that OEV is as committed to helping established businesses grow as it is to recruiting new ones to town. It employs a marketing analytics program to the benefit of any business with plans to land or expand in Tallahassee.
The program, Lewis explained, uses data tied to credit card information that is harvested from the "computers we all carry around in our pockets," that is, cellphones.
"There are companies that mine information about your age, social status, your income, where you work," Lewis said. "We can tell a business where its customers are coming from and where they get their information so they can target their marketing efforts using the right media. And we can use that data to help a business — even a small one like a florist or a cigar shop — know where best to locate so that it has the greatest chance of succeeding."
Lewis conceded that the program presents a "creep factor," but "communities are using it and we decided to join them."
Lewis has become involved, too, in enhancing the OEV website — oevforbusiness.org — with the addition of virtual site tours. He noted one that showcases Innovation Park and its business incubator project.
With the pandemic restricting travel, "a lot of site selectors are having to shortlist possibilities without making visits," Lewis said.
Lewis intends that the OEV be the first point of contact for companies considering Tallahassee and said that with few exceptions, it is.
"If we are not the first, then companies are probably making contact with city or county leaders who refer them to us," Lewis said. "Rarely does a business opening happen that we hadn't heard was coming." λ