COVIDwear Project Creates Unity, Causes Smiles
Photography couple, the Workmans, capture quarantine style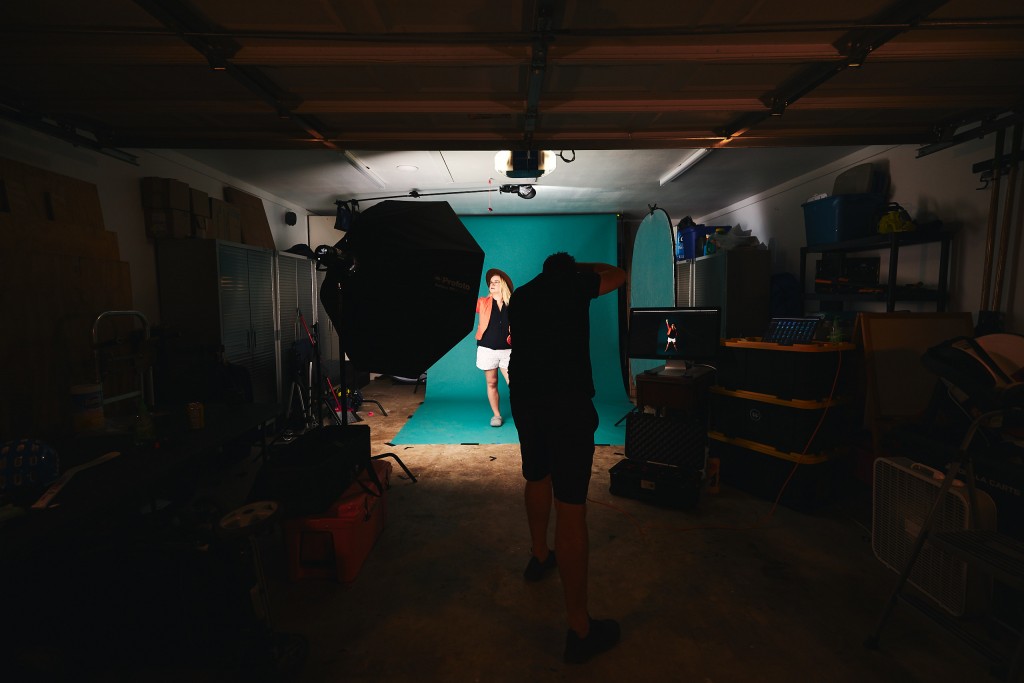 Alex Workman and wife Chelsea were in their backyard playing with their two young sons and laughing at their youngest's outfit choice, rainboots and a diaper, when suddenly an idea struck. 
On social media, Alex had seen many people posting about how their business attire had shifted during COVID-19 to business on top and quarantine on bottom. The Workmans set out to capture these strange and uniting moments where business professionals in a variety of fields are merging corporate and casual. 
The Workmans, who are commercial photographers, launched COVIDwear, a website and social media accounts that features photographs of Tallahassee professionals donning their work wear on top and loungewear on bottom. 
Leon County Commissioner Kristen Dozier poses with a perfectly pressed blazer on top and pajamas pants and slippers on bottom, and she's amongst many others that pair button down and blazers with yoga pants and athletic shorts.
"For the first month of being at home, I had been in a bit of creative slump with not being able to leave the house and capture photos of people," said Alex. "I had been racking my brain for ways to put smiles on people's faces during this difficult time without being disrespectful to those who put their lives on the line. This idea came to me and was the perfect way of uniting people and highlighting that we are all in this together." 
In pursuing this project, the Workmans wanted to ensure safety first. They set up a photo studio in their garage and invited professionals one at a time to be photographed. Hand sanitizer, wipes, gloves and masks were available for use. 
As photographers, the hardest part was not being able to get close to their subjects, to help them or coach them through the shots. Instead, Alex set up a large monitor so that the subjects could see their photos being taken and Alex could instruct them from a distance. 
Each day, the Workman's post a photo that is bright, whimsical and reflective of the subject's personality. Each caption includes a fun Q&A that shares a bit about the professional's experience with working from home. 
The hope is that each day, these photos will cause people to laugh, smile and feel connected. Alex also hopes that this project might spur creativity in others. 
"We know in this season there are a lot of mental health dilemmas as a result of being alone," said Alex. "If we can use creativity to help people feel closer together we are doing our small part to help."
The mission is to be able to document this time and reflect on the fact that we experienced it together, and to one day celebrate when COVID-wear is no longer needed.
Visit covidwear.co or follow on Instagram @covidwear.co.