Courting the Choosy
Targeted approach may yield responsible growth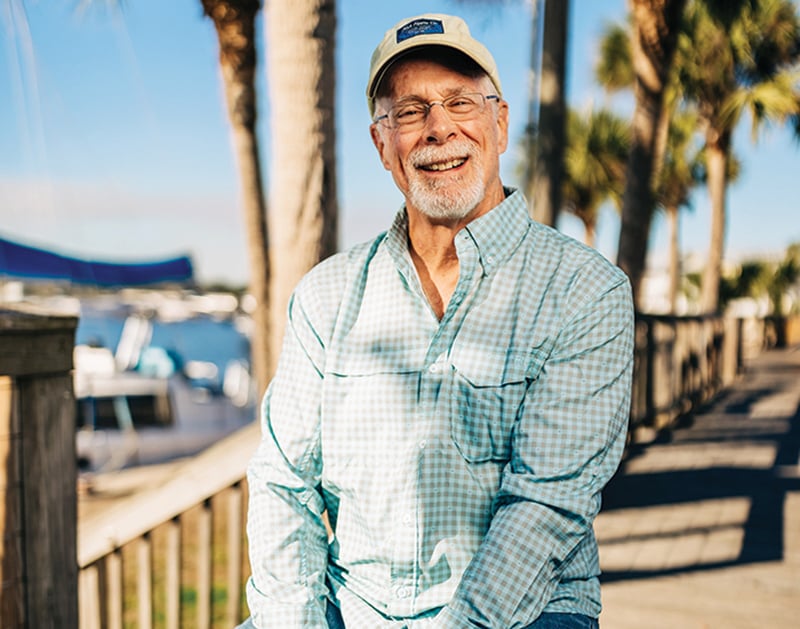 Choose Tallahassee, a nonprofit established in 2011 to promote Florida's capital city as a great place to live, work, play and learn, was in a good position to respond to a trend that was made unmistakable by the COVID-19 pandemic and is dramatically affecting intranational migration.
People, in choosing where to live, are putting place ahead of workplace to an unprecedented extent. Various drivers are intensifying this trend. People want to live in a place where they can feel safe. They gravitate toward places where the climate is mild, housing is affordable, taxation is relatively unoppressive and where recreational and cultural opportunities abound.
A place like Tallahassee. A place like North Florida.
Choose Tallahassee began by targeting retirees. Research demonstrated that the city offers many of the features that retirees most value in a community. The all-volunteer organization then set about touting Tallahassee's assets and attractive qualities.
The developing nonprofit enjoyed an adolescent growth spurt with the hiring of Gregg Patterson as executive director in 2018. Patterson immediately launched a highly successful fundraising campaign that enabled Choose Tallahassee to hire a marketing agency, Blaze Digital Services, that redesigned its website and provided for leads capture.
About the same time, Choose Tallahassee chose to incorporate as a 501(c)(3), and it began  to hear from entities including Florida State University and Tallahassee Memorial HealthCare, who petitioned the organization to expand its focus.
FSU was seeking a competitive advantage in recruiting faculty.
TMH needed doctors capable of going to work in a state-of-the art surgical center.
The members of both sought-after groups had this in common: They could choose to live in any one of lots of places. Might Choose Tallahassee begin to target working professionals in addition to people departing the workforce?
It could, and it has. For years, it had been in the business of selling people on Tallahassee as a place to live. Now, it needed only to multiply and tailor its appeals.
The Choose Tallahassee website — ChooseTallahassee.com — now provides links to five relocation guides, each directed to a different population segment: retirees, young professionals, working (career) professionals, entrepreneurs/business owners and incoming college students.
That a single city might strongly appeal to all five groups is in itself a testament to its vitality. I grew up in Minneapolis, a city with a similar broad-spectrum appeal, but, man, it can get cold up there.
Success in business almost always involves distinguishing one's enterprise in positive ways from its competition so that it can proffer a unique selling proposition. Patterson said he believes Tallahassee is in that position.
He believes Tallahassee has the "secret sauce," and he is hopeful that the city will not neglect two important ingredients in that recipe.
One, for Patterson, is a commitment to diversity. He intends that Tallahassee be a place where anyone, no matter his background or current station in life, can come to live well and live better. Choose Tallahassee, to its credit, maintains a diversity committee. 
Secondly, Patterson emphasized, maintaining an outstanding quality of life means ensuring that infrastructure anticipates needs versus running to catch up to meet them.
Work to add traffic lanes to an area of insufferable congestion results throughout the project period in a worsening of congestion. The six-laning of U.S. 98 in Destin disrupted commerce for years, and Panama City Beach is about to undergo a like project.
In Walton County, a referendum to pass a 1-cent infrastructure sale to provide funding for projects to address "mobility issues" failed in November by 40 points.
Tallahassee is in a better place.
In November 1989, Tallahassee and Leon County voters approved a local-option 1-cent sales tax to provide funding for transportation projects, law-enforcement facility improvements, economic development activities and … stadium upgrades? Well, the latter is another matter. Extended twice, the tax will remain in place through at least Dec. 31, 2039.
Because it can be used to leverage matching funds, the tax is a doubly powerful instrument, one that can be used to keep infrastructure current, as Patterson suggests.
Inherent in Patterson's remarks is the realization that Tallahassee and the 850 region will need to work to ensure that growth remains a good problem to have.
Drive carefully, 
Steve Bornhoft, Editor, 850 Magazine
sbornhoft@rowlandpublishing.com
---