Concede the Inevitable
Prepare for storms before the wind blows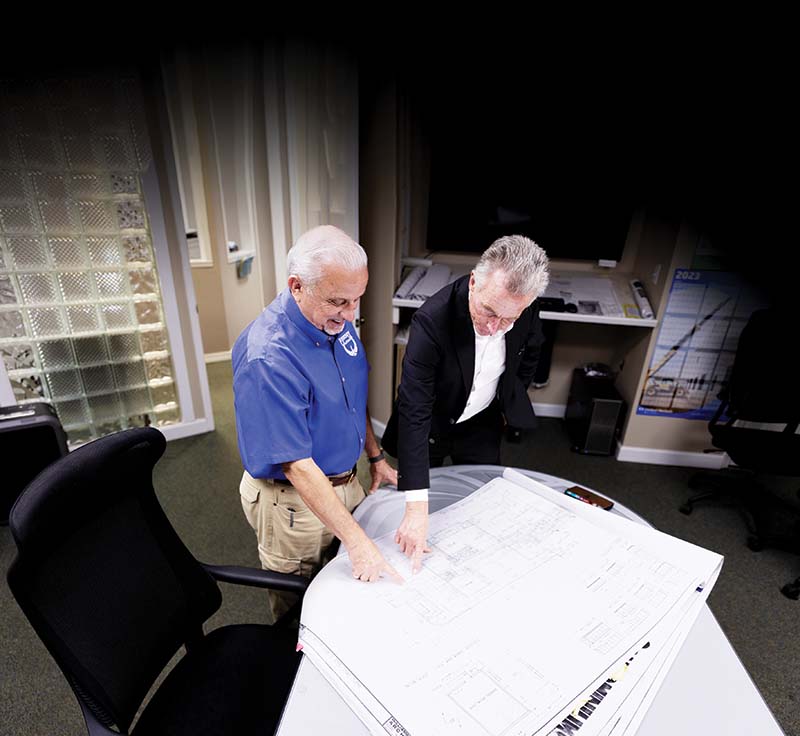 When Hurricane Sally slammed into the Gulf Coast on Sept. 16, 2020, as a strong Category 2 hurricane with maximum sustained winds of 105 miles per hour, most storm veterans in the affected area assumed the blow would be relatively manageable.
It was sure to be less devastating than Hurricane Michael, which had roared ashore at Mexico Beach two years earlier as a Category 5 event. But for many property owners in Sally's impact area, the storm would prove to be more consequential than they anticipated.
Sally was blamed for three deaths. First its outer bands and then prolonged hurricane conditions with powerful wind gusts damaged roofs, destroyed docks, left yachts and other vessels stranded on shore and felled trees. A major bridge was out.
By the time Sally blew out of town, water and power were off for residents in Pensacola Beach. Many roads were closed. Flooded properties included the Portofino Island Resort. Its parking area was underwater, and its five condominium towers looked strangely like vertical islands.
The property owners in the best position to deal with Sally's effects were those who had planned for such an eventuality.
For more than 34 years, attorney Ed Fleming, the founding partner in the Pensacola law firm, McDonald Fleming, has witnessed hurricanes and their effects. He helps people partner with contractors and deal with insurance companies. And he consistently recommends that people establish a disaster-recovery team before a storm hits.
That team, he said, should include vetted general contractors, insurance agents, an experienced construction and first-party insurance attorney, and a homeowners association manager.
Fleming was part of the team that aided Portofino Island Resort's recovery following Sally, a process that involved water mitigation, building restoration and the filing of insurance claims. Fleming helped unit owners get back in their homes, secured a contract with a commercial contractor and won a big appraisal award for Portofino Island Resort from its insurance company for damages exceeding $180 million.
Phoenix Coatings in Pensacola was the contractor that oversaw emergency dry-out work and the restoration of water-damaged interiors at 765 units — work that was accomplished in three months.
George and Louise Atchison, owners of Phoenix Coatings, lead the company's structural restoration efforts.
"We had 250 people on Portofino, including subcontractors," George Atchison said. "It is important for people to deal with businesses they know. Don't deal with the storm chasers who are in Texas this week, Florida the next, people who do not have a commitment to your community. We do; locals do. If a hurricane hits South Carolina, storm chasers are going to head there. Locals are not going to leave. Deal local."
"We know there are going to be hurricanes in Florida," Fleming said. "Get your legal and construction team on board before the storm hits."
He said the conduct of insurance companies has changed since Michael.
"The adjustors once showed up en masse to assess damage and write checks. They are not doing that now. I think it's more profitable for insurance companies to instead say, 'No, no, no.'"
Fleming recommends that owners of single-family homes establish a relationship with a general contractor and a roofer.
"It is critical to have a roofer on board," he said. "If a roof fails, you need to stop the water damage fast."
"Pick a local attorney and contractor who have availability," Atchison said. "Have a relationship with those you can count on to be there. Under no circumstances use a public adjuster. They cannot litigate; an attorney can do more. The insurance company is going to deny, deny, deny."
---
Past Projects
Storm recovery work completed by Phoenix Coatings has addressed both building exteriors and interiors.
Eden Condominiums 16281 Perdido Key Drive, Pensacola
Work Completed:
Exterior restoration and dry-out following Hurricane Sally
Moonspinner Condominiums
4425 Thomas Drive, Panama City Beach
Work Completed:
Exterior restoration and wall reconstruction following Hurricane Michael
Tristan Towers
1200 Fort Pickens Road, Pensacola Beach
Work Completed:
Exterior restoration and wall reconstruction following Hurricane Sally