Commercial Properties Are Once Again Attracting New Investors
An Update on Real Estate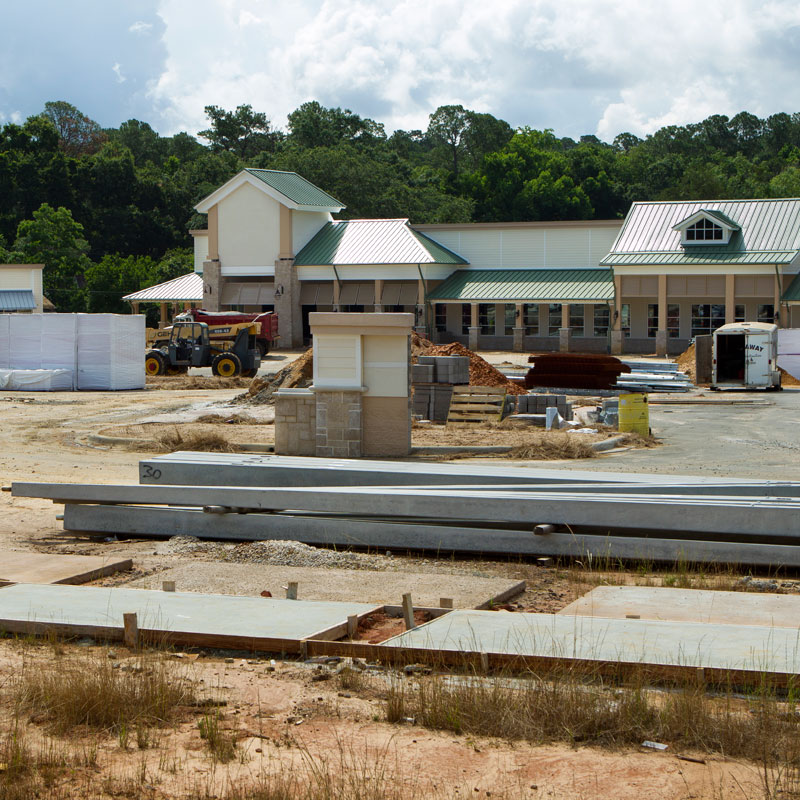 Talk to one of Tallahassee's commercial real estate gurus, and you're certain to hear reassuring turns of phrase like "stability" and "consistency," generally followed by a short yet telling sigh of relief.
Following the 2007 rupture of the housing bubble, a stable commercial real estate market was a luxury Tallahassee and its surrounding areas simply did not possess. Today, things are beginning to bounce back to a shadow of the market's former glory, and for those in the real estate business, the current respite is much appreciated.
But according to Clay Ketcham, owner of Ketcham Appraisal Group Inc. and a Tallahassee native, there's nothing wrong with encouraging the slow-and-steady approach to winning this race — at least for the time being.
"All in all I think the decline in values have stopped — that's a good thing, that's a positive thing," assured Ketcham. "We haven't seen any increases in value. It's pretty much stable right now. From the commercial aspect, if we can get a stabilized market to develop, I think that overall no one could ask for anything better."
Though many are still reserved in endorsing an overtly optimistic future for commercial real estate in Florida's capital city, others believe that as a number of Tallahassee's retail and commercially based neighborhoods continue to maintain a healthy level of expansion, the best may still be yet to come.
Midtown, the budding commercial and hospitality haven nestled between Tallahassee's downtown and Interstate 10, has managed to develop an outstanding track record in recent years for enticing upscale local and national vendors alike. The Gaines Street District, CollegeTown, SouthWood and the Market District have also seen a spurt in expansion efforts as of late.
For Ed Murray, director, president, broker and founder of Tallahassee-based NAI TALCOR and chair of the Chamber of Commerce, the success of Midtown and places like it means that growth in Tallahassee is not only possible, but probable.
Murray and his team have handled many of the high profile real estate transactions that characterized 2013, including CollegeTown and Miracle Plaza off of Thomasville Road where Whole Foods is located, as well as the Gateway Center at the intersection of Monroe and Tennessee, which is scheduled for completion in early 2014. For Murray, the surge in commercial real estate speaks volumes about not only Tallahassee's economic future but also its cultural potential.
"It shows we're healthy, and it shows that this is a place that people want to live," said Murray. "I also think it shows that the next three to five to 10 years here are going to be just fantastic."
In other words, the horizon is bright.
"2014 is looking good," continued Murray. "There aren't necessarily as many high profile projects on the books, but there's still a lot of projects out there."
According to Murray, success in one branch of the real estate market often translates into anther, so it's not surprising that Tallahassee's residential arena is also experiencing a substantial increase in activity.
"Retail wants to see a relatively healthy residential market," explained Murray. "If residential is flat, retail is not as excited. They're tied in."
In 2013, the Tallahassee Board of Realtors reported having multiple successful months. From September of 2012 to September of 2013, the number of sales jumped by 19.8 percent in Leon County. During that same time, the average sale price rose by 8.5 percent to $189,000.
For Steven Louchheim, executive director of the TBR, those numbers can only mean one thing: progress.
"Every month has [consecutively] been the best month since 2007, 2008," explained Louchheim of Tallahassee's residential real estate.
Both the residential and commercial markets are only as productive as the economy that funds them. For Floridians and venture capitalists looking to invest, Louchheim said a secure economic climate is the decisive factor in allocating funds.
"In Florida, especially, you [now] have a much better job market, everything starts with that," emphasized Louchheim. "Everything starts with the economics."