CHP Extends Copay Waiver for Telehealth Visits through the Upcoming Influenza Season
Move pleases the Florida Medical Association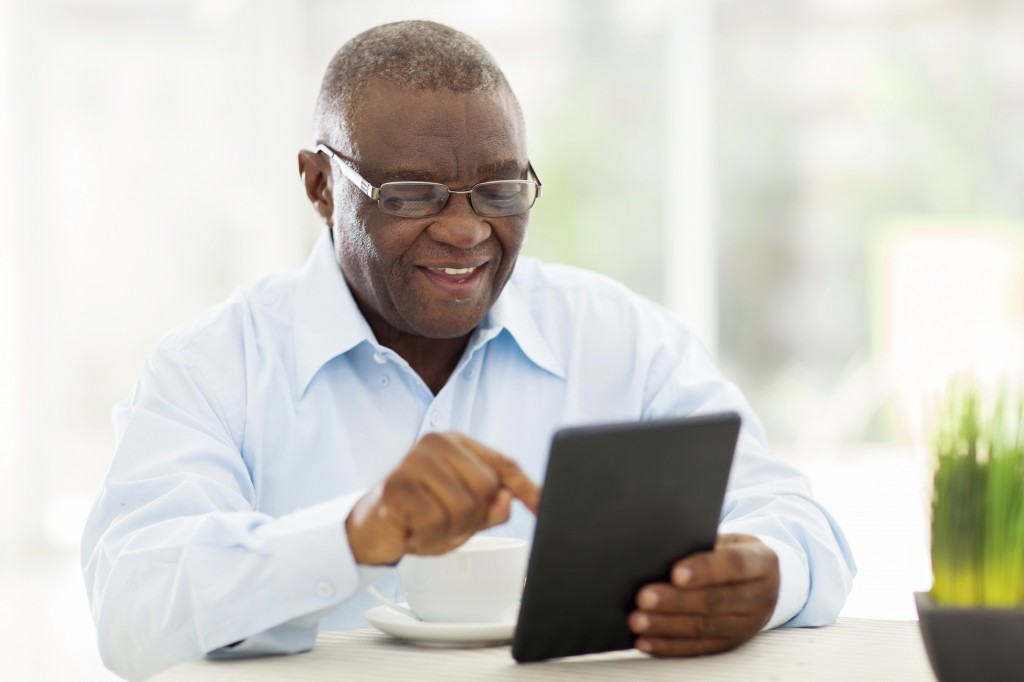 Capital Health Plan (CHP) has announced that it is extending a copay waiver for care provided virtually through telehealth to make health care more accessible and affordable to members. The waiver, which began when the COVID-19 pandemic took hold, will be extended through March 31, 2021, to offer the service through the flu season.
"The COVID-19 pandemic has caused many of my older patients to delay in-person doctor visits. Telehealth provides a great option for them to stay connected with us and bridge the gaps before they feel comfortable coming in-person again," said Dr. Amy Neal, a family medicine physician and associate medical director at CHP. "This is likely going to be a challenging flu season, so I encourage members to get their flu shot and stay in touch with their physician."
Dr. Lynn Jones, an internal medicine physician and associate medical director who oversees the Nancy Van Vessem, M.D., Center for Healthy Aging, said that utilization of telehealth services by patients figures to help relieve the strain on resources that could result from a flu season/COVID-19 double whammy.
"The shot may not prevent you from contracting the flu, but if you do get the shot, you are likely not to get as sick and it may eliminate the need for hospitalization," Jones said. 
The copay waiver will continue for CHP members when they log on and use telehealth services for virtual appointments with their doctors, CHP Urgent Care or through CHP's contracted telehealth provider, Amwell. Telehealth enables members to utilize online services and avoid unnecessary in-person contact, which is especially important during flu season amid the continuing COVID-19 pandemic.
Telehealth cannot always replace an in-person visit with a physician, but its utility is considerable. It is useful, Jones said, in connection with hypertension, diabetes, musculoskeletal pain, skin infections, mental health issues and even concerns about COVID-19.    
"Having access to a physician is essential during this unprecedented time, especially for our growing Medicare population," Jones said. "It is important that the treatment of chronic conditions, cancer screenings, and immunizations is not delayed due to the pandemic. Telehealth virtual appointments are a great way for seniors to stay in contact with their physician regularly even when they may not feel safe to come into the office." 
"All of us in the medical community are pleased to see Capital Health Plan take a leadership role during this difficult time to ensure the health and well-being of the community by being one of the first in Florida to extend this service at no cost," said Tim Stapleton, chief executive officer of the Florida Medical Association.  
CHP members can access telehealth by contacting their own personal physician to see if they offer the service or by downloading the telehealth app, "Amwell: Doctor Visits 24/7."
"Telehealth is the wave of the future for both safety and convenience. It is also proving to be both effective and popular — so far this year, we have had more than 88,000 patient visits through the telehealth system," said Dr. Adekunle F. Omotayo, internal medicine physician and medical director at CHP. "It creates a new way for us to provide our patients quality care from the comfort of their homes."
Jones said she has been impressed by how readily patients have adopted telehealth as an option, including seniors in their 90s.
In its 38 years, CHP has grown to serve over 132,000 members in the Florida Panhandle and has an extensive physician network that includes three exclusive CHP health centers that provide preventive, primary, and specialty care services.
Its Nancy Van Vessem, M.D., Center for Healthy Aging, located in the new Metropolitan Health Center at 1264 Metropolitan Boulevard in northeast Tallahassee, represents CHP's commitment to serving seniors as an "Age-Friendly Health System," a national recognition awarded by the Institute for Healthcare Improvement.
The center, Jones said, adheres to an evidence-based paradigm of care focused in four areas referred to as the Four M's:
What Matters: Knowing and meeting older adults' health and quality-of-life goals and tailoring care to the individual.

Medication: Choosing medications, when needed, that minimize negative impacts across settings of care and do not interfere with quality-of-life goals.

Mentation: Using mental activity to prevent, identify, treat and manage dementia, depression and delirium.

Mobility: Ensuring that older adults move about safely in order to maintain function and achieve goals.
The center, effectively operating as a medical resource center, provides physical therapy, laboratory services, primary care, X-rays and more. Personnel include a social worker and a geriatrician.
More information about telehealth is available at capitalhealth.com/amwell-telehealth.