Big Things Are on Tallahassee's Horizon
Real Estate Resurgence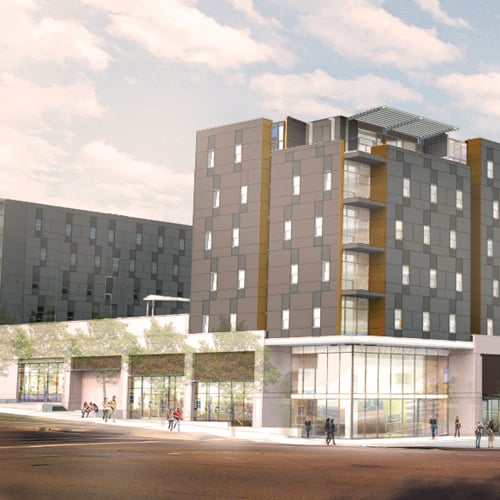 When Tallahassee's real estate agents and commercial brokers are hustling, the rest of the city can rest assured, big things are on the horizon.
According to Ed Murray, founder of NAI TALCOR, it's only a matter of time before flux in the real estate world reaches the rest of the city's professional sectors.
"My advisors and brokers over here are already lining up work for next year," explained Murray in late 2014. "Phones are ringing. We're incredibly busy. We're usually at the front end. When we're busy, there are usually good things that will come behind us. We'll lead the way, then there'll be engineers, then architects, then builders and developers. And then, doors open."
And when that happens, job creation, as well as overall economic growth for the region, is never too far behind.
Comparing Income and Housing Costs
Leon County's Median Family Income Estimate — 2014
Tallahassee: $64,800
Florida: $56,100
Leon County July 2014 Median Home Price:
$182,000
Source U.S. Department of Housing and Urban Development
For 2015, Tallahassee's commercial market is set up for another year characterized by expansion and new infrastructure. The continued development of Tallahassee's CollegeTown district is certain, with new boutique businesses and loft-inspired student living complexes, as well as luxury alumni condominiums, maintaining their momentum.
Fascination with and investments in the city's up-and-coming Midtown area are also expected to continue. The recent addition of hospitality, service providers and rental space will make the pending completion of new residential options within Midtown — such as two separate communities developed by The Naumann Group, Windsor Trace and the Brownstones at Midtown — all the more exciting for current and future residents.
Tallahassee Mall, located on North Monroe St., is undergoing an entire renovation highlighting fresh retail and rental opportunities that are set to be unveiled later this spring. Referred to by local real estate gurus as Tallahassee's next great frontier for commercial space, experts are advising would-be investors to stay tuned-in to this budding area.
Overall, a healthy dose of cautious enthusiasm is the tone of Tallahassee's real estate market. Even office space — generally the last thing in a recovering market to sell — is beginning to move.
"It's gotten much, much better in the last couple of years," emphasized Murray, on Tallahassee's current real estate climate. "Right now it's very good."