Architecture in the Family
After over 50 years and more than 1,000 projects, Donofro Architects is still changing the face of Marianna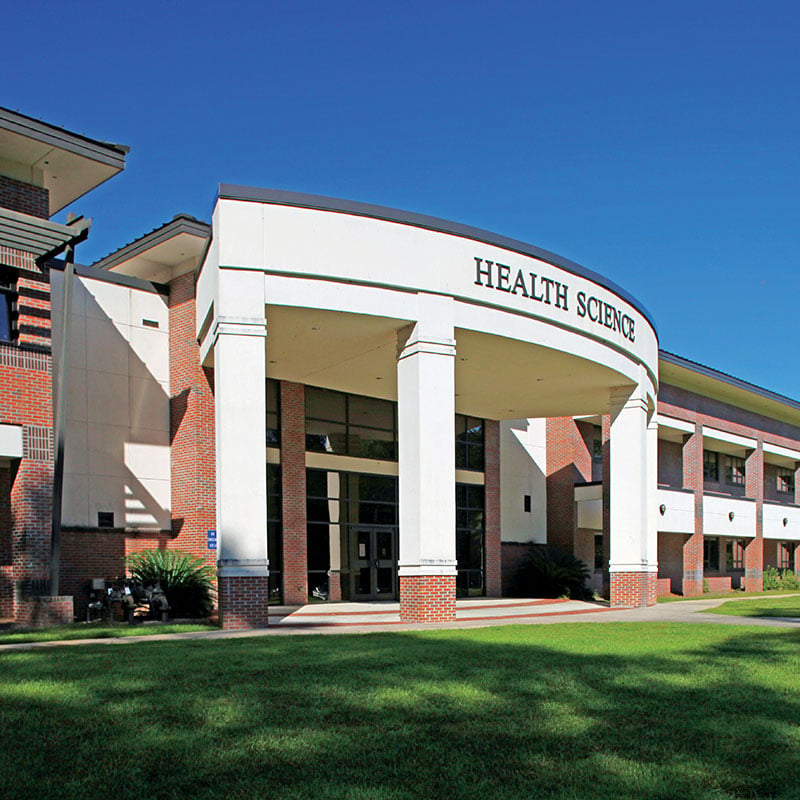 In recent decades, multi-generational local businesses have become increasingly rare. But at Donofro Architects, it's all about staying small and keeping close contact — with the community and each other.
Donofro Architects has been a Marianna fixture since 1963, when Paul A. Donofro moved to the area to be closer to his brother, Joseph (also an architect), in Alabama. Their family was originally from Buffalo, New York, but the chance to be near his brother — and the potential he saw in the area — attracted Donofro, now 84. His sons Paul and Sean Donofro work with him at the firm, which they renamed Donofro Architects when ownership transferred to Paul Jr. They've kept the business small and, more importantly, kept it in the family. Now, with Paul Jr.'s son Christopher studying architecture at Florida A&M University, the business might have yet another generation lined up.
Paul Donofro Sr. was in the U.S. Army before relocating to Florida for school, studying architecture at the University of Florida. After graduation, he relocated to Marianna. His brother, Joseph, was already practicing architecture out of Dothan, Alabama. Joseph has since passed away, but his son, Joe Jr., now runs the Alabama business. Similarly, Paul Jr. followed in his father's footsteps and studied to be an architect. His interest was cultivated after years of going to job sites with his father and working at the firm.
"I wasn't sure if I wanted to go into construction or architecture," Paul Donofro Jr. reflected. "But growing up, I worked in (my father's) office from the time I was probably in seventh or eighth grade doing blueprinting … I remember we had an old blueprint machine that ran off of ammonia in the old office. I had to stay back there for hours and hours running prints one at a time, and the ammonia fumes were very strong."
In 10th grade, Donofro recalls he designed and developed his first set of plans for a geography teacher. That building is still up today.
Like his father, Donofro also attended the University of Florida — after which he moved straight to Marianna, where he's since taken over the firm his father started.
"When I finished school, I elected to come back and go to work directly for my father," Donofro said. "We've only been in two locations. When we first opened up, we rented space in an old two-story building right downtown. And in, I want to say it was late 1979, he purchased an old house that he retrofitted and converted into an office …We've been in this location ever since."
The firm mostly does commercial work and specializes in educational facilities. In addition to a lot of public school projects, the firm has worked with Chipola College, designing its health sciences building, a $3 million project with three stories that now houses the college's nursing programs. There has also been renovation and augmentation of local church buildings, and Donofro served as the architects for the Farmer's Market Pavilion.
Since its start back in the '60s, the firm has done close to 1,000 projects in the Marianna area. Donofro explained that the firm has stayed small and kept its operating radius similarly limited to focus on close communication throughout an architectural project. Especially since the firm does a great deal of restoration and alteration — jobs that require extensive, frequent communication — Donofro said the proximity is important.
"It's easy for me to just walk a block and be at the construction site to help resolve any issue that might come up in a very timely manner, and that's important," Donofro said. "Not only to the owners, but to the contractors and subcontractors, because they like to keep things moving as well."
For as long as they've lived in Marianna, the Donofros have seen its potential. Their careers and public lives have been motivated by helping make the community better. Paul Sr. served for a long time on Marianna's planning and zoning board, including a stint as board chairman. Paul Jr. served as a city commissioner for 24 years and as mayor of Marianna. He was also involved in the inception of the Main Street Board of Directors, whose mission was to beautify and revitalize Marianna's downtown area.
"I'm very proud of the fact I was able to serve the community in that capacity," Donofro said, adding later, "It's great to ride around and know that we've had such an impact on the built environment in Jackson County."
One project he's most proud of was recently completed for Mowrey Elevator. It's a three-story, contemporary office building. What makes it special? It was an addition to a building his father designed back in the 1970s.
"I've got pictures of it hanging on my wall," Donofro said. "Two of them."