A New Health Insurance Era
What Small Businesses Need to Know About The Affordable Care Act As Deadlines Loom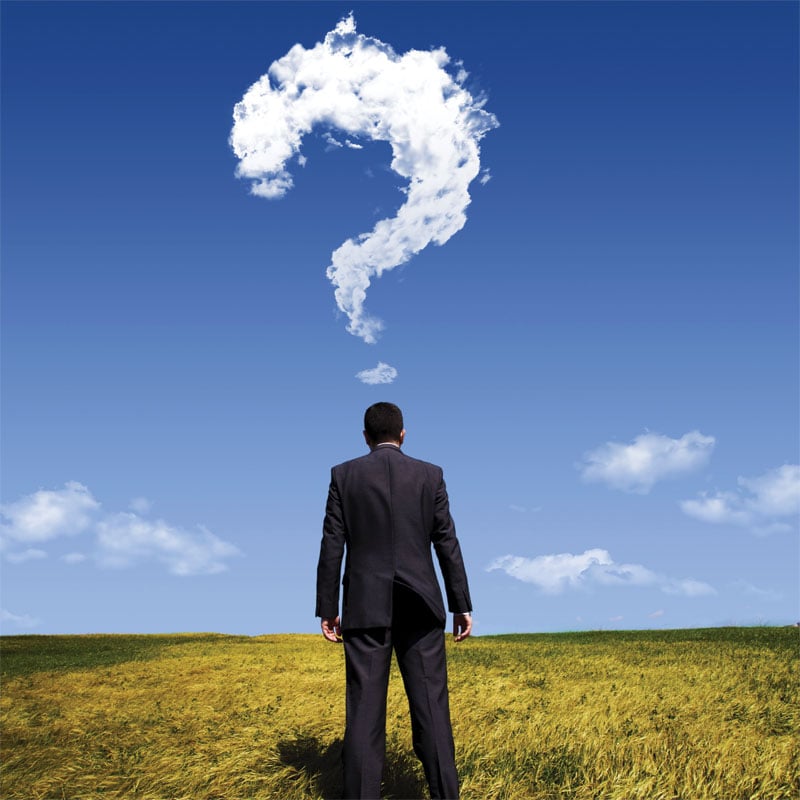 The Affordable Care Act (ACA) will change the way small businesses and their employees purchase and manage health insurance. Dramatic changes to a complex and personal product such as health insurance present challenges and opportunities for those affected. Implementation of the ACA will affect everyone to some degree. Thus, we need to move expeditiously to ensure that accurate information is communicated to business owners and employee families so that Northwest Florida can make a smooth transition into the new health insurance era.
Our region of Florida includes thousands of small businesses that employ thousands of people. This is the foundation of our economy. Both employers and employees will have to make decisions about how to conform to the new law while keeping their best interests in perspective. The following information will be useful to help businesses and employees begin planning now for the implementation of the health insurance law, and help them understand how it will change the way employee health plans are purchased and managed in 2014 and beyond.
The new health insurance law includes a number of provisions that reform the insurance marketplace and encourage small businesses, defined as those with 50 or fewer full-time employees, to offer their staff health insurance. Effective Jan. 1, 2015, businesses with 51 or more full-time employees will be required to provide insurance coverage, or face a tax penalty.
Essential small business health benefit standards under the Affordable Care Act include:
Ambulatory patient services, such as doctor's visits and outpatient services

Emergency services

Hospitalization

Maternity and newborn care

Mental health and substance use disorder services, including behavioral health treatment

Prescription drugs

Rehabilitative and habilitative services and devices

Laboratory services

Preventive and wellness services and chronic disease management

Pediatric services, including oral and vision care
Health plans offered by companies must meet the essential benefit standards, unless the plans are "grandfathered." Businesses with grandfathered plans are those that offered health benefits to their employees before March 23, 2010, the date the new health reform law was enacted by Congress. They are subject to some of the new rules but exempt from others. For example, in September 2010 grandfathered plans were required to eliminate any lifetime limits on coverage; if the plan provided dependent coverage, that coverage was extended to adult children up to age 26, in addition to several other requirements.
However, grandfathered plans will not be required to alter their benefits to meet the new essential benefit standards in 2015. In order to maintain grandfathered status, a plan cannot reduce or eliminate benefits to treat particular conditions, increase employee cost-sharing above certain thresholds, reduce the employer share of the premium cost or change insurers. Once a plan loses its grandfathered status, it will have to comply with all of the new rules.
There are two different types of competitive online Insurance Exchanges being created by the federal government for the Florida market — the Individual Exchange (for individual policyholders) and the Small Business Health Option Program (SHOP) — so that individuals and small businesses can purchase affordable insurance. The latter is the exchange that each state must have to assist qualified small businesses with 50 or fewer full-time equivalent employees to enroll in qualified small group health plans. If businesses have 25 or fewer employees, they may qualify for a Small Business Tax Credit. Initially, SHOP will be available for small employers to choose one benefit plan for all of their employees. In the future, an employer will be able to choose multiple plans for their workforce.
In an effort to improve the overall health of America and reduce health care costs, the ACA supports and incentivizes companies to implement workplace wellness programs. These can include provisions for reimbursing the cost of a fitness center membership, allowing employees a certain amount of time during the work day to exercise in the company's fitness center or providing a reward to employees for attending health education seminars. As an example, Rogers, Gunter, Vaughn Insurance has initiated an employee wellness program and seen its health care premiums basically flatline in the last several years, a dramatic turnaround from annual increases in prior years.
Small business owners should meet with their employee benefits advisors now to ensure their businesses are prepared for a successful transition from the current health insurance environment to the new one. There is an abundance of information available to businesses and individuals concerning the Affordable Care Act. Be sure you are confident of your information sources and are working closely with experienced experts on the new landmark law. Final implementation of the ACA will be here before we know it.
Five Terms Small Businesses Need to Know Concerning the Affordable Care Act
Insurance Exchange — aka the health insurance marketplace. The exchanges are transparent, competitive online portals from which individuals and small businesses can purchase affordable, qualified health benefit plans. The marketplace for small employers, known as the Small Business Health Options Program (SHOP), and the individual Marketplace for consumers and self-employed persons, will open in all states on Jan. 1, 2014. Enrollment begins on Oct.1, 2013.
Employer Shared Responsibility — This provision applies to businesses with 51 or more full-time or full-time equivalent (FTE) employees. A full-time employee generally works an average of 30 or more hours per week. This provision says business owners with 51 or more full-time employees who do not offer health care coverage to their full-time employees by Jan. 1, 2015, may be subject to a $2,000 penalty per employee under the new law.
Essential Health Benefits — The ACA requires businesses that offer their employees health insurance as a benefit to include essential health benefits within at least 10 core categories, including emergency services, maternity and newborn care, prescription drugs, and preventive and wellness services. Health plans offered in the marketplace are also required to include essential health benefits.
Small Business Health Care Tax Credits — The ACA offers tax credits for eligible small businesses that choose to provide insurance to their employees for the first time, or maintain the coverage they already have. If employers have fewer than 25 full-time equivalent employees and meet other conditions, their businesses may qualify for up to 35 percent of this tax credit.
Wellness Program — This is a program offered to the workforce for the purpose of improving the health and fitness of employees. Common wellness program employee participation incentives include cash rewards, gym memberships and additional vacation days. The ACA creates new incentives to promote employer-instituted wellness programs.
Bill Gunter served as Florida's Insurance Commissioner, State Treasurer and Fire Marshall from 1976 to 1989. He is now chairman of the board at Rogers, Gunter, Vaughn Insurance Inc., an independent multi-line insurance agency in Tallahassee. Gunter was recently named to the 2013 Class of Great Floridians by Gov. Rick Scott and the Florida Cabinet.