21 Tips for Successful Meetings
A bit of savvy planning before, during and after meetings can ensure that things get done.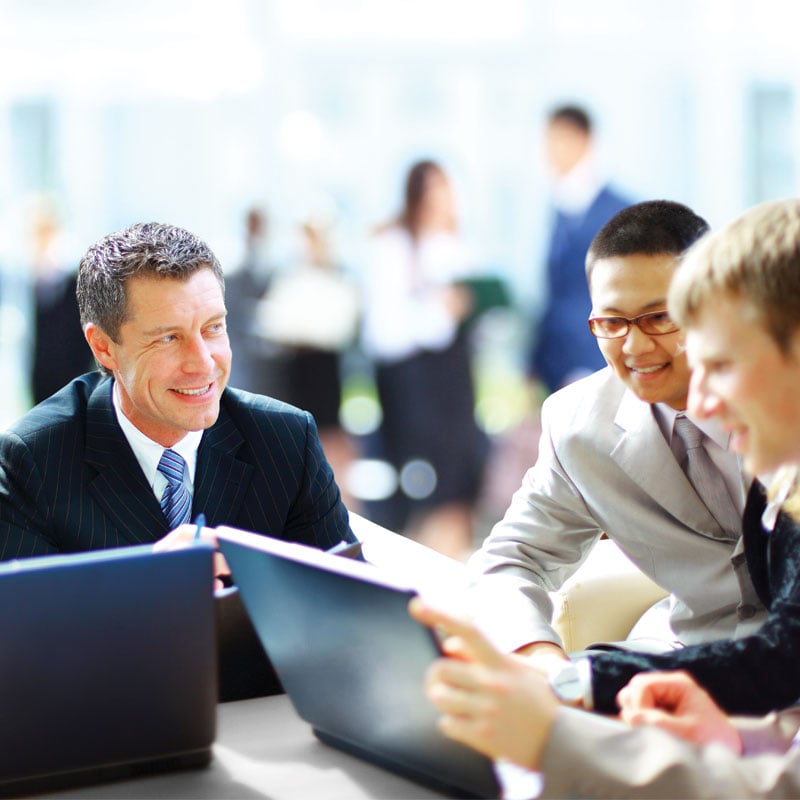 The old cliché has it that only two things are certain: death and taxes. But I believe there are actually three certainties: death, taxes and meetings. And, don't you know, there seems to be a gazzilion opportunities to meet.
Most of us face staff, department and task force meetings at work. Then there are board, membership and planning meetings for schools, church, non-profits, clubs, sports, etc. The list could go on forever.
How many times did you feel that the meeting you just left was a waste of your time because very little or nothing was accomplished? Maybe it was the participants who were not prepared or chaos prevailed due to lack of leadership.
So, the next time you are put in charge — and have to call the meeting yourself — think about how you conduct yourself as a leader. A bit of savvy planning before, during and after meetings can ensure that things get done, participants feel productive and it was time well spent. Follow these 21 tips the next time you are in charge of a meeting, then sit back and enjoy the accolades you receive for a job well done.
Before The Meeting
1. Why Are We Here?
First of all, establish goals — what is the purpose of this meeting? Then objectives — what do we want to accomplish? And, finally, outcome — how do we measure our performance? These give your meeting direction, purpose and a basis for all decision making.
2. Who Should Attend?
Each person should have a reason to be at the meeting, and be sure to include decision makers who can move things forward. Perhaps an expert outside the group needs to attend. Remember, a meeting can be ineffective if there are too few or too many people.
3. The Meeting Agenda
This is critical to success. Limit the agenda to one page, if possible, and send it out to participants prior to the meeting. Identify persons responsible for topics and allot a realistic time for each topic. Address top priority items first and avoid death traps, like planning around one person's agenda.
4. Meeting Materials
Send out materials in plenty of time for participants to read, instructing them to come prepared to discuss the materials — and not to read them during the meeting. Ask for any other information that needs to be distributed prior to the meeting.
5. Meeting Logistics
Here is your logistics checklist: location, adequate room size, room set up, A/V needs, signage, food or refreshments, phone line with speaker, easy parking, easy access, sign-in table, name tags, ADA compliant. If meeting in a public place, avoid crowded, noisy areas or areas where sensitive conversations could be overheard.
During the Meeting
6. At The Beginning
Start on time! After introductions all around, review the agenda and ask for any changes or amendments. If the participants are new to each other, use a fun "ice breaker" to help everyone relax and become familiar with each other.
7. Establish Protocol
Invite open and frank conversations. Encourage people to speak without intimidation or ridicule. Ask for respect of others who are speaking. Deal with the issue, not the person. Listen!
8. Ground Rules
Ask the participants to establish rules for cell phone usage, tardiness, leaving early, absence, interrupting, side-bar talking. When participants make the rules, they tend to enforce them as well. That means you, as leader, do not have to be the meeting police.
9. Scribes
Select two participants who are dependable and willing to take minutes or notes of the meetings. The "scribes" can share responsibilities of disseminating minutes, keeping a record of all handouts and materials as well as producing a final report, if necessary.
10. Appoint A Timekeeper
Select a person who isn't afraid to speak up when time is running out on a topic. Of course, the group can always agree to extend the time and set a new deadline.
11. Small Groups, Short Times
When brainstorming or problem solving is needed, gather participants in small groups to discuss the topic. Ask each group to report 2-3 best ideas, solutions, etc. Then the entire group can combine suggestions and narrow them down to the most popular or logical ones. This exercise is effective for 10 minutes to an hour or more.
12. Identify Action Items
At the end of the meeting, the chair or scribe can summarize the action items and who is responsible for them. Identify completion date and reporting expectations (by the 10th of the month, next Tuesday, next meeting). Appoint a "nudger" who will gently remind the participants when the deadline is near.
After the Meeting
13. Meeting Follow Up
Send minutes within five days after the meeting. Send absent participants all materials that were handed out at the meeting when sending them minutes. Minutes should clearly (I like in bold) identify the action items and responsibility. Be sure to note the date, time and place of the next meeting.
14. Measure and Evaluate
As you go along, take time to periodically measure and evaluate your progress by referring to the original goals and objectives. Ask group members to evaluate their progress. You may be pleasantly surprised about your progress and productivity.
Meeting Tips & Techniques
15. Be Prepared
You are the leader … take the leadership role. Anticipate needs. Have a backup plan!
16. Start At Unusual Time
This really works! Start your meeting at an odd time, say 10:49 am or 3:33 pm. Participants are more likely to be on time. Maybe it is curiosity — what is he/she up to? — but it works.
17. Create A Parking Lot
When people are discussing one topic, sometimes an idea pops up about something else that is unrelated. Have stickie notes handy to record the idea and post it on a "Parking Lot" white board or paper. When the creative juices start flowing, you don't want to lose the idea when you cannot address it at the present time. This also establishes a sense of importance to ideas and the participants.
18. Use A Facilitator
A professional facilitator is handy when long-range planning is involved or when issues on the table could provoke controversy. The facilitator is impartial and will keep the group focused in the right direction.
19. Encourage Imagination
Cover the table with white paper and throw a box of markers or crayons on the table. Put out stress balls, legos or tinker toys, especially when the meeting is a long one. Have everyone get up and march around the room shouting, "I'm brilliant!" or "We rock!"
20. Brush Up On People Skills
Avoid problems before they arise. Encourage hesitant participants with positive feedback. Encourage all participants to be patient and inclusive. Stop private conversations. Ask questions to stimulate debates. Defuse anger.
21. Have Fun
Enjoy the experience. Keep a good sense of humor. And do the right thing! Always!
Barbara Ann Cox, CMP, is president of Meeting Makers Inc., a meeting consulting firm based in Tallahassee. She is a Certified Meeting Professional (CMP) and a freelance writer. Contact her at (850) 322-6184 or Barbara@MeetingMakersInc.com. Comments and experiences are always welcome.