2022 Pinnacle Award: Autumn Beck Blackledge, Pensacola
Your oxygen mask matters in business, too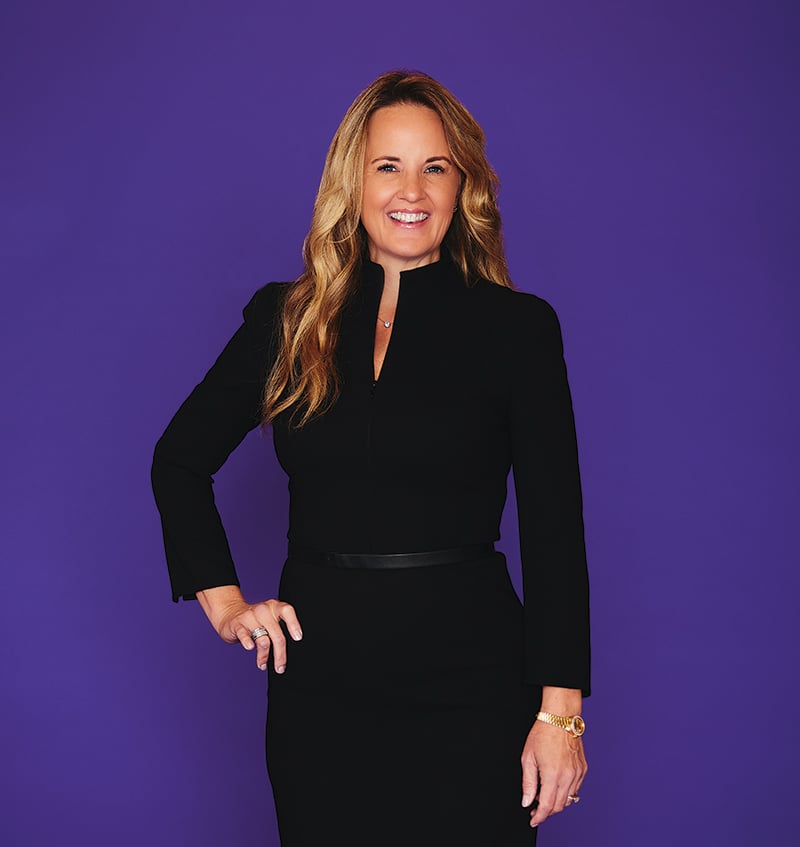 Describe two or three women who served you as important role models and mentors. What did you learn from them? 
Women in my family are the strongest role models I've had in my life. Starting with my mother, aunts and grandmother — they were my first role models. And now, my three daughters, Irelyn (18), Ella (17) and Bryre (16), are a constant inspiration to me as I see them navigating life's challenges and opportunities. As for my professional life, I am surrounded by a team of women in my firm that encourages, inspires and holds me accountable.
Cara, Meredith, Dianne, Meagan, Hannah and Julie embody the epitome of a woman in all facets of life and are my bumper stops and encouragers daily. I have also benefited from the mentorship of Carol Carlan (IHMC) and Virginia Buchanan (Levin Papantonio); both women have passed along their secrets to success and have been there every step of the way to guide me.
Tell us about a lesson you learned the hard way. 
Always put on your own oxygen mask before assisting others. Practicing marital and family law can be particularly taxing on the emotions of the attorney because of the stressful nature of the cases you're charged with navigating. Often, clients require the "counselor" more than they need the "attorney" part of you. It is easy to lose yourself and give more than you have when clients are experiencing such intense grief and loss.
When my children were younger, I came home at the end of the day with little mommy juice left for them — much less myself. I was burned out and needed more oxygen for myself. My solution was to carve out Mondays for my own projects, business development and self-care so that I'd be able to approach my clients and family with the grace and energy they deserve. 
What unfinished business, personal or professional, is uppermost in your mind? 
This is a hard one! I am constantly moving the bar for myself, so while I'm content, I always feel like there's a next step to take. Business growth, travel and family continue to be the topics most forefront in my mind.
As it contemplates its future, what should Northwest Florida aspire to be?  A place where our children want to live that is vibrant with activity and full of job opportunities. Our community has it all, but we must retain our talent. As I see kids going out of state for college, I just cringe because I think of all the talent we could be exporting. For them to want to move here, we need to build community and expand job opportunities so that all this exported talent is only temporary.
What advice do you have for young women pursuing their specific careers? 
Let personal excellence be your goal post, and don't worry about what others are doing or saying. Do not give people who are not your biggest fans a front-row seat to your life. I also think that when you are young and have fewer demands on your personal life, you should seize the opportunity to build a career as early as possible. If you prove to be a valuable employee or professional when you are young, when the time comes that your family may need more attention, you have the resume to support flexibility. Embrace how fun it is to work. Hard work and career development are not bad words; don't let Instagram tell you otherwise!
---