2020 Pinnacle Awards: Kellie Jo Kilberg
Chairman, Florida Defense Alliance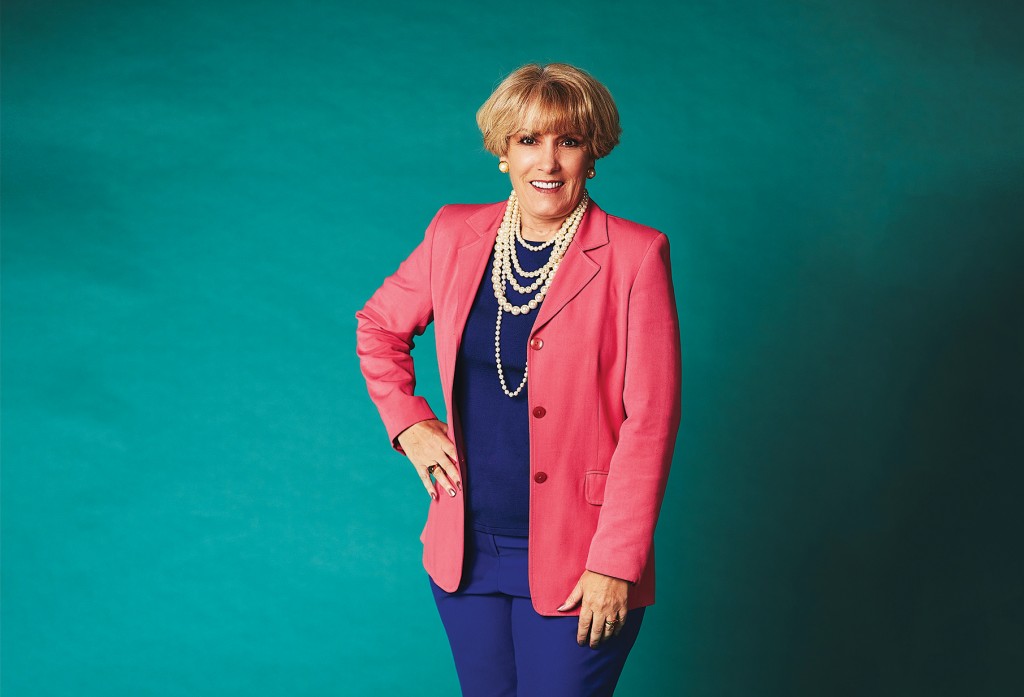 Among women who have shaped her approach to life and business, Kellie Jo Kilberg's grandmother on her father's side comes first to her mind.
"She raised foster children," Kilberg said. "She taught me about compassion and the importance of listening. Everyone has a story."
For more than 30 years, Kilberg has worked in leadership and organizational development. As a consultant, change agent, alliance builder, director of communication and strategic initiatives for a homebuilder and as the chairman of the Florida Defense Alliance, she always takes time to listen. In all that she does, she works to unite people and organizations with resources that will help them meet their needs and advance their objectives. That begins with understanding their stories.
At the Florida Defense Alliance, Kilberg stays current regarding the needs of the 20 military installations and three unified commands in the state. In turn, she works with communities, chambers of commerce and local military affairs committees to retain and expand the military presence in Florida. She has known military affairs committee veterans, including Bay County's Glen McDonald and Tom Neubauer for 25 years.
"We look at ways that local communities can support military personnel and their families," Kilberg said. "We identify state and federal dollars that can be leveraged in that effort. We look at our schools and try to ensure that our post-secondary institutions offer the types of degrees that local military missions need. We do what we can to provide for spousal employment, which is a big factor in retention. To the extent possible, we serve as a helpful partner in the national defense strategy."
Northwest Florida has earned a reputation for being military friendly, and that's understandable. Military spending is a huge factor in local economies.
"Going through the pandemic would have been a lot worse if we didn't have our military and defense companies," Kilberg said. "They keep us economically stable."
The Florida Defense Alliance joins economic development organizations and chambers in recruiting defense companies capable of carrying out contracts that military missions in Florida have to offer.
"We help them get established, and we give them reason to stay," Kilberg said.
For a time, she worked at Enterprise Florida as its vice president for economic development specializing in space and defense. That experience prepared Kilberg for her role at the Florida Defense Alliance, which is an all-volunteer organization that operates beneath the Florida Enterprise umbrella.
Her consultancy, Kilberg & Associates, charts paths for growth-minded nonprofits and associations, particularly in the economic development realm.
A native of Sioux City, Iowa, Kilberg is a graduate of Iowa State University. Her mother modeled hard work and volunteerism. Her sister, Karen Seabrook, worked in Jacksonville as a purchasing agent for CSX Transportation managing multi-million dollar contracts and is a "fabulous mother, sibling and best friend."
Kellie Jo learned a lot from Susan Pareigis, who was secretary of the Agency for Workforce Innovation when Jeb Bush was governor and, for ı0 years, was the president and CEO of the Florida Council of ı00.
She admires Joan Carter of Destin who made a career of career counseling.
"Joan always looks to bring out the best in everyone," Kilberg said. "Social media can tear people down, and there aren't enough people who are inspiring. I would encourage young women today to stay positive and patient and be inspirational. Do those things and listen to what is going on around you, and you will make a difference in the world.
"Listening is strength."