10 Startup Companies Compete for Cash in Space Florida Competition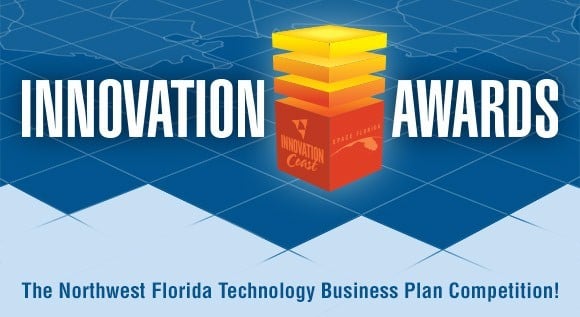 Ten companies will compete for cash and prizes valued at more than $215,000 in Pensacola next month in the largest business plan competition in Florida history.
The companies will appear before a live panel of judges to vie for a first-place cash prize of $100,000; second place will win a cash prize of $50,000. The awards are provided by Space Florida, the state's spaceport authority and aerospace development organization. The third place prize is equal to $5,000 in business services.
The Innovation Awards competition is presented by Innovation Coast, Space Florida and the Florida SBDC Network. A wide range of businesses from across the country pitched their up-and-coming ventures and their numbers were whittled down to the final group that will meet on Nov. 6 and 7 at the Hilton Pensacola Beach Gulf Front.
Microsoft has awarded all qualifying companies a Microsoft BizSpark subscription, which provides startups with software, support, development tools and Microsoft Azure cloud usage credits to help build their business. The three most promising software development entries will be chosen to receive a Microsoft BizSpark Plus subscription, a $60,000 value in Microsoft software and Azure services.
Ten semi-finalists will showcase their products to the attending potential investors in an exhibit hall. And all 20 companies (finalists and semi-finalists) will receive business mentorship, planning and counseling services from the Florida Small Business Development Center Network.
Previous Space Florida-sponsored competitions have led to more than $40 million in total capital investment for participating companies.
"We are extremely pleased with the diversity of applicants for the Innovation Awards and have had great success with similar events in other parts of the state providing a forum for growing high-tech companies to develop critical relationships with potential partners and funders," said Space Florida President Frank DiBello.
Julie Sheppard, vice chair of Innovation Coast, said she is particularly proud that several of the finalists are from the Pensacola Bay area.
The 10 finalists that will be competing are: Accountingfly; General Capacitor International; Historical Research Associates; Intelligent Retinal Imaging Systems; Paracosm; REACH3D MEDICAL; Robotics Unlimited; SOLTAIR; TalkingParents.com; and VetCV.
Lars Perkins is the featured speaker at the event. Entrepreneur, explorer, filmmaker, inventor, pilot, NASA advisory board member and CEO are a few of the many roles Perkins has performed. In 1994 he became CEO of Webhire, and he would later become the CEO of the image organizer and image viewing website, Picasa. The innovative software caught the eye of Google, which acquired the program in 2004.
For more information on the event and tickets, visit innovationcoast.com.