Workforce Centers in Georgia, Florida Jointly Strive to Meet Employers' Needs
You could call it interstate cooperation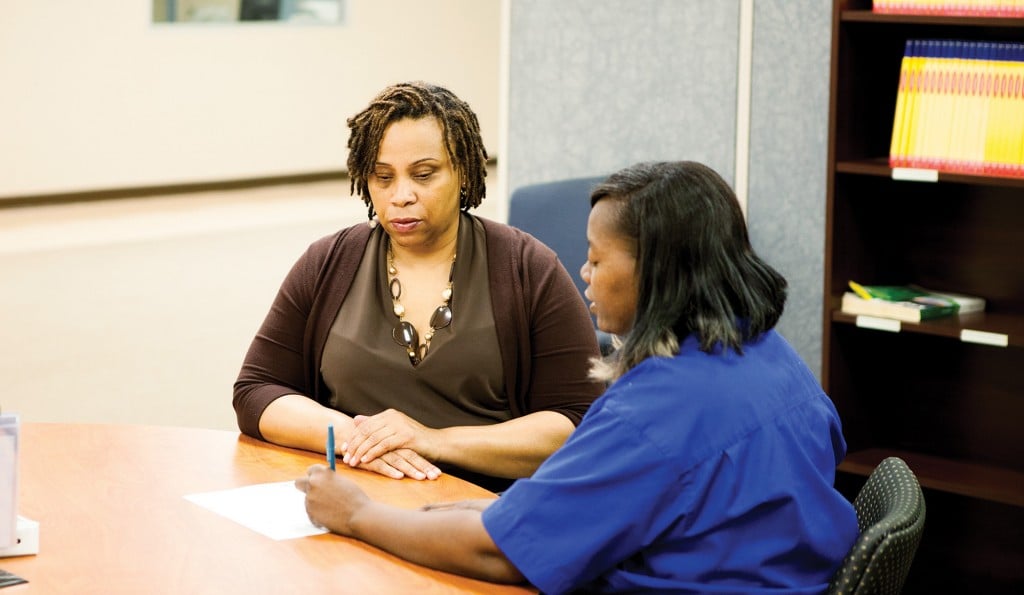 When a significant employer in Gadsden County — say an egg producer — closes up shop, economic development interests are likely to assess the buildings and other assets it leaves behind with an eye toward the possible repurposing of them for use by another business.
But what of the employees who lose their jobs due to the closure? To whom can they turn?
Gadsden County, along with Leon and Wakulla counties, falls within an area served by CareerSource Capital Region, whose mission is to unite job seekers with employers.
Effective with an agreement signed in 2016, its capacity to conduct job searches was greatly expanded — and that just might prove helpful to workers displaced by the shutting down of the Cal-Maine Foods egg plant in Quincy.
That agreement established the Florida-Georgia Workforce Alliance by uniting as partners two workforce boards in Florida — CareerSource Capital Region and CareerSource North Florida — with two in Georgia, WorkSource Southwest Georgia and WorkSource Southern Georgia.
"Every day, you have people commuting between Gadsden County and Bainbridge, Georgia, and between Tallahassee and Thomasville to go to work," said Jim McShane, CEO at CareerSource Capital Region.
"So, when you are looking at labor markets, you have to keep in mind that people don't view a state line as a barrier to accepting a job."
McShane noted that lines on maps notwithstanding, the two-state region's media market is the same, "which is helpful, because it kind of unifies the area."
Two years ago, workforce boards in Jacksonville and Savannah, Georgia, joined in the agreement in the interest of fostering interstate cooperation along the Atlantic coast.
The agreement followed by a year the enactment of the federal Workforce Innovation and Opportunity Act whose reauthorization McShane and his board members are petitioning for this year.
WIOA was heralded as landmark legislation designed to strengthen and improve the nation's public workforce system and help get Americans, including youth and those with significant barriers to employment, into high-quality jobs and careers, while helping employers hire and retain skilled workers.
The parties to the 2016 agreement commissioned a study by a Michigan-based consultant EPSi, which recommended that the workforce boards focus on four growing components of local economies: health care; advanced manufacturing, which McShane sees as one of Gadsden County's strengths; information technologies; and transportation/distribution/logistics.
In a meeting held late last year, McShane said, the boards established committees that will explore "ways that we can leverage what we bring to the table and help each other out without adding to our costs."
McShane, noting funding cuts sustained by the boards last year, said, "We are always trying to do more with less, but we are about at that tipping point where if there is not some reinvestment by the Congress in our system, our capacity is really going to be injured."
Even at that, McShane sounded an optimistic note.
"Regardless," he said, "our economic development partners are at the table, and our training and education providers are also at the table."
Gadsden County and CareerSource Capital Region are closely aligned.
Beth Cicchetti, the executive director of the Gadsden County Development Council, is the immediate past chair of the CareerSource Capital Region board and McShane is a board member and past chair at the Gadsden County Development Council.
The Gadsden Career Center logged 7,927 visits during the program year that ran from July 1, 2018, to June 30, 2019. Over that period, CareerSource Capital Region conducted 35 recruitment events and seven hiring fairs attended by 1,832 people and posted 3,880 job openings.
"People think of us as helping the unemployed and the hard to employ, and that's true," McShane said.
"But we also help Ph.D.s and master's degree people and everything in between. Our goal is to provide the business community with the talent that they are looking for, and the talent that walks into our career centers every day. That's our inventory, so to speak."
And if that talent is a concert pianist?
"We may not have a job for him or her in our service area, but there may be a need for one in Valdosta or Jacksonville," McShane said.
McShane said that workforce boards are hopeful about getting legislatures in Florida and Georgia to agree to a new aspect of cooperation related to training.
"Maybe there is an employer in Gadsden County whose employees could use training available at Thomas University in Thomasville," McShane said.
"We would like to be able to pay for that training out of state as long as the provider is on a Georgia board's Employer Training Provider List and we can demonstrate a need for the training in our region."
Beyond that, McShane is a big believer in early childhood education as a foundation for talent development.
Studies have established that third-graders not reading at the third-grade level are four times less likely to graduate high school on time and may never catch up with their peers.
Statewide in Florida, 58% of third-graders are reading at the third grade level, according to Florida Scorecard data published by the Florida Chamber of Commerce.
In Gadsden County, that figure is 37%.
"Communities everywhere need to be investing at the front end," McShane said.