Words We Can All Live By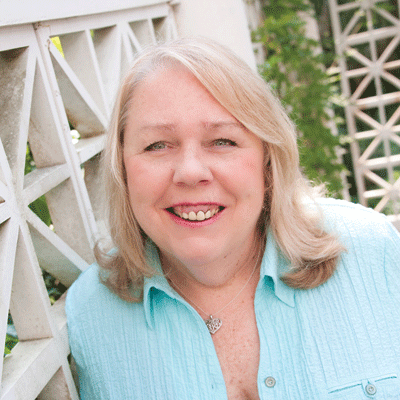 You've heard of Comic-Con. Started in California in 1970, the purpose of the organization, as outlined in its mission statement, is "creating awareness of, and appreciation for, comics and related popular art forms, primarily through the presentation of conventions and events that celebrate the history and ongoing contribution of comics to art and culture."
The first event drew 100 attendees. Obviously, the concept was a winner since conferences are now held annually across the country, attracting thousands of rabid enthusiasts dressed as their favorite comic book character. Pensacola has its own version, Pensacon — an annual gathering of fans of science fiction, fantasy, comic books and gaming that attracted 22,000 attendees last summer.
So why not introduce a similar concept that brings together business owners, entrepreneurs and entrepreneurs-in-training for two days of meetings with local, regional and national business stars? OK, maybe it isn't as sexy as Comic-Con. But about 200 men and women gathered in the historic REX Theater in downtown Pensacola in November to attend EntreCon and learn how to "become a business superhero."
Over the two days, they learned the do's and don'ts of starting a new business, legal issues that need to be faced, how and where to get financing, how to get their message out through advertising and social media, how to hire the right employees, how to turn a dream into reality. Some of the inspirational messages they heard included:
Don't ever think you're not good enough.

The world needs you — and needs you firing on all cylinders.

Embrace change.
What a great resource for someone thinking of starting or expanding a business. The event, hosted by The Studer Institute and the University of West Florida's Center for Entrepreneurship, even drew in owners of existing long-term businesses who are in the throes of starting yet another business and trying to get some up-to-date advice.
Pensacola business leader Quint Studer hopes EntreCon is a concept that will continue and grow. After all, he says, the hardest part of running a small business is that entrepreneurs don't have time to get the training they need — yet successful small businesses are the very backbone of a community.
"I've always found education and learning really important," Studer says. "There are a lot of small businesses here . . . so I tried to come up with a cost-effective way to bring the intellectual capital to them."
Studer kept the price of the event down by having it in a low-cost local facility and, instead of providing lunches for everyone, encouraging the participants to walk around downtown and spend their money at one of the many cafés and restaurants that dot Palafox Street. Speakers who came in from around the country didn't charge a fee.
Studer is also hoping that events such as EntreCon and work by UWF's entrepreneurship center will promote the idea of mentoring so that those learning important new lessons in how to run a business today will help teach the entrepreneurs of tomorrow.
Using the analogy of the ripples that are caused by dropping one small pebble in a pond, Studer says, "Never underestimate the difference you can make."
Words we can all live by.