Why Coffee Shops May Be the New Cubicle
Does your workday need a pick-me-up?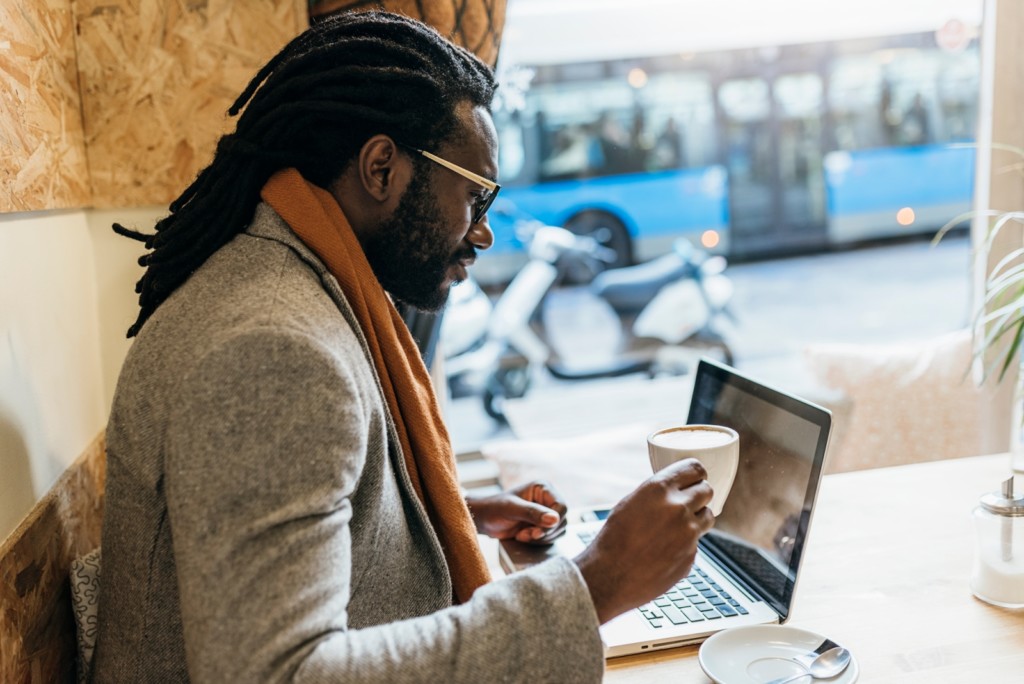 It's the afternoon and you've hit a wall. Staring at your to-do list, you find yourself getting easily distracted by the surrounding conversation your work peers are having about last weekend.
If this is you, it might be time to change up your scenery. Research conducted by the Faculty of Psychology and Educational Sciences at Vrije Universiteit Brussel in Brussels, Belgium found that you may find you get more work done in a coffee shop or collaborative work space because productivity is contagious.
A study conducted in Belgium concluded that when sitting next to someone who is working hard on a task, you feel as though you should be working just as hard.
Whether this is a contagious effort or a little bit of inner competition, we tend to feel inspired by people around us who look like they are getting work done.
This is why hearing a coworker chat about their weekend or night time plans interrupts your train of thought and derails your workflow.
And you may think, "But won't I hear people talking in coffee shops as well?" Yes, you will.
But the ambient noise that you're hearing in the office may be distracting because of who it is— a coworker. In a coffee shop, you're encountering conversation from people you don't know and have no ties to so you typically feel less tempted to listen in or join.
In a Harvard Business Review article, David Burkus, a professor at Oral Roberts University, argues that the ideal workspace is not one without noise but one without interruption.
But maybe a coffee shop isn't exactly your thing and you still like the idea of an office.
Whether you're a freelancer or a CEO, companies like WeWork— a coworking space with locations all over the world—have created unique locations for independent work, board meetings, and more.
There are many who work in their company offices but then pay for a membership at places like WeWork because of the ambiance created in their spaces. They have created locations all over the world that offer all different styles of workspaces.
You can sit at a coffee bar, desk, even a couch. Tallahassee has even dipped its toe into the collaborative workspace game. Domi Station is located off of Railroad Ave and available 24/7 to paying members.
At Domi Station, there are many different membership options from paying by the month for the member perks to renting private office space. Collaborative workspaces are thriving.
While escaping your cubicle to change your scenery for an hour or two sounds like a dream come true, many do not have the luxury of leaving on their terms.
Because of this, a website called Coffitivity was created for those who can't leave their desks but want to experience the ambiance of a coffee shop.
The free website and app have different noise level options including "Morning Murmur" and "Lunchtime Lounge" that they recorded at an actual coffee shop.
Whether you need to physically visit a coffee shop or would rather do it from the comfort of your cubicle, you'll surely start to notice that mid-day productivity rut disappear.